Society
Large Corporations Driving Demand for Co-Working Space in Asia-Pacific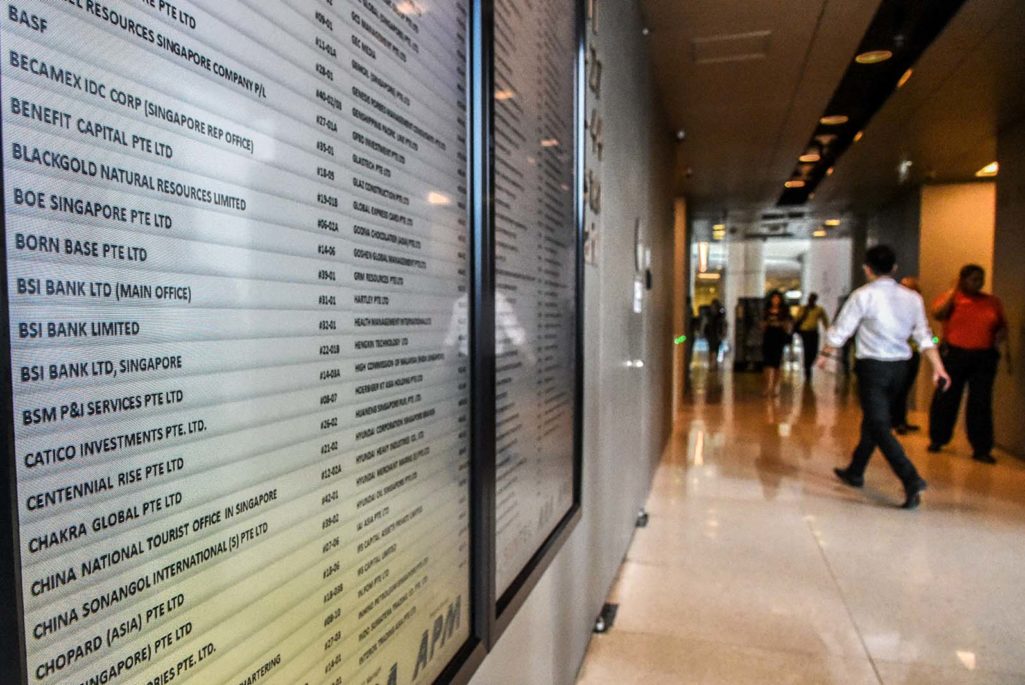 There is a quiet revolution happening across workspaces in the Asia-Pacific region. Driven by a global push for workplace agility and a cultural shift to more flexible offices, multinationals and top-tier local corporations are enhancing their corporate real estate portfolios.
Specifically, flexible working strategies, including co-working spaces, have arrived in the region.
For forward-thinking organizations, concepts such as co-working now play a key role in facilitating interaction between large corporations and startups and in incubating the evolution of a new business ecosystem.
Taking this view, a common question is: What are the implications of co-working spaces for corporations and human resource functions?
Collaboration is one of the major knock-on effects. Larger companies have come to recognize that co-working spaces present a major opportunity for them to leverage new ideas and embrace innovation and entrepreneurship, which is sometimes lacking in an institutionalized corporate environment. Several large business services companies in the Asia-Pacific region have used these co-working centers specifically to generate business from startups, such as developing go-to-market strategies covering marketing, financial and legal services.
The flexible and collaborative nature of co-working space makes it an attractive option for businesses seeking to foster greater interaction within and between working groups. For example, many multinationals are already using co-working space to house staff for new product development and to test new business. Multinational occupiers can adjust their space requirements to align with broader business expansion and contraction more effectively by using third-party space.
For employees, technology is improving work mobility and enabling businesses to locate work infrastructure in co-working centers similar to their own premises. The use of co-working space can also provide flexibility for occupiers to accommodate fluctuation in space requirements and means they do not need to adhere to traditional three-year lease terms.
Workplace Flexibility
Workplace flexibility remains a niche concept for many large corporations in the Asia-Pacific region. However, occupier attitudes are changing. More frequently, from what we can see, occupiers are now driving the conversation around flexible workspace strategies. Even more encouragingly, this dialogue is occurring not only with co-working operators but also with owners and landlords. As economies continue to evolve, and interaction between established corporations and startups becomes the new normal, agile workplace concepts like co-working will gain measurable traction in Asia-Pacific in the medium term.
In CBRE's Asia Pacific Occupier Survey 2017, findings reveal that 64 percent of multinational occupiers plan to use some form of third-party office solutions, including co-working space, as an extended resource to their conventional corporate real estate portfolios by 2020. Cost savings was cited as a major driver, followed by leasing flexibility, collaboration and flexibility.
Co-working centers now play host to a variety of end users who can leverage this product to access a range of benefits including community, business development, capital funding and the flexible use of space, while simultaneously embracing innovation and entrepreneurship. Established companies, including multinationals, can get exposure to startups, investment opportunities and an emerging talent pool. Several recruitment companies have picked up on this trend and taken out memberships with co-working centers.
Growth of Co-Working Spaces in Asia-Pacific
Primarily targeted at startups and independent contractors, multinationals are now the emerging users of co-working space. In the past 12 months, there have been several high-profile transactions involving large occupiers committing to space in co-working centers in the Asia-Pacific region, either in the form of enclosed offices or on designated floors.
Approximately 50 new co-working centers have opened in gateway cities of Hong Kong, Singapore, Shanghai and Sydney in the past year. Over the past 18 months, co-working operators have leased over 2.5 million square feet of space in key cities across Asia-Pacific. Emerging markets in Asia, however, such as China, India and Southeast Asia, are now the main drivers of growth.
These emerging markets are now at the forefront of co-working space regionally and poised to facilitate the next phase of growth. India alone is expected to see co-working operators lease more than 1.5 million square feet of additional space this year, while in China, growth is being supported by government policies to promote entrepreneurship, with Shanghai now home to over 100 co-working centers.
As co-working space continues to grow, the sector is naturally seeing an emergence of new operators, including a large number of single facility co-working centers run by entrepreneurs or startups. However, while international co-working operators continue to expand aggressively in the Asia-Pacific, domestic operators expanding in their home markets are currently dominating the market share.
In China, India and Southeast Asia (excluding Singapore), CBRE research shows that domestic operators represent 80-90 percent of the market by number of centers. Even though major gateway cities such as Singapore and Hong Kong have a higher representation of international operators, domestic groups still account for around 60-70 percent of the market.
What Lies Ahead for Co-Working Space
Looking ahead, for large Asian operators who have already established a presence in their home country, cross-border expansion will be in the pipeline as they seek out new markets. For smaller co-working space operators, we believe this sector will likely see consolidation and merger and acquisition activity in the next couple of years.
Co-working operators who adapt successfully are those who best understand occupier needs, factoring requirements into the design, culture, experience and workplace strategy of their centers. In reality, the future of this model will rely on anticipating customers' needs and expanding the relationship with a mixture of new and established occupiers.
From a landlord's perspective, adding co-working space to office buildings can help enhance the occupancy of spare floors or older space. On the flipside, those who have yet to launch their own co-working business must still be prepared to accommodate co-working centers as tenants. In our view, landlords should closely examine how leasing terms with co-working operators are structured, whether by engaging in profit-sharing agreements or paying market rents. Only then should the flexible workspace commitment be made.