Economy
Malaysia's path to high-income status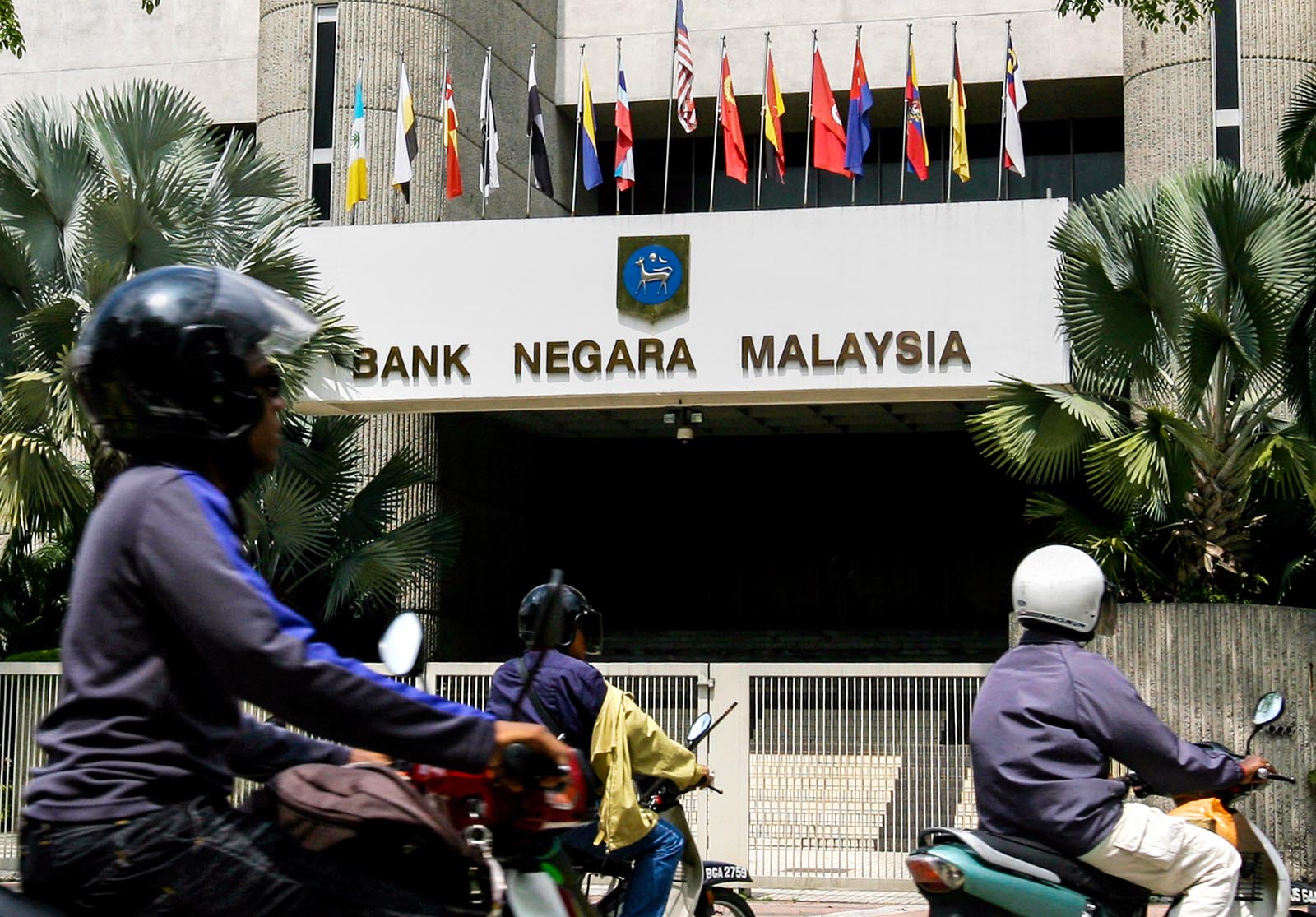 Malaysia is expected to continue seeing strong economic performance in 2018, thanks mainly to healthy domestic demand and consumption, which in turn is supported by favorable labor market conditions and income growth, improved consumer sentiment and ongoing income support measures—according to the World Bank's recently published Malaysia Economic Monitor.
Other factors contributing to strong economic growth are the ongoing recovery in the global economy and the continued strong growth in key trading partners such as China, which will help prop up external demand, according to the report.
Exhibit 1: Malaysia is expected to see strong growth over the next three years

Although Malaysia is expected to see an increase in private expenditure, public expenditure growth is projected to decline to 3.3 percent over the year. Gross capital formation, on the other hand, is expected to increase by 4.9 percent in 2018—owing mainly to investment in infrastructure development and refurbishment, as well as continuing private-sector investments, mainly in manufacturing and services.
Downside Risks
However, the World Bank warns that there are downside risks. The report notes the growing climate of protectionism, which it says could stifle international trade and investment flows, with "disproportionate adverse spillovers on Malaysia, given its high level of integration with the global economy and financial markets."
Additionally, heightened geopolitical risks, particularly relating to tensions on the Korean peninsula, could have serious implications for economies such as China, Japan, Hong Kong and South Korea, which are Malaysia's major trade partners and account for almost 30 percent of Malaysian exports. Not only would this impact Malaysia's exports, but it could also result in a decline in global commodity prices, further impacting Malaysia.
Domestic risks to growth come mainly from high levels of household debt and public-sector debt. The high level of household debt as a share of GDP poses risks to macroeconomic and financial stability, and it could have knock-on effects on domestic consumption if prices rise. High levels of public debt, on the other hand, pose fiscal risks to the economy.
Becoming a High-Income Economy
According to the report, Malaysia's strong growth prospects offer its government a window of opportunity to speed up reforms required for Malaysia to transition to a high-income country. The World Bank's simulations suggest that this is likely to happen between 2020 and 2024.
Exhibit 2: Three scenarios for Malaysia to pass the high-income country threshold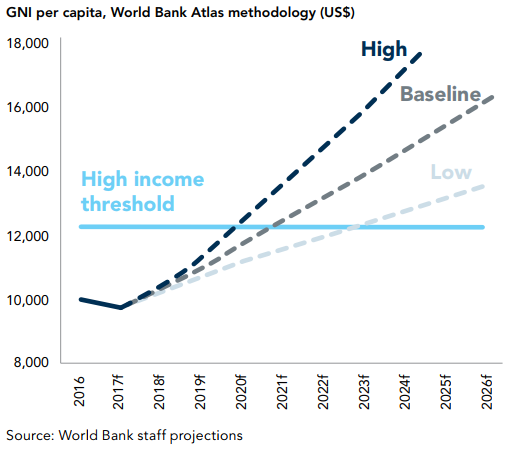 Enhancing productivity growth and strengthening competitiveness are among the important areas of focus, especially as Malaysia is faced with diminishing returns from its economic growth model, based on an accumulation of inputs such as labor and capital, according to the report.
This is possible given that Malaysia currently enjoys increased fiscal space. That said, the report also cautions that in sectors such as education, the quality of spending is as important as the amount of money being spent.
Finally, Malaysia's strong growth can facilitate the implementation of more measures to ensure that economic growth is inclusive and provides opportunities for all citizens. Although the country has made impressive gains in reducing poverty, there are still question marks over inequality and the distributions of economic gains. Addressing these will cement the gains Malaysia makes through strong economic growth.
This is the third in a series of BRINK Asia articles this week focused on Malaysia.