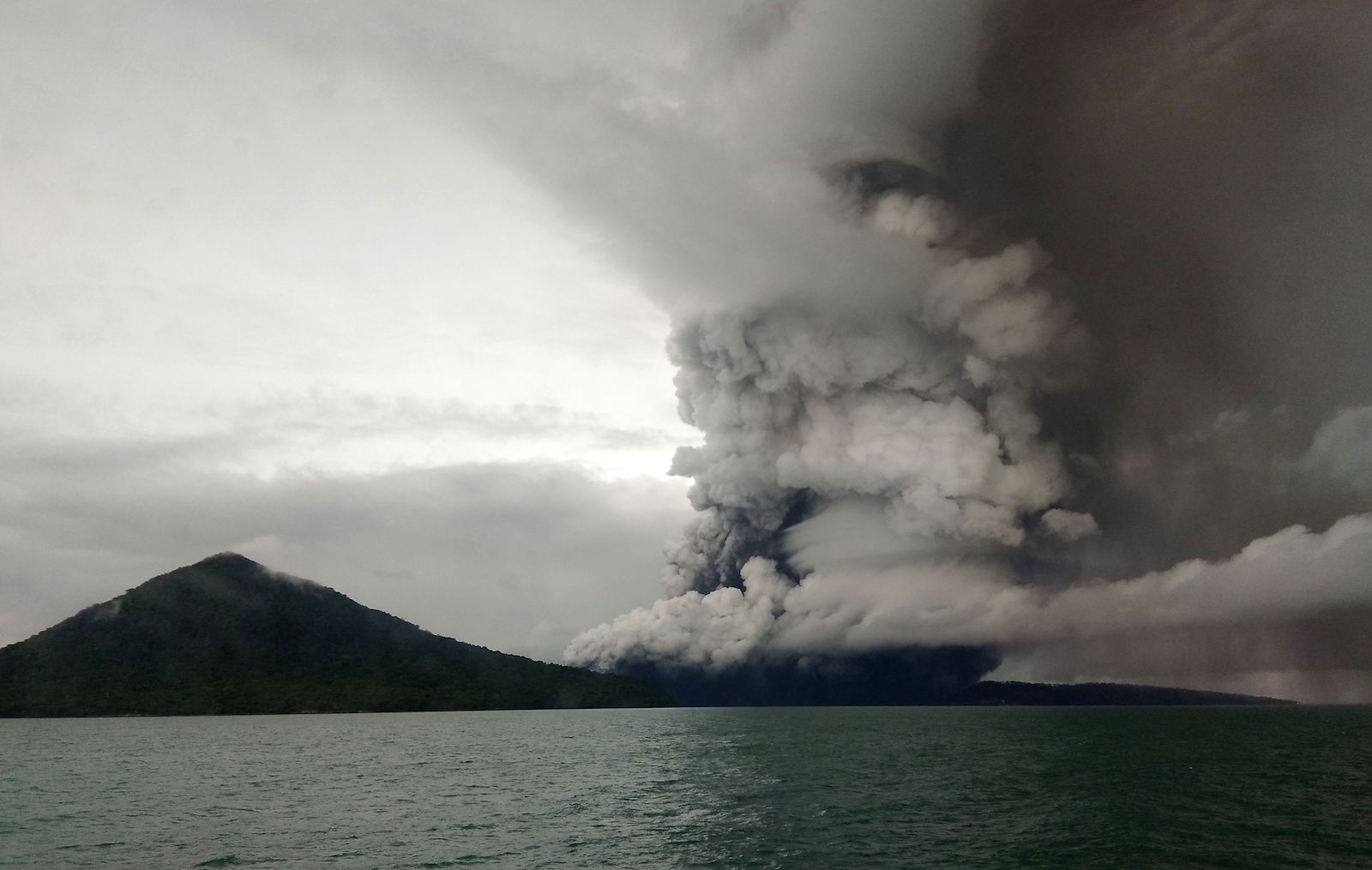 This is the last in a series of articles that seeks to provide a nuanced analysis of the risk profiles for five countries in Asia-Pacific and aid business leaders in understanding the region's diverse risk environment. These articles complement the 2019 Global Risks Report, which is produced by the World Economic Forum in partnership with Marsh McLennan and Zurich Insurance Group, and will be launched on January 16.
In the past year, headlines out of Indonesia were dominated by a series of intermittent natural disasters and catastrophes that brought in their wake damage to property, lives and the economy. With around 4,000 fatalities, three million people displaced and heavy damage to infrastructure, the country is still coming to terms with its losses. 2018 was certainly a bad year for natural disasters, but this is not a new risk to the country, given its prominent location on the "ring of fire."
Alongside the massive rebuilding efforts required, stakeholders must consider the country's evolving risk landscape to enable Indonesians to not only stand back on their feet, but to strive ahead into the future. The risks are complex, and businesses can play a significant and positive role in alleviating these threats.
These observations are reflected in Marsh McLennan Insights' recent report, titled 14 Shades of Risk in Asia-Pacific, which looks at the most important risks for doing business across 14 economies in the region. The report leverages the rich experience and expertise across Marsh McLennan and the Executive Opinion Survey conducted by the World Economic Forum, with whom Marsh McLennan has a strategic partnership.
Cyberattacks, Data Fraud and Terrorism Fears Considered the Top Risks
Indonesia ranked 70th out of 195 countries in the International Telecommunication Union's Global Cybersecurity Index 2017 and still trails behind its regional peers such as the Philippines and Thailand in terms of cyber resilience. Issues such as a limited operating budget and unclear scope are hampering authorities' abilities to respond effectively to cyber threats.
Data fraud and theft is also a serious problem in Indonesia. According to survey results in Experian's Asia-Pacific Digital Consumer Insights 2018 report, the country has the second highest proportion of respondents who have directly experienced fraud. Attacks such as ATM skimming are also prevalent, exacerbated by the lack of security technologies and user awareness.
Exhibit 1: Percentage of Respondents Who Have Directly Experienced Fraud
Speculation that ISIS will relocate to Southeast Asia has fueled fears of increased radicalization and terrorist attacks in Indonesia. The fear of terrorist activities has also become more closely linked to the threat of misuse of technology. For example, cyber-jihadist networks, such as the Muslim Cyber Army, have increased the dissemination of deliberate misinformation and vigilantism with the intention of causing political, social and religious divides.
Executive response: Companies should incorporate and move beyond traditional risk transference solutions (for example, cyber/terrorism insurance), particularly for newer risks such as cyber. They must move quickly to educate key decision-makers on the technical aspects of their cyber-protection programs and the extent of current vulnerabilities. The next step is to engage both internal and external experts to quantify the size of the risk, to devise appropriate responses and to set up a holistic cybersecurity and governance framework.
Organizations that are committed to the well-being of their people will be most successful in unlocking growth potential in the human age.
Global Events, Local Consequences
Indonesia's economy, with its reliance on foreign-denominated debt to fund its domestic programs, has become very sensitive to international market developments. As global liquidity levels have fallen, funds have left Indonesia, and rupiah FX rates fell to record low levels at the end of 2018. In response, the government has been raising interest rates to curb further sell-off of its currency, but these actions are also expected to cause solvency challenges for many of Indonesia's domestic businesses and state-owned enterprises. According to estimates from Oliver Wyman, 44 percent of public companies in Indonesia would face difficulties generating sufficient free cash flow to cover their interest expenses if interest rates in the country increased by 2 percent.
Long-term growth programs are being forced to take a back seat to these shorter-term defensive measures to stabilize the rupiah. Subsequently, the government is facing significant challenges in funding domestic spending programs to boost the economy and lift living standards. With a presidential election looming this year, funds risk being further allocated away from longer-term growth programs and toward shorter-term spending programs.
Exhibit 2: Sources of Funds Pledged to Indonesia's Infrastructure Program
Executive response: Companies should look to improve capabilities to project their balance sheets and performance into the future and the ability to stress test projections against downside scenarios to fully understand potential risks. An effective framework will enable firms to take mitigating actions to manage their exposure and ensure that levels of risk are within acceptable bounds.
Talent Shortages a Further Challenge for Growth
New applications of technological advancement have led to a wave of tech startups in Indonesia, but this has highlighted the severity of Indonesia's talent scarcity problems. Although youth unemployment is high in Indonesia, businesses have been finding it difficult to hire suitable talent for available positions. A recent paper from the Asia-Pacific Economic Cooperation showed that data Science and analytics (DSA) topped the chart for skills shortage in Asia, and Indonesia is no exception—62 percent of Indonesian firms reported that talent shortages in these fields have hindered their ability to deliver quality big-data analytics to customers. Business leaders in the country point to Indonesia's education program as part of the problem, as the current system is not designed to train students for these new roles.
While DSA talent shortage has been a pain point for businesses, Indonesia is also facing a wider dearth in skills related to information and communication technologies (ICT). Even though there are about 200,000 ICT graduates in Indonesia each year, their skill sets often do not match industry needs. As companies embark on their search for talent, they are generally faced with a choice between less experienced local hires who better understand local markets and more experienced foreigners.
Executive response: Indonesia's workforce problems require a concerted effort from the government, businesses and public. However, it is Indonesia's companies that may be most able to support required changes. By creating environments where employees can thrive, with increased access to health and wealth programs, better training opportunities and new talent ecosystems, they can help provide a much-needed boost to labor market productivity. Combining this with flatter, more agile organizational structures, companies themselves will be well-placed to face the many challenges ahead.
The Road Ahead
There is no doubt that the evolving risk landscape in Indonesia presents significant challenges to both the public and private sectors. As noted in Marsh McLennan Insights' overview of the APAC risk landscape, these challenges are emblematic of the threats to both the physical and human infrastructure of Indonesia.
However, companies that are well-prepared and able to navigate these turbulent waters are poised to seize a competitive edge and thrive.