Society
Now Is the Time to Move the Needle on US Work-Family Policies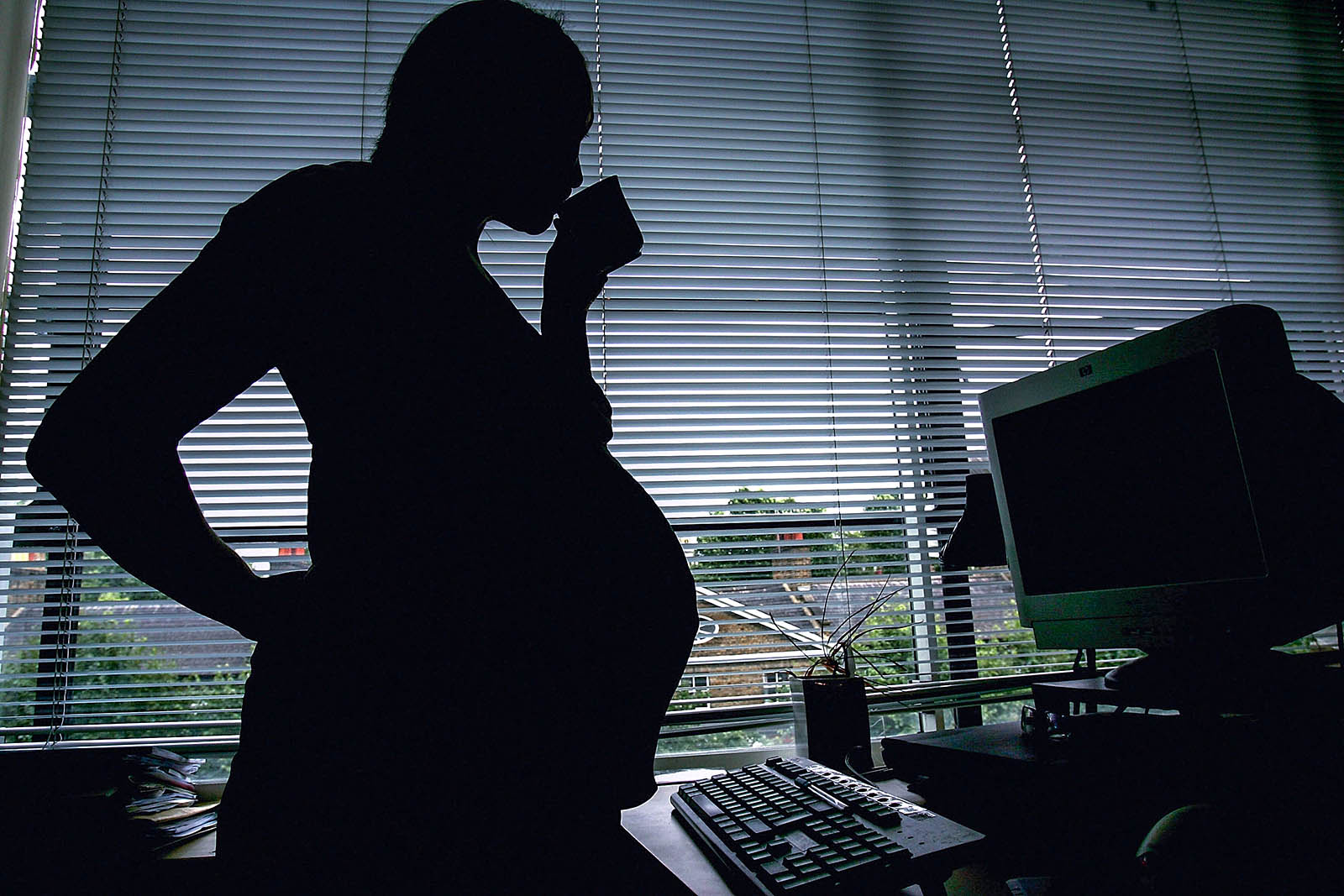 The U.S. has been slower and less effective than many other countries in actively providing paid public and private sector policies supporting employees' child and elder care needs. Eighty-three percent of the U.S. workforce lacks access to paid family leave to care for a new baby or a sick family member. The economic impact of this trend is apparent: More than half of prime workforce age women with children under eighteen list child care barriers as the reason for lack of labor market participation.
A transforming workforce and growing competitive pressures in hiring and retaining skilled labor make now the perfect time to act — and some companies have advanced and advocated for strong, forward-thinking benefit programs. Still, the lack of a comprehensive national policy endangers not only the economy, but also society more broadly.
Lagging Behind Other Countries
Among 41 countries included in a study, the U.S. is the only one that does not provide paid maternity, paternity or parental leave in any form to the general workforce population — leaving out over 100 million workers who might benefit. The U.S.'s main family leave policy, the Family Medical Leave Act (FMLA), provides only 12 weeks of unpaid leave for an employee to care for a child, elder or themselves. But this policy doesn't effectively support parental labor force participation, as it is most frequently used for personal illness. Moreover, many parents simply cannot afford to use FMLA to take unpaid leave: They need the income to be able to provide for their families. Many parents today don't feel they can afford to cover rapidly rising child care costs.
Aside from the FMLA, the U.S. also relies on a patchwork system of voluntary private employer initiatives, such as paid parental leave and sick time and tax-free spending accounts for child care and elder care. However, many of these policies are offered primarily by larger employers — while small employers make up 98% of U.S. firms.
The U.S. is distinctive in its work-family policy approach. It has a minimalist government intervention, market-based employer approach, where an unregulated free-market economy — and little or no work-family policy regulation — are viewed as efficient. Within this system, employers have tremendous discretion to determine whether and the extent to which they will offer work-family policies such as paid parental leave. Caregiving decisions are often framed as the purview of individual employees.
On the other hand, countries with strong parental leave policies implemented alongside other strategic policy priorities, like gender equality, reap significant social benefits. Take Iceland, for example: 90% of fathers there take parental leave, and the country enjoys some of the highest participation rates of women in leadership roles in government. This approach mainstreams and destigmatizes parental leave-taking in national and corporate cultures.
Economically Risky Workforce Trends
The costs of inaction are likely to mount in the near future, as demographic trends run their course. In 2018, more than a third of Americans were 55 and older, making elder care support for an aging baby boomer population a critical under-addressed risk. The potential problems range from stagnating national economic growth to saddling future generations of workers with growing tax burdens.
U.S. fertility rates are now at a 32-year low as women are having fewer babies. This means that it is increasingly less likely that the U.S will have enough population growth to replace retiring workers in the labor force, straining social security, health care and other social service funds. Historically, the U.S. has been able to help combat these workforce gaps with foreign-born immigrants — but now immigration rates are also showing signs of slowing. Shortages of skilled workers are likely to rise.
Relegating work-family policy to voluntary employers presents long-term risks to labor-force quality, the economy and the nation's family and worker health.
Worse yet, there is a looming under-addressed risk of growing shortages of caregiving workers, which may impact future labor market participation of employees with elder and child care demands. In the U.S., child care and elder care workers are paid near-poverty wages — the median annual wage for child care workers was $23,240 in 2018 — making it an unattractive and economically unsustainable career for many. The problem is compounded by the lack of a national policy that increases the labor supply of qualified child and elder care workers.
In contrast, in some European Union countries, care for infants and toddlers (and increasingly, the aging workforce) is a public good. Public training and employment and income subsidization of caregivers such as child care workers is common. Another potential solution is to adopt policies that give employees the right to request a flexible schedule. There is a growing science of best practices in this area, which can help guide employers who are unsure of how to implement flexible work schedules effectively in ways that promote equity and productivity.
Silicon Valley Noblesse Oblige?
Work-life inequality is growing. The ability to access and use benefits that support a healthy work-life balance is increasingly stratified between labor force segments. Many workers in minimum wage jobs cannot access flex time to match their children's school schedules or get paid sick leave to go to the doctor for themselves or their children. Middle-income nurses and unionized workers work in scheduling systems where they have inflexible shifts. Upper-income managers and professionals work 60 to 70 hour weeks, often losing female talent at senior leadership levels. We need a way to support the work-life needs of these diverse labor force segments.
Family-focused policies are critical elements of talent attraction and retention strategies — not to mention their importance in terms of social responsibility — and big companies have started to recognize this. One Silicon Valley firm now gives up to 52 weeks off for maternity leave. Others are allowing women to freeze their eggs or helping mothers freeze and fly-in their breast milk while traveling. These are great policies. But they are also just Band-Aids on the outer bounds of the widening gap between the biggest companies that can afford to implement competitive policies and average employers in the U.S. And relegating the U.S. national work-family policy to the voluntary noblesse oblige of employers — even progressive ones — presents long-term risks to labor-force quality, the economy and the nation's family and worker health.
Some workplace policies, such as flexible work schedules, can have the potential to increase employer competitiveness, improve talent attraction, absenteeism and retention. But broader policy change is likely to have commensurately wider-reaching implications: Improving access to paid family leave and other work-family policies, such as increasing the supply of caregivers or employee access to workplace flexibility without job jeopardy, will have long-term benefits for our society.
The Time Is Now to Improve Work-Family Policies
Last month the U.S. House Ways and Means Committee held its first public hearing (ever!) on paid family leave, a policy that a majority of Americans support. Not acting to adopt paid family leave and other policies — such as the right to request a flexible schedule to take a child to the doctor, refuse overtime or manage child care — is a risk not only to the economy, but to the well-being of families, workers and future generations.
Even if we take action now, we may find it difficult to catch up in terms of organizational learning of how to implement paid leave or flexibility policies more effectively. Research shows that U.S. employers have sometimes been slow to fully implement work-family policies and give access to employees across different job groups. Moreover, policies are sometimes underused due to career-oriented employees fearing stigma or worried about job security; this can lead to a divergence between policy and the actual culture fostered in the workplace.
Many other employers and nations around the globe are ahead of the U.S. on work-family policy. But this shouldn't be a deterrent. At a time when many employers face hypercompetitive global markets, adapting to the transformation of work and family relationships and pushing for broader change that does the same can be a competitive advantage.