Economy
One Way to Flag Threats Outside the US: Follow the Money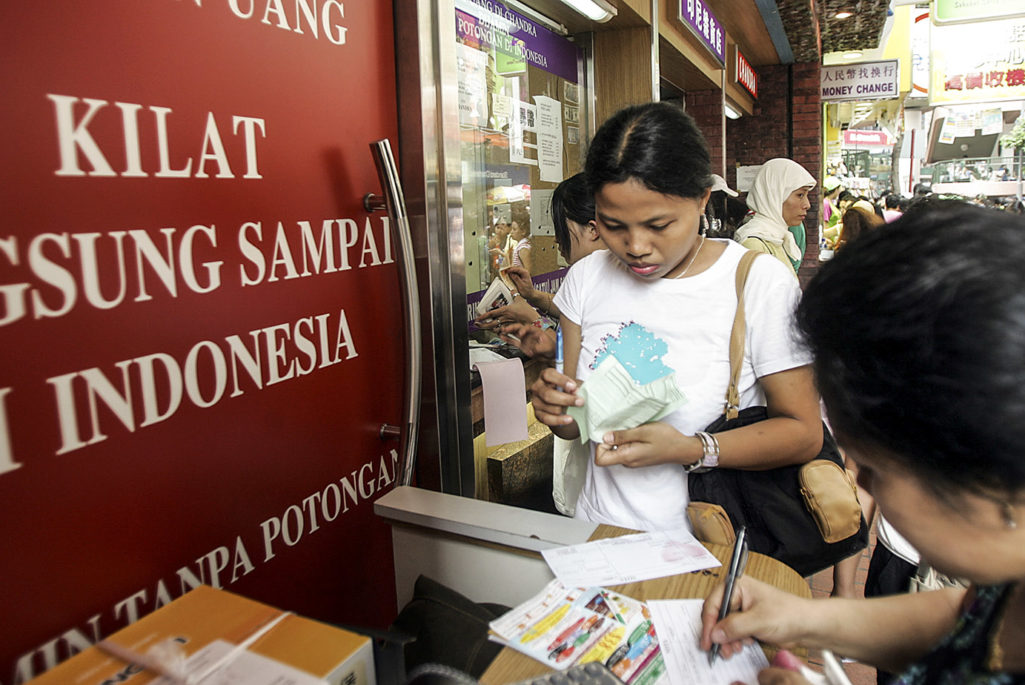 A drug operation sending cash to Hezbollah. A charity group the United Arab Emirates has accused of funding Hamas. And 15 nonprofits the Kenyan government has said are secretly funding al-Shabaab (the terror militia group of neighboring Somalia).
These are just a few examples of the ways combatants have hijacked the otherwise harmless matter of remittance payments—sending money earned in one country to another back home—to fund terrorism, according to reports.
Banks across the globe including Barclays, Citigroup, and HSBC are taking action by shutting down accounts that enable remittance programs, whether they are involved with suspicious transfers or not, in fear of the whooping fines tied to infractions that run counter to various federal regulations.
Although shuttering these types of remittance transactions that fund terrorist networks is an essential tactic in keeping the U.S. and its national interests safe, it also cuts some of the behavioral indicators that may serve as early alerts. So how can the country keep an eye on threat financing without relying exclusively on banks to serve as the premiere tracker?
The answer lies in the hands of public-private partnerships—like the newly established Counter Extremism Project (CEP)—that are using new technologies to track terrorism remittances that could slip under the radar.
ISIS and Other Groups Pique Interest in Funding Patterns
Until recently, remittance tracking through bank money transfer accounts has been the key tool in providing insights on threat finance and the funding of terrorist networks. In 2013, the U.S. Department of the Treasury reported that approximately $22 million in U.S. assets sponsoring terrorism had been identified and blocked by the Office of Foreign Assets Control. But with some banks closing this vital information stream, the importance of remittance tracking has taken center stage in the national security conversation.
Remittance tracking of bank money transfer accounts has been the key tool in providing insights on threat financing.
Despite closed channels, the World Bank says it expects remittances to rise to $681 billion by 2016—a 100% increase from its 2015 predications. While a hefty portion of these remittances is unrelated to terrorism activity, the increased use of remittance programs could make it easier for terrorism funds to drift through unnoticed. The result: More needles to discover in a growing number of haystacks relating to threat finance information.
Additionally, the escalation of violent radical groups and terrorist groups—specifically the well-financed Islamic State militant group ISIS—has sparked global interest in cutting off terror-supporting remittance funds.
David Cohen, the U.S. Department of Treasury Undersecretary for Terrorism and Finance, called ISIS (also known as ISIL) the "the best-funded terrorist organization we've confronted" in an October 2014 speech at the Carnegie Endowment for International Peace.
"To some extent, ISIL poses a different terrorist financing challenge," said Cohen. "It has amassed wealth at an unprecedented pace, and its revenue sources have a different composition from those of many other terrorist organizations."
The increased need for smart information analysis within remittance streams has opened the door to national security experts offering aide. The CEP, a leading nonprofit based in New York City, is composed of veterans in the fields of counterterrorism and security who aim to pinpoint and cut off terrorism financing programs from their source.
The terror attacks on French periodical Charlie Hebdo in January were linked to Yemeni funds. But because the transaction was made in smuggled cash, not through a traceable transfer, officials were limited in their ability to predict the attack. Many believe ISIS has used similar techniques to run money across borders.
"The government alone can't fight this problem," said Fran Townsend, CEP founder and former chair of the Homeland Security Council and Chairwoman of Board of Directors for SAP NS2, in a November 2014 interview with Homeland Security Today. "We think we can bring to bear some of our tools and to share information with law enforcement around the world. Where the government can't leverage the information that we produce, we can exert public pressure."
For sure technology will remain a tool to help global law enforcement officials identify threat finance needles in noisy and very large data sets.