In Practice
Out of Disruption: Complexities of Risk and Opportunity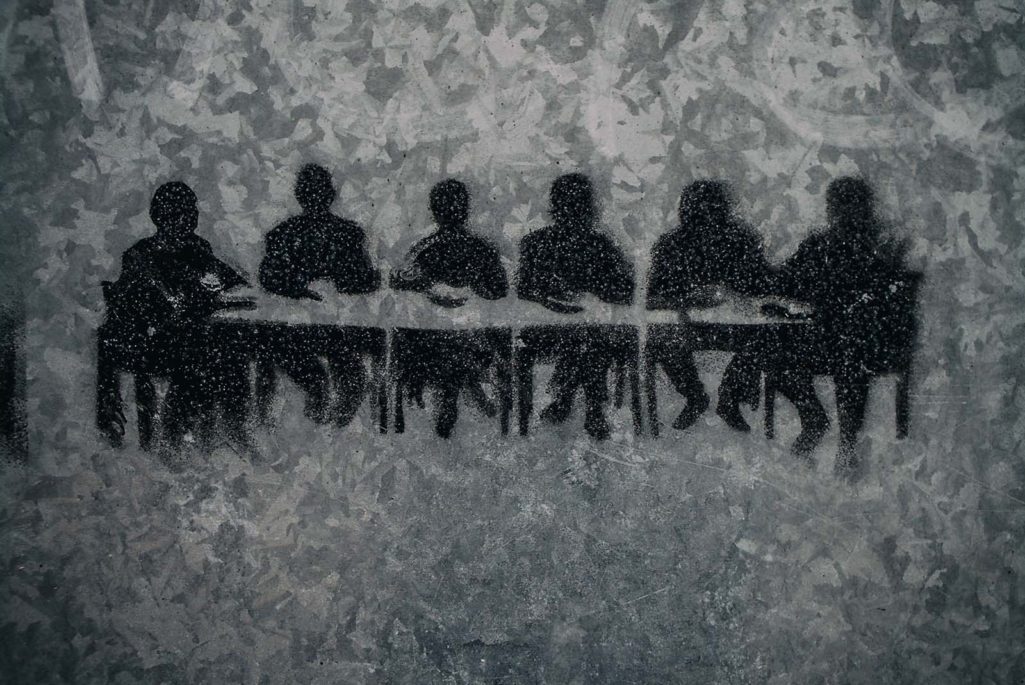 What do crickets, divorce, talking cars and empathy-centered design all have in common? On the surface, it seems like nothing, but look deeper and you'll find issues creating significant disruption for business, such as resource scarcity, social demographic shifts, cyber risk, regulation and emerging competition. They are also all topics on the agenda at the 2016 NACD Global Board Leaders' Summit that kicked off Saturday in Washington, DC.
We know that geopolitical risk, economic shifts and the fast pace of technological change create challenges for business. We also know these forces do not exist in a vacuum. Many of these issues converge, creating a web of complexity for companies and the boards that oversee them. In that disruption, there is both risk and opportunity.
The board's central role in long value creation and sustainability of the enterprise map back to two basic factors: strategy and risk, namely how well the board governs both. According to this year's NACD member survey, strategy oversight continues to take a top spot in terms of board concerns. We also know that strategy and risk are oftentimes two sides of the same coin. Technology is a perfect example of this. It has enabled advances and innovations that would have been unimaginable even 10 years ago. It has also enabled a legion of new, often unforeseen competitors. Kelvin Westbrook, CEO of KRW Advisors and a director of Archer Daniel Midland Co., Stifel Financial Corp. and T-Mobile USA frames it this way: "Companies can survive cyber data breaches, but many don't survive innovative technology disruption. It's a bigger deal that we need to address."
Technology is a central theme of many of the discussions on the mainstage at this year's NACD Summit. It has enabled Wevorce founder Michelle Crosby to create a paradigm-disrupting company that looks to completely reimagine the way people get divorced—and divorce, as it turns out, is big business: a $30 billion market annually in the U.S. Not only is Wevorce creating new competition in the market; their people-centered approach to law is part of a nascent movement to reimagine how the legal system works, with potentially game-changing implications for everything from employment contracts to mergers and acquisitions. Finally, in the Wevorce story, there are lessons for every company about culture, transparency and how social demographic shifts—and the changing attitudes and norms that come with them—are creating an environment that calls for empathy-centered design.
The intersection of empathy and design is also at the heart of Phil Gilbert's work as head of design for IBM, where he has led the creation of some of the company's most high-profile and game-changing innovations in a host of areas, including artificial intelligence. (Remember Watson, the supercomputer that beat some of the best Jeopardy! players of all time?) Yes, IBM is creating innovative technology, but as Gilbert describes it, technology is only as good as the people and the culture supporting it.
When Gilbert, a serial entrepreneur, applied the design methods he developed at his successful start-ups to IBM, the results were stunning. His team pared 44 products down to four and saw significant growth in market share, all while realizing a 25 percent cost savings. The challenge then became how to scale their success. Gilbert knew that meant changing how the company thought about talent. Designers quickly learn it is critical to designing successful technology. Gilbert had a hunch that empathy was also critical to designing successful teams. As he described at a tech conference last October, the winning formula was simple: "People, places and practices. If we could change all three, we could get people working together in new ways, delivering better outcomes to marketplace." IBM's goal was to formally train 1,000 designers in five years. By all measures, the program has been a success. The company now onboards more designers than 95 percent of the design firms in the world.
Disruption doesn't always come in a high-tech package.
Innovation and the Boardroom
Innovation and technology are not always words that leap to mind when talking about big government agencies such as the Department of Transportation, but according to DOT's chief innovation officer, Chris Gerdes, his team is leveraging the Internet of Things to save lives.
For example, the National Highway Traffic Safety Administration just announced that for the first time in years traffic deaths are up—nearly 8 percent in 2015. The DOT's Connected Vehicles program aims to reverse that trend. The program forges a unique partnership between state and local agencies, corporations and the public to enable motor vehicles and infrastructure to "talk" to one another so every car on the road is aware of the position of other nearby vehicles. In this work, there are lessons for every director about how the Internet of Things is shaping the landscape and what it could mean for the businesses they oversee.
Disruption doesn't always come in a high-tech package. The startup packaged food company Chapul was born from CEO Pat Crowley's love for the Colorado River and, more specifically, the way he saw the water source receding. Put into a more global context, issues of water are even more alarming: The United Nations estimates that by 2025, two-thirds of the world's population may face fresh water shortages, a critical concern for the long-term sustainability of both businesses and communities. Crowley's betting that crickets might be the answer. In 2012, Crowley founded Chapul, a company that makes cricket-based protein bars. The company's major challenge: to leap over the psychological hurdle of eating insects. With explosive growth—500 percent annually for the past two years alone—Crowley is on track to break through barriers that are challenging societal norms, reshaping the competitive landscape and may just help save the planet by cutting livestock out of the equation.
The inspiration that comes from the ideas presented above is the heart of convergence in the boardroom. When put into context, it becomes clear that seemingly disparate issues—things like people and technology, resource scarcity and long-term value creation—are inextricably linked. Understanding those connections is critical for directors to develop the strategies and enterprise risk management that will ensure long-term value creation for companies, their shareholders and other stakeholders.