Society
People With Autism Have the Cognitive Abilities to Excel in the Future of Work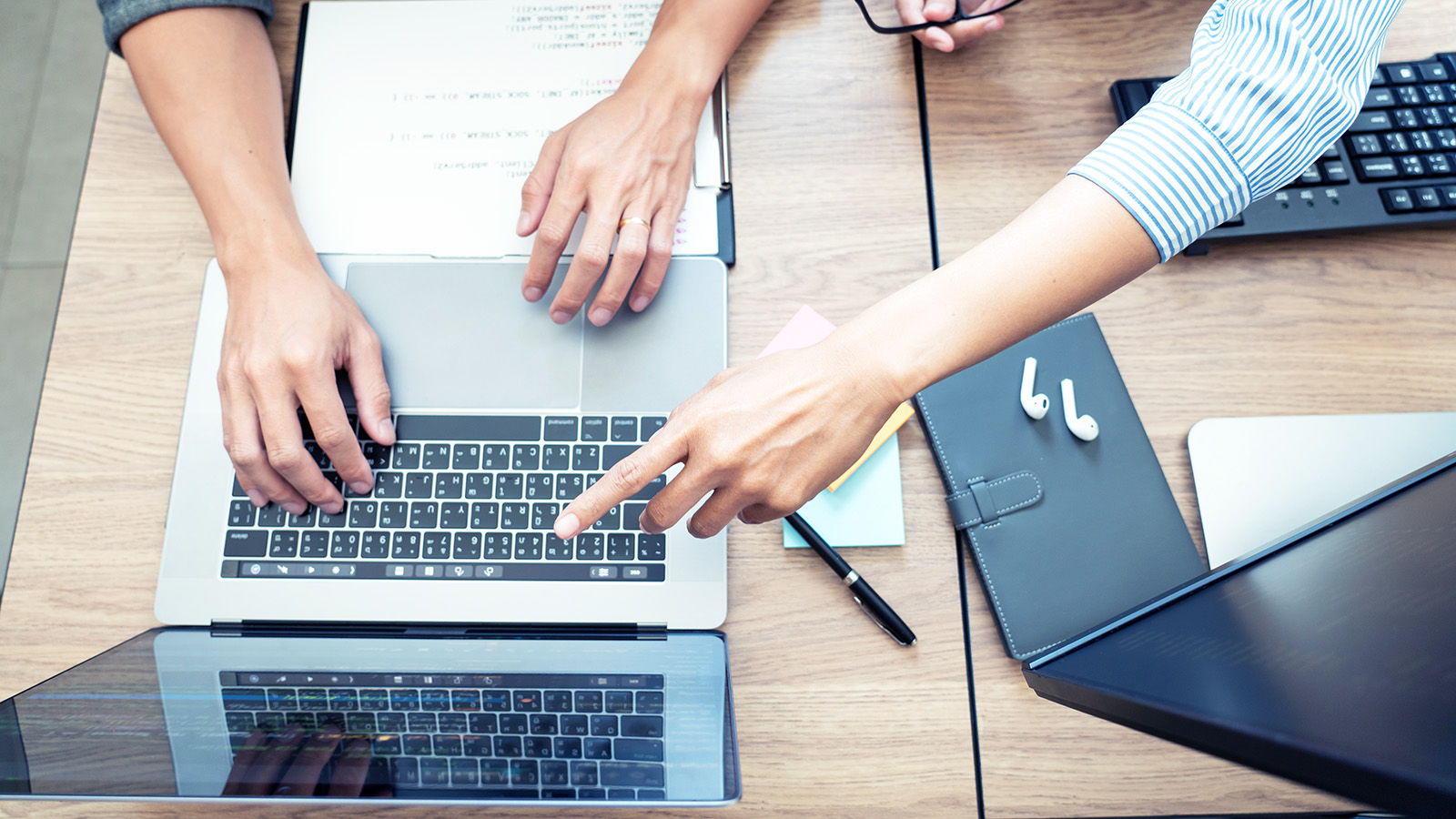 Most companies would consider themselves lucky to have an employee like Dan. One of our most engaged and talented employees, Dan—not his real name to protect his privacy—follows the development of new computer and networking technology with a passion. 
But without the specialized programs that have brought talent like Dan to the workforce, he would have likely continued in his patchwork of occasional projects — word-of-mouth consulting gigs to build someone a computer or designing a networking system for a home or small business. You see, Dan identifies as neurodiverse, specifically as autistic, and what he can do with a hardware or networking problem does not shine through a standard interview process. 
Only a small fraction of autistic individuals are employed, although the majority of them want to work. Somewhere between 70,000-110,000 autistic individuals in the United States age out of school-based programs each year and face an abrupt halt in support. 
With a modicum of support, individuals on the spectrum can uniquely fill roles that will be plentiful in the highly technical future of work. The companies that adapt their hiring policies and workplace culture to be more welcoming to autistic individuals will benefit from this wave of largely untapped and uniquely able labor resource.   
Cognitive Abilities of Autistic Individuals
The Center for Disease Control (CDC) reports that the prevalence of autism spectrum disorders (ASDs) is increasing. The current diagnosis focuses on challenges in social communication interaction across multiple contexts. Practically speaking, that means that although someone might have grown a comfortable set of communication and interaction patterns with close family, new situations — such as an interview — could present a substantial challenge. 
But research has shown that many autistic individuals demonstrate unique cognitive capabilities greatly suited for technical job tasks that involve interfacing with technology in development, testing and designing roles. 
Specifically, several peaks in abilities such as a detail-focused style, exceptional nonverbal fluid and spatial reasoning ability, the ability to remain on a single task for a long period of time and bringing an out-of-the-box perspective provide technical workforce advantages.
Training Autistic Individuals for the Future Workforce
However, the bleak picture that employment data paints hides the fact that autistic individuals possess many peaks in ability, including an intense detail-focus and willingness to stay focused on a specific problem for long periods of time.
The continued growth of our digital economy demands a large and diverse pool of talent, and with the right training and support, neurodiverse individuals can contribute uniquely and substantially. 
There have been enough anecdotal and scholarly reports of the benefits to hiring neurodiverse employees that most companies need little convincing on the upsides. The problem is that companies experience either real or perceived barriers in the practical aspects of hiring neurodiverse employees. There is very little available in terms of a roadmap for hiring autistic individuals who will likely not fare well in the standard interview process and may need additional workplace support to thrive, especially in the early days of employment.
The Power of NeuroGaming Center in the Qualcomm Institute at UC San Diego — a research group that I lead — has established a paid internship program for neurodiverse young adults to help them better prepare for technical work. During our eight-week summer program, five groups of five interns working together with a coach each build a video game for a specific research purpose.  
The coaches help the team progress toward a working prototype that can be shared at the end-of-summer Showcase event and also mentor individuals from other teams to support their workplace success on an individualized level. Importantly, these coaches are not trained psychologists, but patient and empathetic age mates to our interns. They serve the role of a buddy who has found the decoder ring to explain the unwritten and at times bizarre aspects of workplace behavior and dynamics in which neurotypicals regularly engage. 
The first round of the program was successful. Interns presented their outstanding work at the standing-room-only Showcase event. Of the 13 interns who were past college and actively job-seeking, 11 interns had at least part-time jobs in tech six months after our program ended. We are heartened by this early success, but there is much more work to be done. 
Opportunities for Forward-Looking Companies
Those interns who obtained jobs were placed mostly with San Diego companies that have worked with the autistic community previously, recognize the benefits and are prepared for a different onboarding experience. The National Foundation for Autism Research — of which I have been a board member — runs the NFAR Tech program and has established relationships with many local companies. 
Zooming out to an international scale, the Autism at Work program has received support from large companies like SAP and Microsoft. These companies have innovative hiring programs geared toward autistic talent and the resources to provide specialized job coaches and extensive programming to enhance the success of new recruits. The economies of most small- to mid-sized companies do not typically allow for such luxuries. That said, there are still ways to take best practices from programs such as ours and others so that businesses can benefit from the unique talents and creative perspectives of neurodiverse employees. 
Be willing to question assumptions

. One of the most eye-opening benefits of working with autistic talent has been having my assumptions challenged from an entirely different perspective. In this regard, employers might want to question whether the way they have always recruited and onboarded employees is limiting the pool of applicants (hint: It almost certainly is). Some companies ask for applicants to attend a one- or two-week mini-internship where skills can be evaluated and an offer for employment made based on what someone can actually do, not based on how well someone can persuade you about what they can do. 

Improve team communication

. There are some things we say as a matter of course that, when taken literally, as many autistic individuals interpret communication, is not what is intended. For example, I asked a member of my team if she could look in on a client who was experiencing a bug in our software. She confirmed that she could, but when I checked in a few days later, we realized that she thought I was going to tell her

when exactly

she should do that. I thought the implication was that she would do it right away, but I was admittedly not explicit in my communication. When communication is direct and clear, everyone benefits. 

Demonstrating an open mindset improves workplace culture

. When companies meet their new employees where they are, it demonstrates a willingness to cultivate talent and the value of each team member. This demonstration, especially when it is visible, has follow-on effects.

Consider an apprenticeship model

. Internship programs were a great first step, but they don't necessarily lead to jobs if companies are not committed to long-term engagement. Michael Roberts, founder and CEO of the San Diego Code School, has recently authored the California Standards on Technical Apprenticeships. He says that apprenticeships, on the other hand, "

not only level the playing field in terms of accessibility, they also create an immediate sense of the apprentice belonging to the team. It's not merely a temporary training exercise or a tryout."
The continued growth of our digital economy demands a large and diverse pool of talent. With the right training and support, neurodiverse individuals, who often self-describe as autistic, can contribute uniquely and substantially. Dan is now working at a job that he is not only great at but also a job he loves, in a community where he has made friends of colleagues. Much of the solutions are really best management practices for meeting all employees where they are. Dan's outcome gives hope to millions on the autistic spectrum.