Society
Public-Private Partnerships Can Power Future of Work in Asia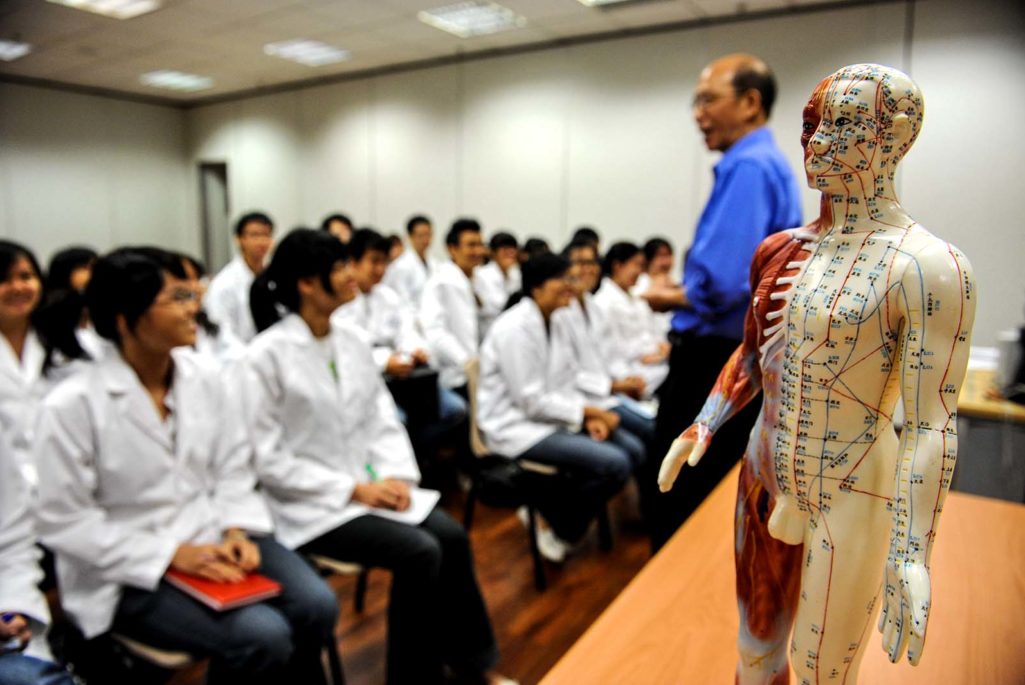 It's a great time to live in Asia. Whereas other regions worry about demography, in ASEAN countries almost half the population is under 30 years old. Unemployment is remarkably low, while youth unemployment stands at 13 percent (although there are sharp regional differences).
And Asia's young people are tech-savvy. Southeast Asia is the world's fastest-growing region for Internet access, with nearly 125,000 new users expected to come online each day through to 2020. The region's Internet economy, including e-commerce, travel and online media, could grow to be worth at least $200 billion by 2025.
This could change the lives of millions throughout Asia; hyperconnectivity can expand professional opportunities for talented people at both regional and global levels.
Never Enough Talent
Yet employers are crying out for even more talent. On average, 40 percent of employers globally state that they cannot find staff with the right skills, according to a recent survey. In Japan, this stands at 86 percent, and it's a challenge in most other Asian countries, too.
As recruiters, we face this challenge every day, especially in "hot" sectors like engineering and IT. My teams say that when a good candidate walks in, they should be matched to a company that same day, as competition is fierce and timing crucial. It's not just hiring: retention is also tough with millennials and Generation Z. Newcomers to the labor market in Asia could have as many as eight jobs in their first decade of work; many move on after only a year with an employer, a poor return on investment for the latter.
Shaping the Skills for the Present and Future of Work
This talent scarcity will worsen as technology develops. Automation and technology will create big transformations, with organizations becoming flatter and more interconnected. Lifelong learning and boosts to employability will become more important than fixed contracts, while competitiveness will come to be about a combination of skills rather than highly specialized ones. Multiple careers is now the norm, with a shift from linear to "spiral" careers.
The bottom line? Education is paramount. Pure technical skills are no longer enough, and people today are expected to combine them with social and collaborative skills.
Public-private partnerships can ensure that education systems combine formal learning with vocational training.
Above all, employees need to be able to "learn how to learn"—a talent that must be acquired early on. School systems must change from top-down rote learning to problem solving and social skills, developed through project-based learning and experiential opportunities. John Amos Comenius, who is often described as the father of modern education, said the following: "If you tell kids, they will forget. If you show them, they will remember. If you involve them, they will learn." Giving practical experience at an early stage also ensures young people experience working life, clarify their career wishes and develop the soft skills that employers demand.
The Way Forward
Public-private partnerships are central to reforming educational systems to ensure they combine formal learning with vocational training and practical work experience. The tested apprenticeship systems of Germany and Switzerland are good examples. In these two countries, governments, education systems and employers work together to build the professional profiles needed to meet labor market needs.
Singapore provides a role model that's closer to home for countries in Asia. In the annual Global Talent Competitiveness Index, compiled by INSEAD and The Adecco Group, which ranks 118 countries according to their ability to develop, attract and retain talent, the city state has consistently ranked second thanks to its flexible labor market, extremely business friendly policies and, of course, its top quality and innovative schools, colleges and universities.
Singapore has long favored designing social systems to drive the desired economic and societal change. The New Educational System of 1979 introduced multi-streaming geared to the diverse needs of the market and economic development. Subsequent reforms prioritized the knowledge economy, shifting learning from absorbing information to nurturing thinking skills by encouraging thematic study across disciplines, project-based learning and experiential opportunities.
Success is always achieved through collaboration. Employers must also do more. Programs like the Global Apprenticeship Network (GAN), for example, combine the efforts of multinational companies, institutions and education systems to design and implement apprenticeship schemes that can work for different countries. Current and ongoing pledges by GAN's 13 corporate direct members will positively impact over 9.3 million young people through 2020. Individual companies can also contribute: just take Adecco Way to Work, which provided several hundred internships and apprenticeships in Asia between 2013 and 2017.
From School Age Onward
Beyond young people, the "multi-career" age has made lifelong learning essential. That means we have to look beyond school to those already in the labor market. To remain competitive, companies and organizations require the best technology. But they should spend as much on retraining and upskilling. Here too, Singapore may be a guide. Its training participation rate for resident workers aged between 15 and 64 rose to an all-time high of 42 percent in the first half of 2016.
Development and employment are a shared responsibility. Of course, systems such as those in Singapore and Switzerland were not built in a day, but their success represents the material proof that private-public partnerships, combining early-age preparation with lifelong learning and prioritizing upskilling are keys to foster inclusive growth and boost prosperity.
This article is part of the recently concluded World Economic Forum on ASEAN 2017 in Phnom Penh, Cambodia and first appeared on the World Economic Forum Agenda.