Society
Quarantines are a Blunt Instrument in the Fight Against Ebola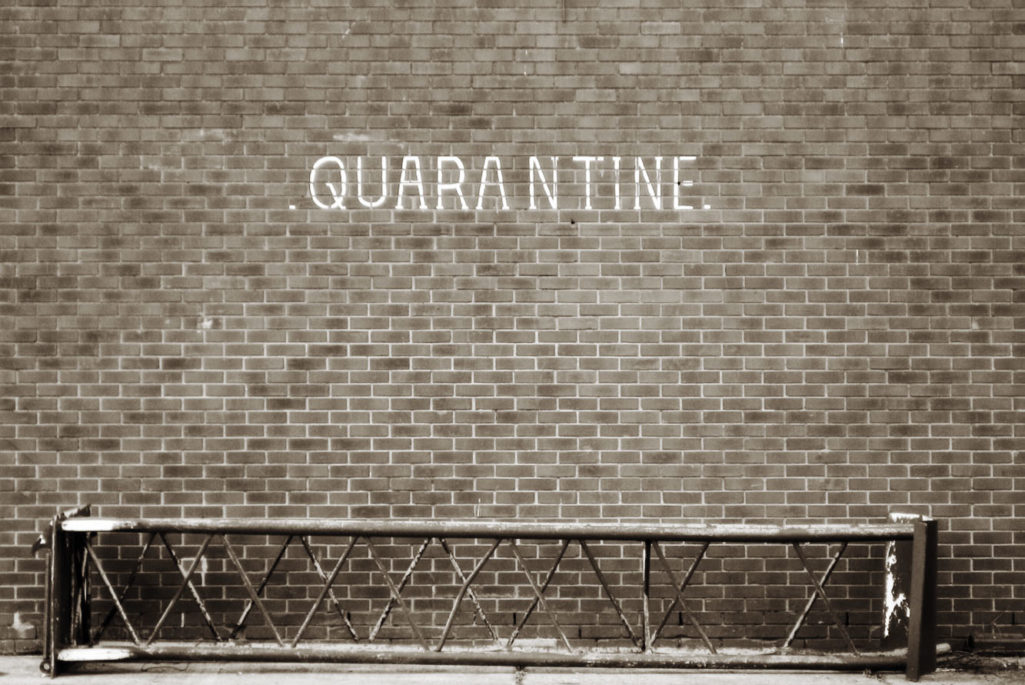 Last month's showdown between nurse Kaci Hickox and Governors Chris Christie of New Jersey and Paul LePage of Maine—after Hickox's return from working with Ebola patients in Sierra Leone—shined a spotlight on quarantine, the most ancient and draconian of public health laws.
It is easy to understand why so many governors have ordered quarantines despite the fact that asymptomatic people are not contagious, and health experts counsel that quarantines will be counter-productive. When a deadly new disease strikes, people expect their leaders to take bold and decisive action "out of an abundance of caution." Quarantines give the appearance of doing just that.
Appearances, however, can be deceiving. History teaches that quarantines are often counterproductive. Frequently, they serve more to scapegoat the vulnerable than to quash an epidemic. By treating victims as vectors, quarantines can undermine the public's willingness to comply with the advice of public health authorities. Sometimes, they even spark riots, as in Monrovia this summer, or China during the SARS epidemic.
Hickox, who returned from Sierra Leone in October, was initially quarantined for four days in an unheated tent outside of a New Jersey hospital. Eventually she was allowed travel to Maine, where that state's health department demanded she stay in her home. When she rode her bicycle in defiance, the state went to court. On Halloween, Maine District Court Judge Charles LaVerdiere denied the state's request, finding that the state had failed to show that a home quarantine was "necessary to protect others from infection."
Misuse of quarantine has noteworthy precedents in the American experience. When bubonic plague arrived in San Francisco in 1900, white residents pointed fingers at the Chinese community. Officials responded by ordering Chinese-Americans to be inoculated with an experimental vaccine prior to leaving the city. When a federal court struck down the order, officials quarantined Chinese residents, but not their white neighbors. Only when a federal court found this discriminatory and useless quarantine unconstitutional did the city do the hard work that needed to be done to stop plague.
Quarantines serve more to scapegoat the vulnerable than to quash an epidemic.
It would be comforting to think that such racially based uses of quarantine and related isolation orders only occurred in the bad old days before public health was guided by modern science. Not so. In 1991 the U.S. detained HIV-positive Haitian refugees in Guantanamo Bay, Cuba. By then, scientists knew that the virus that leads to AIDS is not casually transmitted. Public health experts were also firm in their belief that isolation and quarantine would undermine efforts to slow the epidemic by enhancing the stigma surrounding HIV. Still hundreds of Haitians were kept behind barbed wire until a federal court held their detention unconstitutional.
Shortly thereafter, an epidemic of multi-drug resistant tuberculosis emerged in New York and other parts of the U.S. In response, officials detained hundreds of so-called non-compliant TB patients. Not surprisingly, these orders targeted the most vulnerable: the homeless, immigrants, and those who suffered from mental illness or substance abuse disorders. In reviewing these orders, courts articulated the modern constitutional principles applicable to quarantines: They must be the least restrictive means necessary to protect the public's health. In effect, the state must show that there is no less onerous way to reduce the risk of contagion.
As Judge LaVerdiere concluded, that standard cannot be met in the case of an asymptomatic health care worker who has accepted active monitoring for Ebola. As long as individuals agree to check their temperature regularly, and remain in close contact with health officials, they pose no risk to the public.
That does not mean that Ebola quarantines would never be appropriate or constitutional. Quarantines may be necessary if exposed individuals refuse to comply with active monitoring. But as health experts have noted, overly broad quarantines and the stigmas they generate will deter health care workers from going to West Africa where they are badly needed to fight Ebola. Broad quarantines may also encourage people returning from West Africa to hide their travel history, and it may make health care workers here more reluctant to treat Ebola patients in the U.S. (It is rather hard to understand why health care workers in the U.S. are not subject to the same orders as those who worked in Africa.) In addition, unnecessary quarantines contradict the critical message that you cannot catch Ebola from someone who is not ill. Thus, quarantines undertaken to calm the public may end up arousing fear.
Most importantly, like the quarantines of old, and the travel bans targeting West Africans that many have demanded—and which Canada and Australia have implemented—quarantines provide the false promise that safety can be assured by keeping those who are dangerous away. Paradoxically, this illusion is one to which Americans are now especially susceptible, as we have increasingly come to view health as a matter of individual choice and personal responsibility.
Contagion, however, is not a matter of individual responsibility. Pathogens expose our inevitable global interdependence. They show that Africa's woes are our own, and that we are all potential victims and vectors. Germs also feed on broad social and political weaknesses, such as the international community's unwillingness last spring and summer to provide the resources needed in a timely manner to staunch the epidemic in West Africa, or the continued failure of the U.S. to fund a robust public health system.
Effective public health protection requires identifying and responding to these larger problems, while working with rather than against, those at highest risk. For Ebola, that means fighting the epidemic in West Africa. It also requires supporting the difficult and unglamorous groundwork of public health monitoring while providing health care workers with the support, training, and resources they need. These measures don't make for good headlines, nor do they demonstrate toughness, but they're what we need if we want to act "out of an abundance of caution."