In Practice
Should HR Have a Say in Corporate Strategy?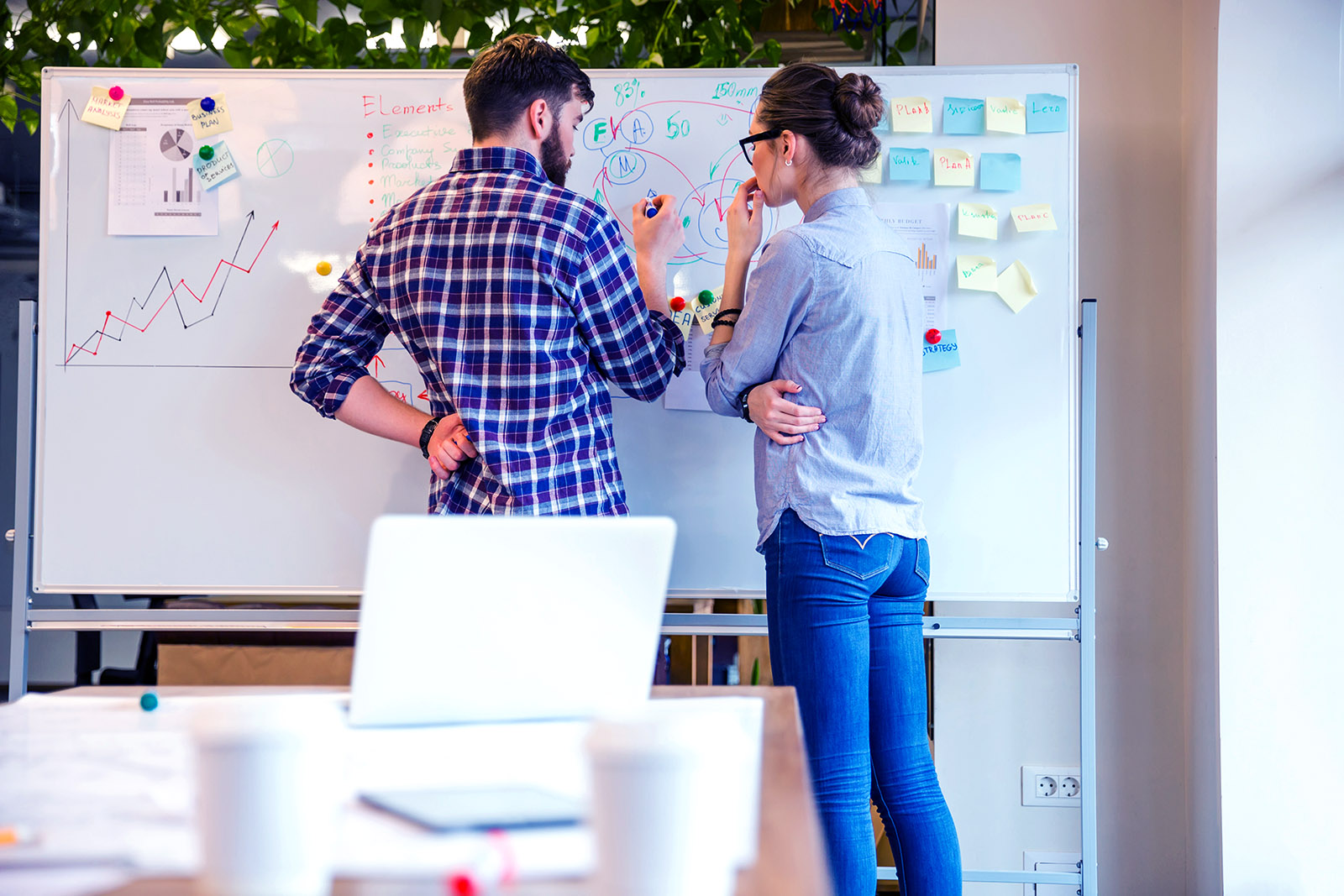 Many of the differences between companies lie in the value created by human resources, yet the HR department has long been viewed as a back-office operational function. If having a voice in strategy development is a goal of HR executives, then they must demonstrate how their efforts and processes are impacting organizational performance.
HR organizations boast huge membership — the Society for Human Resource Management has 350,000 members in the U.S., the Association for Talent Development has 35,000 members and the Human Resource Certification Institute, which provides professional accreditation to HR professionals, has certified more than 500,000 people in the last 40 years. With such large numbers, the HR industry may better serve its own function and organizational objectives by repositioning itself as a difference-making contributor for organizations.
The rapid evolution of many HR departments through technology brings an opportunity for HR departments to establish themselves as valuable information providers in workforce development. But to become a voice in corporate strategy, HR needs to redefine its role.
Managing Your Own HR Profile
In recent years, employees have increasingly interacted with their HR department through portals where employees self-manage their HR profiles. These profiles often allow employees to manage everything from their choice of health care plans and life insurance plans, to long-term disability options and health savings accounts. The Sierra-Cedar 2019-2020 HR Systems Survey found that 78% of respondents reported using self-service HR portals.   
Two immediate takeaways from this are that employees are being better educated than ever on employee benefits and that HR employees are being untethered from the daily routine of answering employee questions to pursue other avenues of value creation for the organization. This second point is key in HR redefining its role within a company from being an administrative cost to also becoming a value creator.
HR's Pathway to Strategy Relevance
It's essential for HR executives to understand what the profit drivers are in an industry and where their industry is headed. This will involve HR executives reframing how they view the future of the HR function, as well as seeking to identify areas where HR can be impactful in remedying weaknesses while also learning from understanding competitive efficiencies.
To do this, HR executives need to take time to step out from HR and adopt a consultancy mindset. Building a consultancy mindset can help to identify areas of organizational discrepancy and identify ways to improve performance and reduce waste of resources. This involves having knowledge of the work that gives a firm its profitability and working with specific employees to identify potential avenues and methods for improvement. Specifically, this means seeking to identify areas where HR can contribute to organizational competitiveness. For example, getting information more quickly to managers who may be experiencing higher turnover of employees or assisting managers in identifying relevant training programs that will provide immediate returns in performance.  
HR has an opportunity to reposition itself within organizations as a center of creativity and innovation, ultimately providing a difference-making workforce.
Learning to Unlock Value
Of key importance is the adoption of a "working with" approach to relationship building with managers across the organization. It also involves having information about the core functions that really matter to organizations — and then seeking improvements. 
HR executives must learn to leverage technology to unlock increased value for their firms. The best companies have the best people. So, how do we find those people? 
Applicant tracking systems (ATS) are a significant tool in identifying high-potential candidates. Algorithms based on the job description are used to organize CVs into a standardized format, which are then forwarded to hiring managers. More than 90% of Fortune 500 companies use an ATS provided by vendors such as Workday, Taleo or Oracle. 
They use an ATS because it ensures that only CVs relevant to the position are considered and that no biases can affect the preferred applicant pool. These systems can better serve companies if they are also outward-facing, meaning that they keep the applicant aware of the timeline and stage of their application, much like UPS or FedEx allows you track your package.      
This allows a firm to present itself in a professional way and keeps the door open to candidates who may not have been successful on a previous occasion in seeking employment. Essentially, there needs to be a very timely and persistent use of worthwhile technology in the hiring process. 
Data-Driven Development
Predictive analytics goes one step further by using data to predict what the future will or could look like. It is a technique involving gathering and organizing information and using that information to better predict the probability of future events. Using predictive analytics can also help employers to understand their employees. 
HR managers can use predictive analytics to help the organization understand why there might be high turnover in certain positions, when is the best time to hire for positions and why certain jobs take longer to perform, while also tracking the performance and work processes of people in large production facilities and hospitals. This data can then be used to improve how an organization works and achieve better results. However, this involves letting go of some experienced-based knowledge and trusting numerical directives in terms of predicting the future.
HR has an opportunity through reframing its mindset and exploiting technology to reposition itself within organizations as a center of creativity and innovation, ultimately providing a difference-making workforce. If it can seize this opportunity, then it will become a contributor to an organization's strategic development.