Technology
'Smart' vs. 'Secure': How Can Cities Find the Right Balance?
An interview with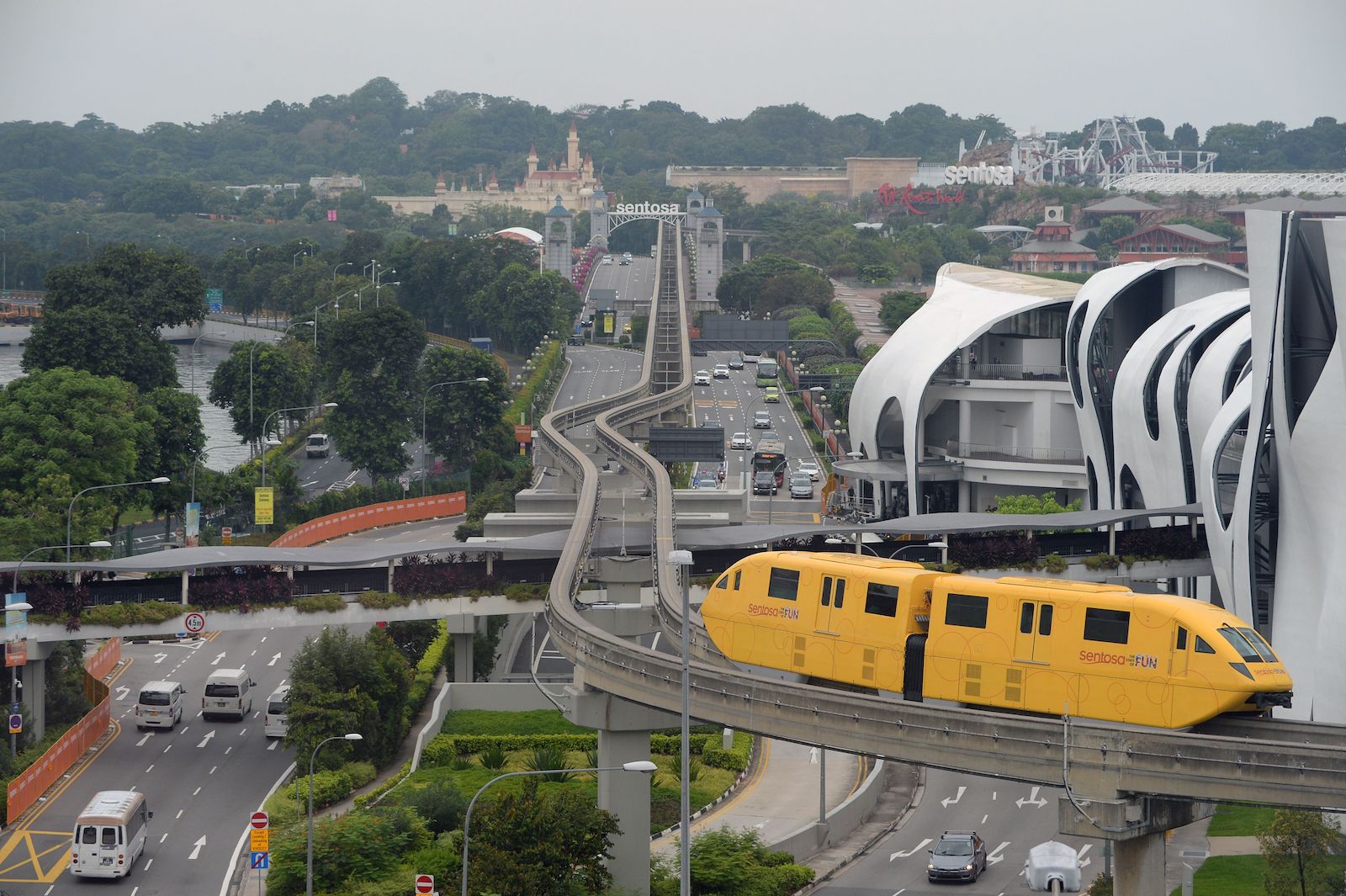 In the first part of this interview, BRINK Asia spoke with Tan Kok Yam, deputy secretary, Smart Nation & Digital Government at the Prime Minister's Office in Singapore, about the increasing importance of technology in urban solutions with an emphasis on Singapore, the various risks associated with it and how those risks can be mitigated.
In this second part, Mr. Tan speaks more broadly about cross-border cybersecurity collaboration in ASEAN, playing the balancing act between going smart and remaining secure and the impact tech disruption and increased digitization will have on the future of Asian cities.
BRINK Asia: How can Asian cities collaborate in terms of cross-border platforms and cross-border cybersecurity?
Tan Kok Yam: It is important for cities to come together to share good ideas and best practices, explore collaborations and test-bed people-centric smart solutions. This year, Singapore established the ASEAN Smart Cities Network (ASCN) as a key deliverable of our ASEAN chairmanship. Twenty-six member cities are part of the network, which will allow the region to harness the opportunities presented by rapid urbanization while building resilience against increasingly complex challenges, like cyber threats and trade friction.
Collaboration between the different cities in the region is not always easy because they are at different levels of development. But at the same time, cities can learn from one another by sharing both successes and failures of various approaches.
Even before we are connected digitally, ASEAN cities and countries are connected physically, through trade and investment. I think collaboration can be strengthened in those areas. For example, I think we can derive significant benefits from common e-payment platforms, so that people can traverse ASEAN and pay for things with ease. Greater interoperability to facilitate commerce will be great for the region.
Of course, we can also learn from one another in terms of the implementation of digital technology to solve municipal issues, whether it is in the use of sensors or smart street lighting, for example. These are the kinds of gains we can make in the ASCN.
BRINK Asia: The big question for authorities: Can smart and secure go hand in hand?
Mr. Tan: I like to use the analogy of a car. If you want to go fast in a car, you need to step on the accelerator, and you need to have a good engine, and you also need to have good brakes to avoid crashing. They absolutely must go hand in hand, and if we are confident and if we know that our systems are secure and reliable, then we will digitize faster, and we will be more confident to put systems in place. If we are not confident or we don't invest in cybersecurity, then we would be either foolhardy to go fast, or we just don't move at all because we would be worried half the time about an impending cyber breach. It is, therefore, not about whether smart and secure can go hand in hand—it's that they must.
BRINK Asia: Given the interplay between usability, costs and security, it must be a challenge coordinating a city's digitization strategy among different government bodies. Can you tell us a little about how Singapore goes about it?
Mr. Tan: We do have a coordinating body that does a tradeoff between costs, usability and security as all these three things are important. Sometimes, adopting a technology could be very useful and very secure, but it costs taxpayers a lot of money. At other times, it may be cost-effective and useful, but not secure—so we need to be mindful of obtaining the right balance.
In the past, you built roads and markets; now you need to build digital versions to allow for commerce in the digital space so that people and companies can innovate.
We have an intergovernmental committee to coordinate this and our Cyber Security Agency is part of the committee. And yes, tradeoffs are often made to ensure that all three things are factored in. Let me give you an example. Two years ago, the Singapore government decided that computers used across all government agencies would be separated from the Internet—this move may have made work more inconvenient for some of our public officers, but we decided on the move as it significantly improved our cybersecurity posture.
BRINK Asia: When thinking about the readiness of a city for the coming era of technological disruption, which areas are of greatest concern—or opportunity—to you?
Mr. Tan: I think there are two areas of concern. The first is cybersecurity and the risks associated with the new types of devices that are increasingly being connected. We need to protect them.
The second is around readying the population—especially the workforce—for the jobs of the future. Jobs evolve all the time, but the pace of change is even more rapid now. We are looking at a time in which individuals need to learn new skills once every five to six years. Individuals need to have a support structure, and we need to make workers aware that constant upgrading is critical in order for them to remain relevant in the marketplace. And if a society does not do this well, it is bound to be confronted with issues, such as income stagnation and potential unemployment.
As Singapore is an open economy, I think the digital space allows us great opportunity. First, it allows us to overcome the physical limitations of land scarcity and other resources through automation and better planning; and second, it gives us an opportunity to adapt our solutions for the rest of the world. This is why we have the Smart Nation initiative—to address the concerns and seize the opportunities.
BRINK Asia: What would the ideal city look like in order to be ready for a digital future? Do you see any cities or countries doing some of these things today?
Mr. Tan: Many countries and cities are exploring digital technology. If I had to cite one, I would say a place like Estonia has done quite well in terms of building up its digital infrastructure. India has also done well with Aadhaar and its e-payment drive.
The most important part of being ready for the digital future is having a population that is prepared to innovate, that is not afraid of change and is willing to embrace something new—a digital future; and second, building the digital infrastructure to allow for interoperability and flow between governments and businesses and governments and individuals.
In the past, you built roads and markets; now you need to build digital versions of that to allow for commerce in the digital space so that people and companies can innovate. That is what you want to see in a vibrant city or an ideal city prepared for a digital future.
BRINK Asia: What do you see across Asia, and is there a problem glaring enough that is like a low hanging fruit that can first be addressed easily by cities faced with a resource challenge?
Mr. Tan: I think one of the key problems in ASEAN or Asian cities more broadly is the traffic. If you are able to use data and technology to improve traffic flow and to empower your commuters, to make sure that your buses are routed properly, or use intelligent traffic lights or any other solution that can chip away at the traffic problem, I think that will bring very significant gains. I am not sure if it is a low hanging fruit, but it is an important fruit, and it is something that most Asian cities should look to technology to solve in terms of city planning.