Economy
Strong Forecasts for Robust Asian Growth: All Odds are in Favor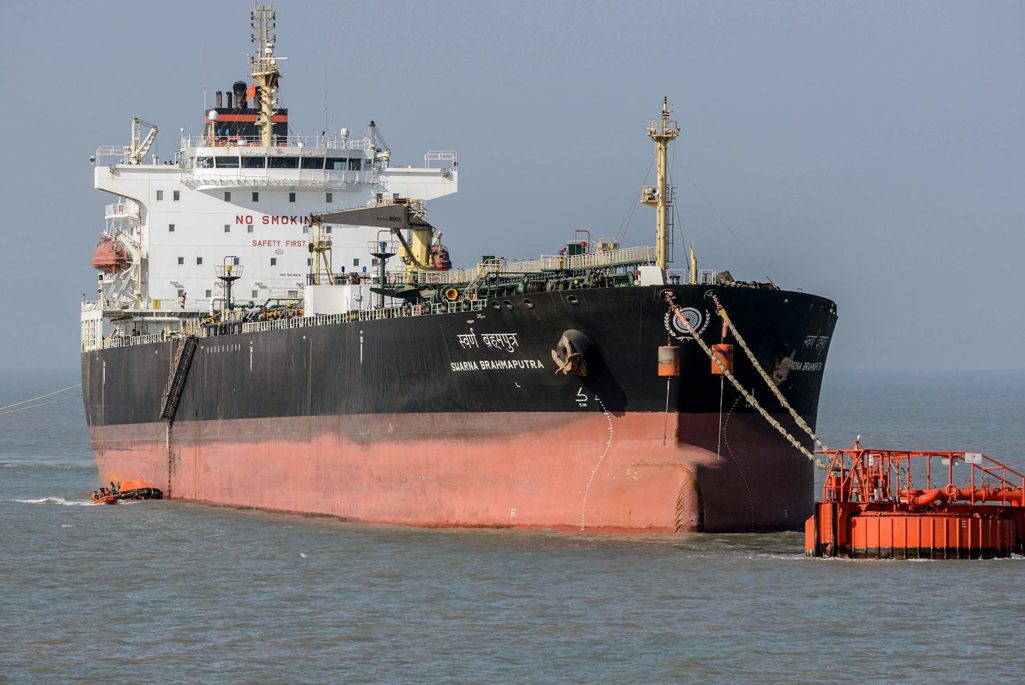 Strong external demand has led to improved growth prospects for developing Asian economies. This has resulted in the Asian Development Bank (ADB) upgrading its growth forecast for the region from 5.7 percent to 5.9 percent for this year and from 5.7 percent to 5.8 percent for 2018 in its supplement to the Asian Development Outlook 2017.
Yasuyuki Sawada, ADB's chief economist, said in a statement that improved exports from developing Asia have pushed growth expectations for the remainder of 2017. "Despite lingering uncertainties surrounding the strength of the global recovery, we feel that the region's economies are well-placed to face potential shocks to the outlook," he added.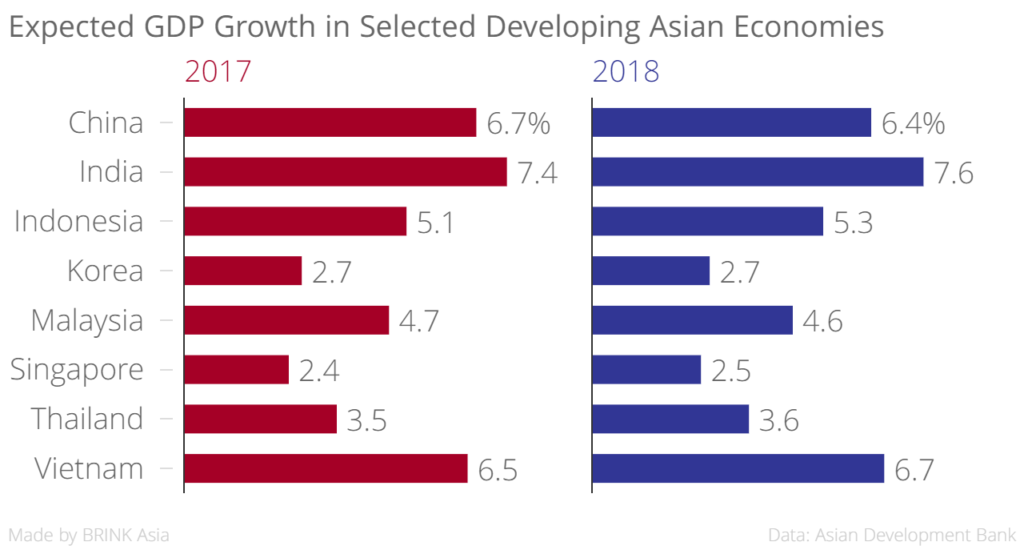 India Leads the Pack
According to the report, developing Asia's growth over this year and the next will be driven by South Asia, with growth projections of 7 percent in 2017 and 7.2 percent in 2018.
Within South Asia, India recorded slowing economic growth from 8 percent in fiscal year FY2015 (which ended in March 2016) to 7.1 percent in FY2016. This trend can be partly attributed to its government's decision to demonetize high denomination currency notes in November 2016. In addition, other factors such as slow private sector investment and weak bank lending contributed to the slowdown. Consumption, however, is likely to continue as the main driver of growth in the country.
Looking ahead, the Indian economy is forecast to grow at 7.4 percent in FY2017 and 7.6 percent in FY2018. Meanwhile, inflation in India is now expected to average 4 percent in FY2017, well below the forecast of 5.2 percent in the Asian Development Outlook 2017, before rising to 4.6 percent in FY2018.
China Expected to Surpass Expectations
China is poised to deliver stronger-than-expected economic growth in 2017, with official figures for GDP growth in the first six months of the year at 6.9 percent. Growth continues to be supported by consumption, which in turn has been supported by strong wage growth and increased social spending. Meanwhile, investment growth has been slower than last year despite the government's support for infrastructure projects and a property market that is still healthy, owing to manufacturing capacity being constrained by overcapacity and excess debt.
That said, there has been increased demand for China's exports, driven by the "mild rebound" in commodity prices. Stronger exports notwithstanding, growth is expected to slow down somewhat in the remainder of 2017 and 2018, as the government tightens regulations around nonbank financial institutions and as monetary conditions are expected to tighten.
However, given the higher-than-anticipated growth in the first half of the year, the growth forecast for China was revised by the ADB to 6.7 percent in 2017 and 6.4 percent in 2018.
Southeast Asia Growth Projections Unchanged
On the whole, growth forecasts for Southeast Asia remain unchanged at 4.8 percent for 2017 and 5 percent in 2018. The expected pickup in growth next year will be due to faster growth in Malaysia, the Philippines and Singapore.
The Malaysian economy exhibited stronger-than-expected growth in the first quarter of 2017, growing at 5.6 percent and marking its highest growth rate in two years, primarily as a result of a sharp increase in domestic demand.
Indonesia, too, witnessed steady growth. Its economy grew by 5 percent in the first quarter of 2017 with solid export performance and robust private consumption being the key areas delivering growth.
While Singapore's economy grew at 2.5 percent in the first half of 2017, its manufacturing sector grew at a strong 8.2 percent, largely spearheaded by the performance of the electronics and precision engineering sectors, the expansion of which was driven by an increase in global demand for semiconductors and equipment to manufacture semiconductors.
Inflation in Check
The ADB has also revised its inflation outlook to be lower—it now expects inflation in 2017 to be at 2.6 percent (compared to the earlier estimate of 3 percent) and at 3 percent in 2018 (compared to the earlier estimate of 3.2 percent). The lower inflation is expected because oil and food prices have both remained steady in recent months. In fact, Brent crude hit its lowest point since November 2016 on June 21, 2017 when it dropped to $44.20/barrel. While oil demand has grown, the ample supply has helped keep prices stable.
Similarly, favorable weather conditions across the region have ensured that food prices remain stable, resulting in a lower inflation forecast for developing Asia.