Economy
Tech and the Changing Consumer Experience in China
While technology is causing huge shifts in consumer behavior all over the globe, nowhere is this brought into sharper perspective than in the colossus of a market that is China.
China has become a world leader in marketing to a digital world with its e-commerce sector now worth $770 billion, representing nearly 15 percent of its total retail and food services. The penetration of Internet-enabled mobile devices in the country is at 95 percent, and mobiles command a two-thirds share of digital time.
As per the World Economic Forum's report, Future of Consumption in Fast-Growth Consumer Markets – China, China is truly a market centralized on the smartphone and e-commerce, and it's moving at light speed.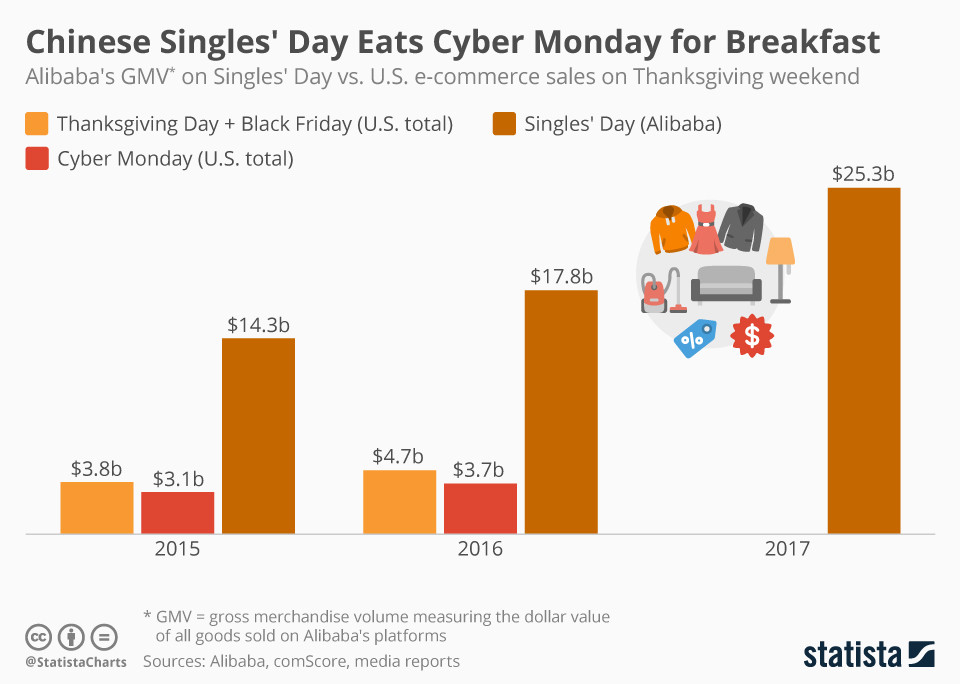 As elsewhere in the world, China's consumers have become hyper: hyper-empowered, hyper-connected, and expecting hyper-convenience. Brands must work much harder than ever before to earn their right to be a part of consumers' lives. But there are also some important characteristics that are completely unique to China. The success of companies, such as Tencent and Alibaba, in building horizontal systems that capture data about many aspects of a person's life—rather than the vertical systems we see dominating the West—is just one example.
Add to that an increasing trend for local loyalty from consumers and technology, which makes it easier for local brands to challenge global counterparts by lowering barriers to entry, and you have a melting pot of new conditions in which brands can operate. So what does this mean for brands that are building relationships with China's 1.3 billion population?
Segments of One
As local brands offer increasingly personalized and direct-to-consumer offerings, so global brands must balance their broadcast reach and scale by giving consumers a comparably tailored service. Personalized doesn't have to mean niche: at Unilever, we have the ambition to have a billion one-to-one connections with consumers and are actively thinking about how we build in markets in segments of one. This is a big shift from how global fast-moving consumer goods have operated in the past, as organizations think about new business models that are service- or sharing-based and not just product-focused.
The sharing economy has easily taken hold in China and could account for 20 percent of China's GDP by as early as 2025. When it comes to the Chinese population specifically, polarization between millennials and seniors is growing, making it paramount for marketers and brands to adapt to specific life stage needs—and that means being creative all the way through to the packaging.
Data as the Most Precious Resource
China is quickly shifting from being a labor and industrial economy to a digital and data one. Data and artificial intelligence make up the foundation of the innovation to come in the next decade, as AI increasingly powers the advance of areas such as messaging, voice, e-commerce, location-based services and smart homes.
Blockchain is emerging as the critical technology for supply and commerce systems, especially in China, not only with regard to bitcoin, but also with regard to stretching the technology in more diverse applications. For example, as the transparency of sources and ingredients continues to gain importance with consumers, blockchain is being tested as a useful tool for tracking end-to-end supply chain logistics and distribution.
Talent Is Changing
As is the case elsewhere, building a talent pipeline of marketers in China who have the breadth to succeed in this new world will be a crucial challenge, opportunity and competitive advantage for organizations. The move from the Chinese industrial age to the technology age means the demand for locally relevant digital skills will only grow.
However, talent will also need to develop the softer skills of brand crafting and the magic of creating meaningful, purposeful brands that truly touch people's lives with creativity and empathy. It's not enough just to have the logic—the marketers of tomorrow still need the magic as well.
In an instant demand-and-availability world where product and pricing will cease to be a differentiator, it is the brands and the marketers that remember their responsibility toward society and the planet we live on who will win.
This piece first appeared on the World Economic Forum Agenda blog.