Technology
Tech's Role in Reaching Indonesia's Rising Middle Class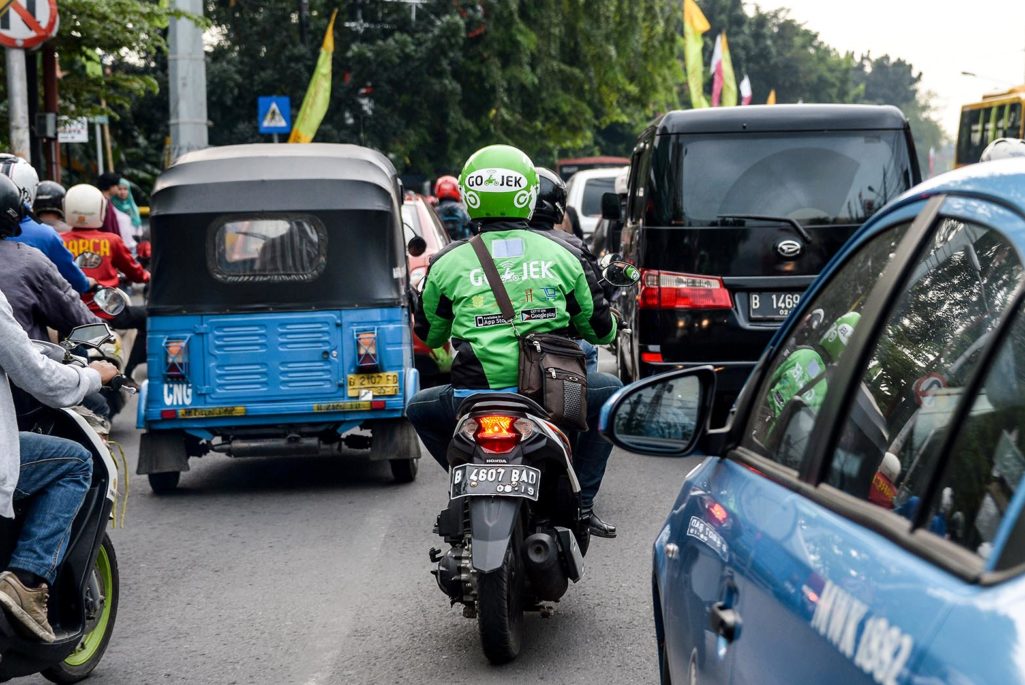 How best to reach the Indonesia's elusive middle class is a work in progress, and there's no standard playbook. Most suggest "tech!" but tech alone is not the answer. Rather, having an intimate understanding of Indonesia, deliberate diversity in local staffing and smart usage of tech tools that complement, rather than contradict, the way Indonesians use or think about their gadgets may work.
Indonesia's rising middle class will number 8-9 million—annually. That's more people per year entering the middle class than the entire population of the most prosperous country in the neighborhood, Singapore. As Indonesians ascend to the higher echelons of consumerism, Indonesians will buy more, travel more, and do more with their money. A close observation of any Indonesian city reveals that smartphones are high on the list of desirability. Odd bedfellows are working to "solve" Internet connectivity, especially in remote areas: These include the government, telcos, private interests such as Facebook and Google's Alphabet, which are both working to bring connectivity to the masses, with balloons and drones.
Big in Indonesia is this century's Big in Japan. Apps that have died an early death elsewhere, such as Path, have found life here.
Where a suburban American might have, in the last decade or so, switched his or her spending habits to online providers like Amazon and Netflix, the Indonesian mobile experience is not quite the same. Yet.
The demand is there, however. Local rideshare provider Gojek has performed exceedingly well and is a hit for both customers and investors, likewise, Tokopedia, Indonesia's own e-commerce operation. Foreign tech giants like Amazon and Alibaba look on, held back by different regulations (until early 2016, foreign ownership in e-commerce was entirely banned; regulations are now changing, but foreign ownership in that category is still limited to 49 percent). Similar restrictions apply in other categories of trade.
Two years ago "but no one has smartphones, or mobile Internet" might have been valid concerns, but today such negative voices are growing faint. Telcos are doing brisk business with each offering better data-focused packages for all age groups and use cases.
Big in Indonesia is this century's Big in Japan. Apps that have died elsewhere, such as Path, have found life here.
Consumer-oriented Internet platforms such as Facebook and Instagram are big in Indonesia, and WhatsApp leads holds the top messaging app slot. Fast-moving consumer goods (FMCG) companies have the most to gain—and lose—in in efforts to connect to their customers. Unilever developed applications such as Berbagi Sehat, in hopes of building a community around current and future Lifebuoy users. Like the balloons that Google wants to fly over parts of the country to bring Internet access to the rest of the country, many multinationals, with their 60,000-ft view of Indonesia from offices in Jakarta or Singapore, do not reach a large number of the population, especially in islands outside of Java and Bali.
For a country that is dominated by micro- and small-medium enterprises (MSMEs), access to technology for business purposes is still limited. Shopify-style cloud services for warungs (local shops) that allow products to be sold online have not caught on. Such services are hampered by a lack of credit cards, little to no trust in cloud services, few ways of taking payment online other than by direct deposit, and a logistics network that is under-developed despite (or because of) the vastness of the archipelago country. This means few small businesses can extend their reach outside of their immediate networks. Sites like Tokopedia and Indotrading make it easier for traders to sell their wares to other parts of the country (or the world), but the Chinese-style runaway success anticipated by many has not yet happened.
Local Habits Will Drive Tech Success
Business to consumer tech adoption in Indonesia is still at a nascent phase, dominated by ridesharing and e-commerce. For nearly everything else, much to the displeasure of some local players, Indonesians have taken to international applications to send messages, make phone calls, edit their photos and post them. What multinationals, even the ones whose apps are loved in Indonesia, fail to see is that Indonesians use their products in significantly different ways.
As Indonesian and international start-ups and companies fight for market share among the fourth largest middle class in the world, the challenges are not technical: they are regulatory, and customer-oriented in nature. User research is almost non-existent; and the only people who seem to be conducting focus groups are FMCG companies.
Indonesia's potential, as it stands in 2016, is not merely about market size. Jakarta or Singapore-built tech solutions may not travel well to Kalimantan and Sumatra. Tech is a new channel to reach the emerging middle classes of Indonesia, but not a solution on its own.
Depending on a company's size, vision, origin, nature of its products and services, technology can be an essential part of a business' arsenal, but it should not be the only one. For most companies, especially tech start-ups that want to sell to a large cross-section of Indonesians outside of the Jakarta middle classes, employ not just English-speaking employees and country heads, but also emphasize on building diversity in their ranks.
As with many other countries at a similar tech developmental stage, Indonesians are curious tech users but also unforgiving of mistakes, especially when applications don't deliver as promised. Tech therefore plays a role in customer service and retrieval, but there shouldn't be any expectations regarding the acceptability internationally made tools. For example, email and call centers are not a common way of getting help, but WhatsApp is. Most successful tech start-ups in the country have large WhatsApp group chats with more than a 100 customers per chat, their community managers interacting in friendly and chatty ways, to help solve customer transaction problems, even at 2 o'clock in the morning.
Companies that want to get a jumpstart in the Indonesian market had better start now, using cheaply available tech and be willing to course correct any strategy; nimble is the key word here. Keeping an open mind about how things work in Indonesia is important, rather than outsourcing and hoping for the best. It is not about the tech that is used, but what is done with it, that makes the difference. When all else fails, ask the customer.