Economy
The Brain as a Commodity: Migration of Labor in ASEAN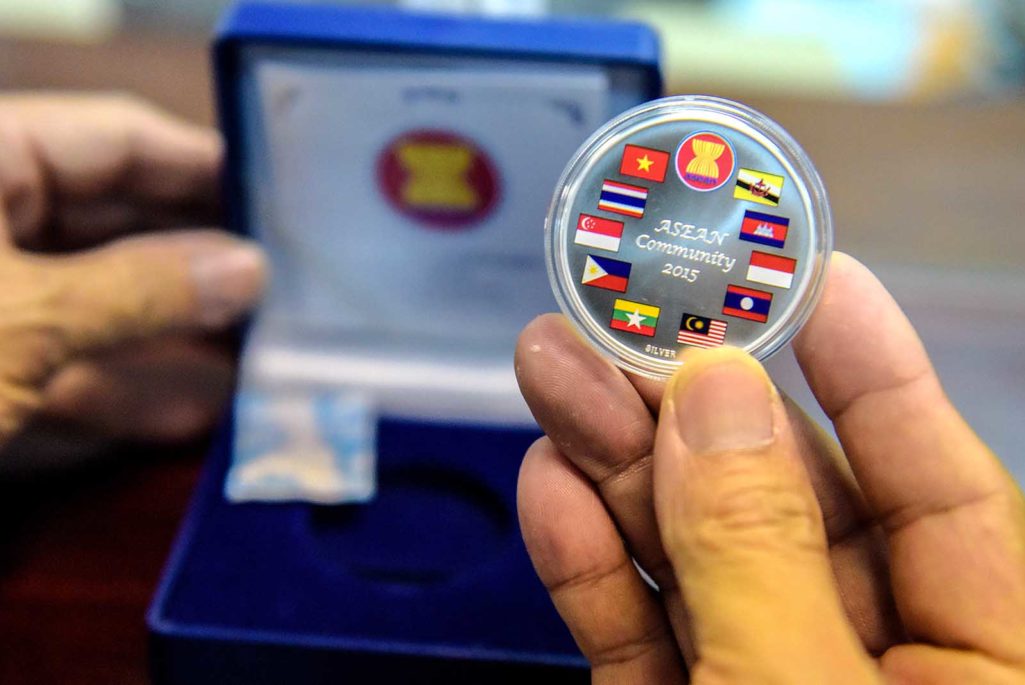 To enable greater intraregional "brain circulation," the 10 member states of the Association of Southeast Asian Nations (ASEAN) signed mutual recognition arrangements (MRAs) between 2005 and 2014 that make it easier for skilled labor to move across states in the region. These MRAs were signed for seven professions—accounting, architecture, dentistry, engineering, medicine, nursing and tourism.
While the MRAs present "unique opportunities for human capital development and brain circulation within Southeast Asia," the ensuing benefits depend on how the region responds to the challenges of "brain waste" and "brain drain," according to a recent report.
The Megatrends
Intraregional mobility trends are shaped by the changing economic dynamics of the region, particularly in the context of ASEAN member states' workforce requirements.
For instance, countries such as Brunei, Singapore and Thailand will soon be faced with an aging and declining labor force. Countries such as Cambodia, Laos and Indonesia, on the other hand, are expected to see their labor forces grow in the next two decades. The mismatch in the supply and demand of labor will encourage people of working age to seek employment in different parts of the region.
Second, levels of education have improved in the region, owing to heavy government investment in secondary and tertiary education. According to the report, between 1990 and 2011, for example, tertiary education enrollment in the ASEAN region increased by 233 percent to 15.3 million people. As such, there is a larger pool of skilled workers with vocational and/or college education who are willing to migrate to other countries for the right opportunities.  
Third, ASEAN is characterized by great disparity in economic opportunities among the member countries. While average monthly wage in Singapore is $3,694, in Malaysia the figure is $651, $391 in Thailand, $215 in the Philippines, and about $100 in Cambodia, Indonesia, Laos and Vietnam.
Brain Circulation within ASEAN
The number of people moving within the ASEAN region has grown significantly vis-à-vis migrants from outside of the region working in ASEAN. In 2015, intraregional migrants comprised almost 70 percent of all migrants in ASEAN, a substantial increase from 45 percent in 1990.
Migrant Population in ASEAN, by Region of Origin, Various Years
This surge in intraregional migration has been fueled by Cambodia, Indonesia, Laos, Malaysia and Myanmar. According to the report, in 2015, migrants from these five countries comprised 94 percent of all intraregional migrants in ASEAN. The targeted economies receiving most of the intraregional migrants were Thailand, Singapore and Malaysia.
According to the report, the regional demand for highly skilled labor is anticipated to grow by 41 percent between 2010 and 2025. This equates to an additional demand for 14 million highly skilled workers. In the light of such a forecast, attracting foreign talent to fill this demand has become a priority for governments, organizations and institutions.
There are, however, two pressing challenges that regional governments must focus on:
Brain waste. This refers to skills underutilization or people working in jobs for which they are overqualified. In developing countries, this can happen when the education system is not aligned with labor market demands, resulting in overqualified individuals working in roles in which they don't use all of the skills in their repertoire. According to the report, while this situation reflects poor policy outcomes, it is something that regional policymakers have not focused enough on.
Brain drain. This refers to the emigration of educated, qualified individuals to other regions. For example, the number of emigrants from ASEAN to OECD countries with tertiary qualifications increased from 1.7 million in 2000 to 2.8 million in 2010-11. This is a consequence of better jobs and support networks in the OECD countries.
Implications for Policymakers
MRAs are a promising way to make talent available across ASEAN, and more needs to be done for mobility of workers within the region. Systems need to be hassle-free, and regulatory frameworks need to be harmonized across member states to unearth the true potential of the ASEAN workforce.
It is worth noting that MRAs can be as much of an obstacle as they are a solution. While labor emigration results in inward remittances beneficial to labor-exporting countries, they do pose the potential risk of present and future brain drain from the developing country if individuals cannot find the right jobs at home.
Improved data collection at the regional level is essential to track skilled mobility and to counter the problems of brain drain and brain waste. The problems can be addressed at the national level, too, if ASEAN member states produce better data and involve different stakeholders such as employers, regulatory authorities, professional authorities, service providers and educational institutions in finding solutions.