Technology
The Changing Face of Insurance Distribution in Asia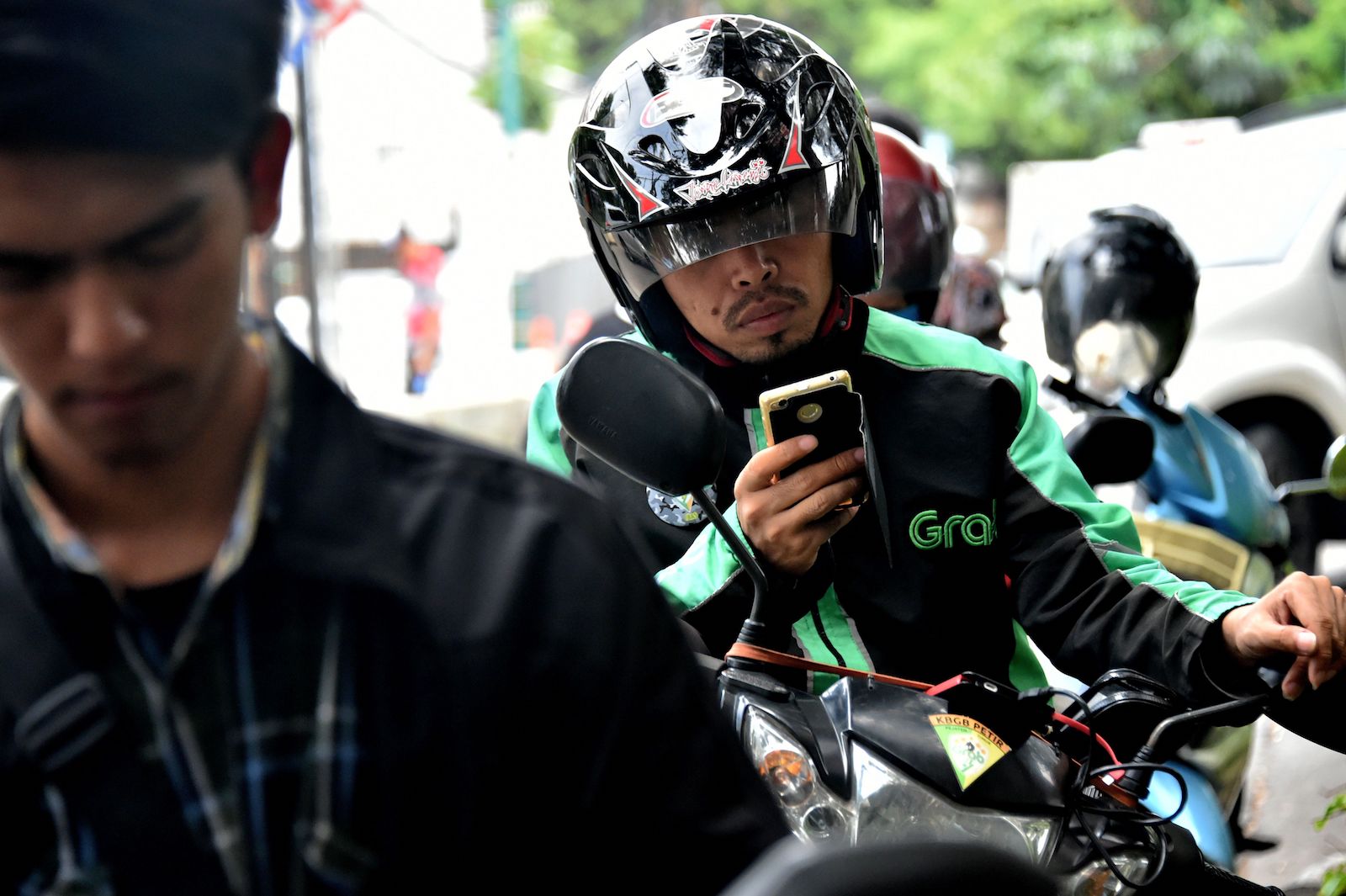 This is the first article in a weeklong series on insurtech. 
2019 will be a year to remember for the insurance industry in Southeast Asia. Already, the year has produced some remarkable news regarding the digitization of insurance distribution. The ride-hailing app Grab and the Chinese insurance giant Zhong An sent insurance observers into a frenzy in mid-January by announcing a joint venture to create an insurance marketplace for Southeast Asia. A ride hailing app selling insurance? At first glance, the pairing might seem odd, but a second look reveals the true potential of digital noninsurance consumer platforms entering the insurance industry. And Grab is by far not the only digital disrupter pushing into insurance.
Insurance is about to change in a big way, and here is how.
Emerging Digital Channels Are Rewriting the Textbook on Insurance Distribution
In the slipstream of the rising and much-hyped exponential technologies, such as artificial intelligence, robotics or the Internet of Things, a new way of distributing insurance through digital platforms and ecosystems is emerging. Across Southeast Asia a wide array of digital ecosystems is gaining market share, and their platforms are fast becoming the predominant distribution model for many goods and services.
On a global level, already today, seven out of the world's top 10 companies by market capitalization are platforms. In Southeast Asia, the Internet economy has grown at a CAGR of 32 percent for the past three years. Indonesia's Internet economy more than tripled in the same time from $8 billion to $27 billion. By 2025, the Southeast Asian Internet market is expected to hit $240 billion, up from $72 billion in 2018. The giant platforms—the GAFAA (Google, Apple, Facebook, Amazon, Alibaba)—are at the forefront of a paradigm shift from product-centric to customer-centric distribution models.
In China, the world's frontrunner in digital platform distribution, the tech giants—also known as techfins—have made landfall into insurance already. WeSure, the insurance arm of the Chinese multipurpose messaging, social media and payment app WeChat, has partnered with over 20 insurers and claims to have reached 20 million active monthly users on its first anniversary. Meanwhile, ride-hailing giant Didi Chuxing is rolling out its insurance services for both passengers and drivers who use its platform.
This new platform distribution dynamic can now be seen in Southeast Asia. In mid-2018, Indonesian e-commerce giant Tokopedia closed a funding round led by SoftBank Vision Fund and Alibaba Group Holding worth $1.1 billion to venture into new areas, such as air tickets and insurance. Go-Jek, together with fellow Indonesian tech unicorns Tokopedia and Traveloka, has invested millions in the insurtech startup PasarPolis. In Vietnam, Allianz just announced a joint venture with FPT Group, the country's largest IT company, to create an end-to-end integrated digital-first insurance company. And then there is, of course, Grab's joint venture with Zhong An, which is scheduled to start rolling out its insurance marketplace across the region by this summer.
The deep pockets and drive of these companies will likely lead to great disruption in the business of insurance distribution. This push form the outside will finally see a narrowing of the gap to e-commerce and digital banking, which has opened over the past 10 or more years due to the insurance industry's slower pace in adapting to the new digital world. As all these digital platforms are gearing up to become fully fledged super-apps, covering all aspects of personal finance and insurance, the race to become Southeast Asia's predominant insurance ecosystem is on.
But what does this mean for insurers, and how can they adapt?
The shift from the traditional value chain to the customer-centric platform model offers a great opportunity for insurers in Southeast Asia.
The Importance of Customer Centricity
Digital platforms' primary value proposition is customer centricity. Their digital nature makes them available to customers regardless of time and location. By leveraging customer data, they tailor their offerings to their customers' specific needs. Highly automatized processes guarantee that this tailoring is done instantaneously. Iterative feedback loops and agile technology allow for fast and seamless adaptation to new trends.
The collected customer data is then reused to sell a whole range of related services. The power of digital platforms lies in their lock-in and network effects. The more one customer buys from one platform provider, the more convenient it becomes to make the next purchase on the same platform. The more customers trust one platform provider, the less convenient it becomes to buy from alternative sources. Once one provider can cover a range of customer needs through one or multiple platforms, it can create an ecosystem where these self-reinforcing properties come into full swing. This allows ecosystems to combine high-frequency and typically lower-margin businesses with low-frequency and typically higher-margin businesses, such as insurance.
Platforms' digital- and often mobile-first approaches allow new technologies to be smoothly embraced and embedded, pleasing digital savvy e-commerce customers and offering them superior speed, thanks to a fast time-to-market for new products and instant purchase features.
In short, people, processes, policies and technology are brought together in multistakeholder interactions to enable customer value creation throughout an ecosystem. Interoperable infrastructure allows stakeholders to collaborate and transact at a global scale—and this in real time! This powerful combination of customers, data, technology and multiple producers makes digital platforms and their ecosystems superior to the traditional value chain-based distribution model, with customers interacting with individual producers in a limiting silo structure.
A Different Role for Insurers?
Due to its primary nature as a hedge, insurance follows and shares the faith of the underlying protected goods and services transaction. The shift from the traditional value chain to the customer-centric platform model offers a great opportunity for insurers in Southeast Asia, as these platforms already collect most information needed to insure the goods and services sold in the primary transaction.
The success of this business model is documented by the high-growth bancassurance models around the globe and particularly in emerging markets, with risk protection following consumer goods or property financing offered by banks. With this trend toward offering insurance at specific touch points on a digital platform, insurers will get closer to the customer than ever before. To benefit from these new customer insights, insurers need to adapt to the customer-centric distribution model of platforms. They need to change their data sourcing and underwriting models from the traditional collecting of structured data through underwriting specific questionnaires to tapping into less-structured data sources made accessible to them by digital platforms and their ecosystems.
The new reality for insurers in Southeast Asia and across much of Asia will be to become multiplatform producers of insurance products, integrating into and selling insurance through a number of platform partners. Some forward-looking insurers have gone beyond their insurance role already and started building their own ecosystems; however, only very few insurers have the size, brand strength and financial means to successfully pull off such a feat and effectively live the new insurers' dream.
*A follow-up piece to this will be published tomorrow, which will look at the challenges the platforms and insurers will face in the race to become Southeast Asia's dominant insurance platform.