Technology
The Mobile Internet Opportunity in Asia-Pacific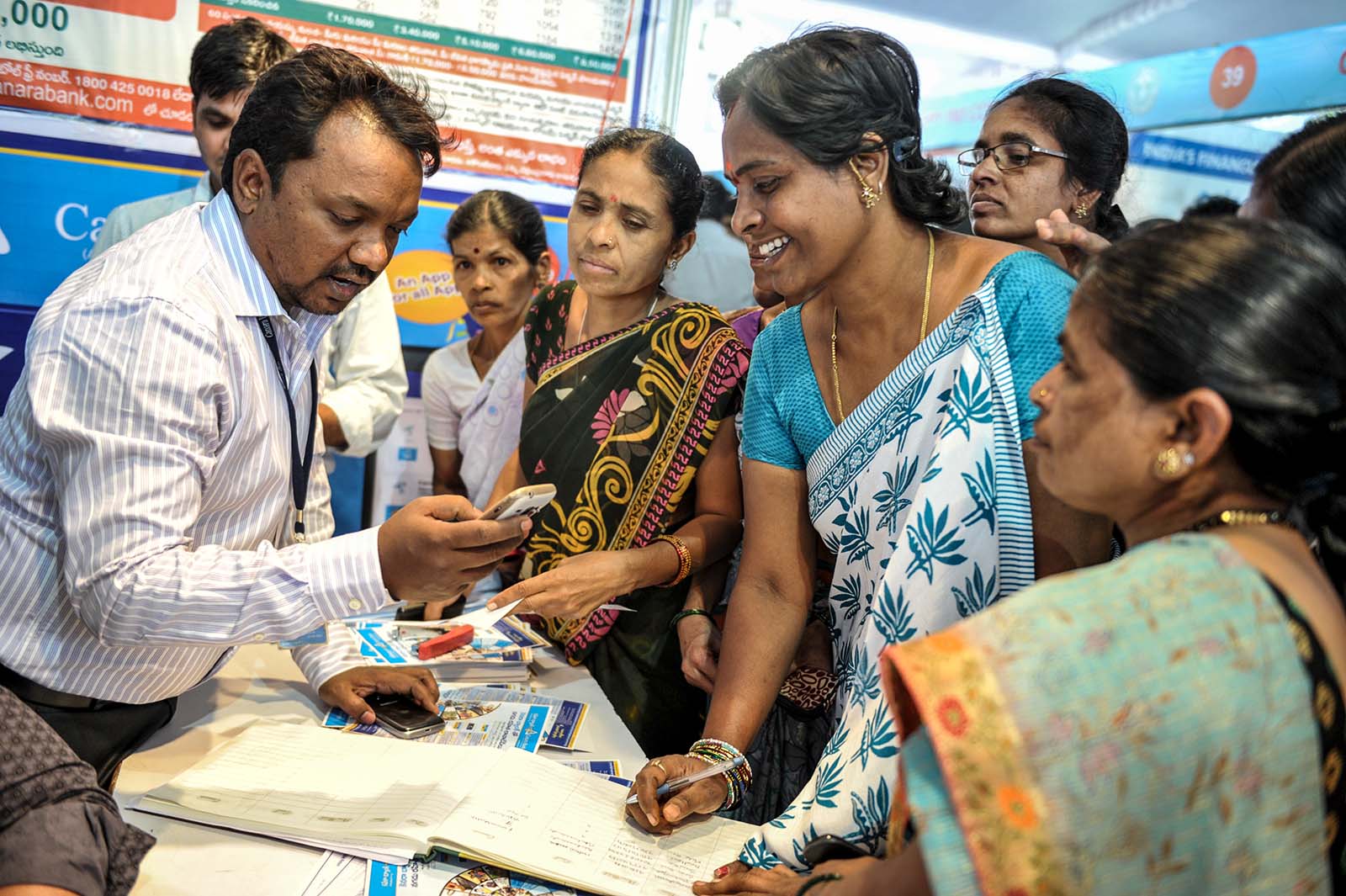 The digital divide in Asia-Pacific is widening and not showing any signs of narrowing. Mobile broadband penetration differences are extremely high between advanced and emerging economies in the region. According to a recent report, mobile broadband penetration in Asia-Pacific has doubled in the last five years, "reaching 50 percent of the population by the end of 2016, but [it] estimates that by 2020, only 63 percent of the population in Asia-Pacific will gain access to the mobile Internet." Singapore is the regional leader, while even Nepal is ahead of India.
Mobile Internet will continue to be the primary means of Internet access in the region, and it is suggested that an estimated 37 percent will remain unconnected by 2020.
Mobile broadband connections (% penetration)
Barriers to Mobile Internet Access
Although policymakers and development agencies maintain that the fundamental hindrance to mobile Internet adoption is network coverage, the ground reality is in stark contrast. Demand-side barriers need to be addressed; these include: affordability; awareness and digital skills; locally relevant content and services; and security, privacy and trust.
Interestingly, two billion people in Asia have access to mobile Internet but do not use the available services. On the affordability front, the price of data has mostly declined. However, with users consuming more data, Internet use has become expensive.
According to the report, 72 percent would rather use a free WiFi connection, while 68 percent mentioned that lower data costs would encourage higher mobile data use, and 77 percent felt that higher speeds would encourage them to use mobile data services.
While social media and messaging services contribute to the bulk of data use, video data has recorded the maximum use and by 2020, it is expected to reach over 70 percent in the region.
Delivery of Public Services Online and Their Implications
Governments across Asia-Pacific are using mobile applications to enable citizens to use public services. These include government and community services, knowledge resources for education and learning as well as labor market functions. Although it is an efficient medium to deliver services, a wide section of the population is overlooked simply because they do not have Internet access.
Women are more likely to be disadvantaged due to various economic, social and cultural barriers in the region. Consequently, they are less likely to have access to digital financial services. Yet another deterrent to effective data use is lack of knowledge. A large segment is unable to constructively use applications beyond Facebook and WhatsApp. The vast advantages of the Internet are being left unexplored.
Global trend in government's delivery of mobile apps & SMS services by sectors
Opportunities Available
Although the prevalent trend is of the Internet being used for social networking and entertainment purposes, the report states that those who go online using a mobile device have been found to record advanced and more varied Internet use. These include services related to government, employment, banking, education and trading. The Alliance for Affordable Internet, Asian Development Bank, GSMA and the World Economic Forum suggest:
Managing spectrum for mobile-based digital services
Reducing taxation for devices, SIM cards and mobile services
Incorporating mobile broadband adoption in universal service fund initiatives
Incorporating mobile Internet in digital literacy programs
Promoting the development and adoption of open standards and approaches for the interoperability of mobile devices, apps and platforms, as well as for the data collected and processed
Creating an open and level playing field to allow industry players to deliver innovative mobile services
It is necessary to overcome policy and regulatory challenges and influence organizations' behaviors to ensure that public interest is integrated into decision-making. Furthermore, creating "mobile friendly" websites is an attractive opportunity, considering that only 36 percent of Asian countries have such websites.