Society
The Multifaceted Moment: Global Vision for the Future of Work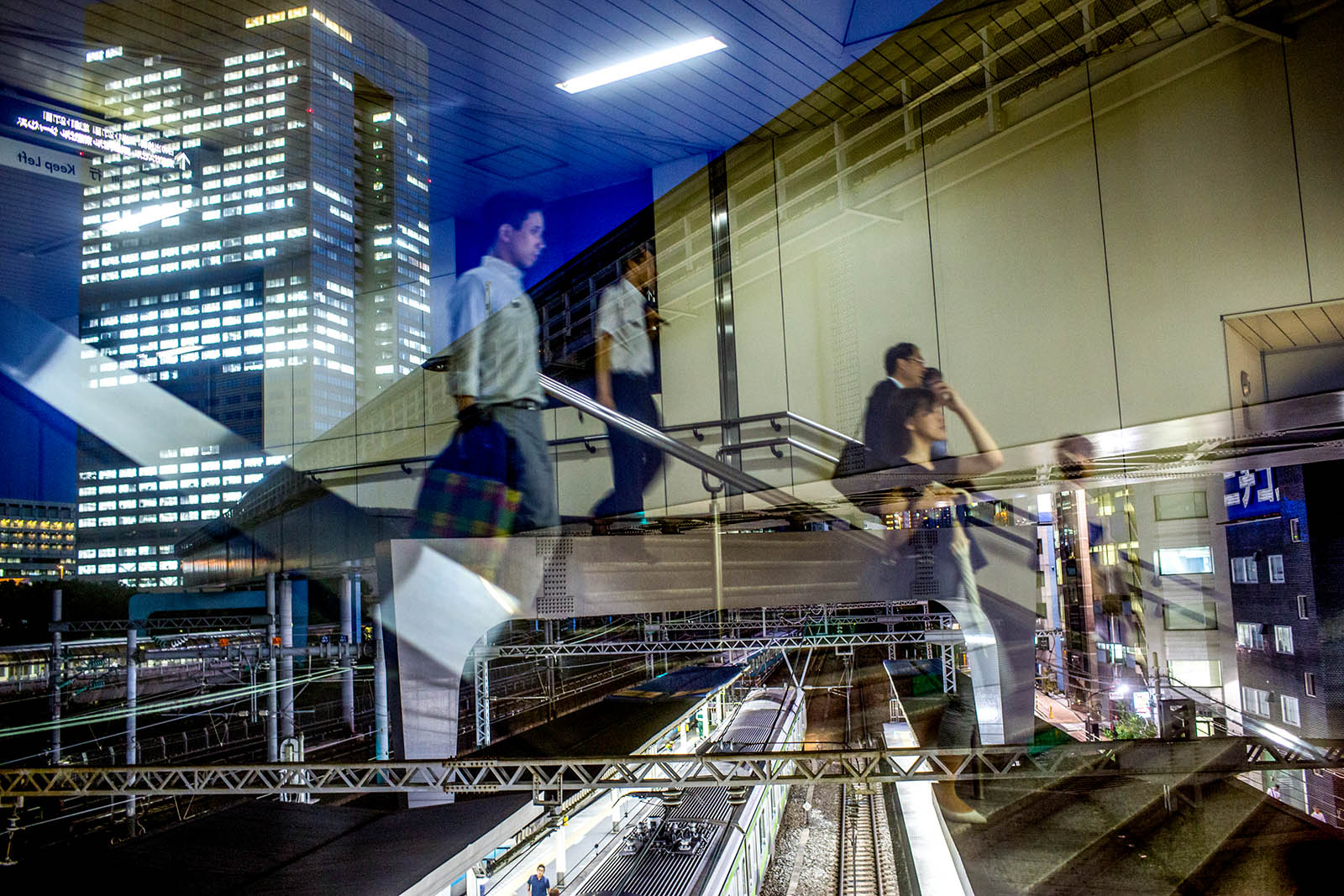 The future is ever-present at the World Economic Forum, as the annual meeting unfolds this week in Davos, Switzerland. The futuristic theme set in motion by WEF founder Klaus Schwab—of a Fourth Industrial Revolution driven by global technological change—is on all of our minds. This year, the dialogue at Davos is about globalization, the future of business, automation, advanced data and the urgency of reskilling workforces. Are we up to the challenge?
The New Type of Worker
Statistics swirl around our digitally networked world, none more striking than the WEF's prediction that artificial intelligence will create 58 million net new jobs in the next few years. One thing is certain, though: The future of work is about more than new kinds of jobs. It's about a new worker with a new global ethos and a more flexible lifestyle and income pattern, representing differences in generations, ethnicities, and perspectives. It's about bringing different viewpoints and needs to the workforce.
This multifaceted momentum reflects the work world we're racing toward. We're living longer, working longer, and retiring traditional notions of retirement.
We're blending full-time workers with the burgeoning "gig economy" of nontraditional contract workers, while organizations strive to recruit and develop more women and other minorities, more accurately reflecting the lives and voices of their customers. What have they all in common?  
Mercer's Global Talent Trends study tells us that this multifaceted world of individuals seeks work with purpose, caring deeply about the social impact of their organizations.
Public-Private Cooperation
Facing this tsunami of transformation is a tall task, but the spirit of Davos is to synthesize the global noise—the voices, viewpoints and vision of the government leaders, academic experts, corporate executives and individuals who must collaborate on solutions for the future. Optimistically, writes Klaus Schwab, "a new framework for global public-private cooperation has been taking shape. Public-private cooperation is about harnessing the private sector and open markets to drive economic growth for the public good, with environmental sustainability and social inclusiveness always in mind."
Mercer, its parent company MMC and sister companies Marsh, Oliver Wyman, and Guy Carpenter share a dedication to collaborative solutions, and Davos is always an important forum to showcase what can be done. This week at Davos, Mercer's emphasis on workforce transformation tracks the challenge of "Industry 4.0."
When Women Thrive
On one hand, Mercer's January 22 event celebrates the fifth anniversary of the When Women Thrive research launched at Davos. This groundbreaking work charted organizations' failure—and opportunity—to bring more women into the workforce and develop their potential for leadership, overcoming managerial bias in hiring and promoting and to focus on the differentiated health and financial security needs of women.
Settling for the status quo can never be an option for organizations that embrace the reality of workforce transformation.
Indeed, workforce security is the throughline of Mercer's Davos events. We'll explore it further in a January 23 session, focusing on the financial disruptions of the Fourth Industrial Revolution, as the demographics of living and working longer collide with the realities of a transformed workplace. The goal of the session is to emphasize opportunities and solutions rather than dwell on job displacement or disruption.  
Forward Thinking
Managing the workforce transformation of Industry 4.0 puts an emphasis on enabling effective workers through reskilling, shifting the traditional concept of work, and creating financial security in a future landscape that looks very different from the past. Much of the dialogue at Davos will explore the means of doing so. Globally, there has been a steady news drumbeat of collaboration and commitment to preparing present and future workers for jobs that are increasingly reliant on technology and data skill sets.
Several thought-provoking examples of forward-thinking, practical actions that Mercer sees through the work we've done around the globe stand out:
A global fast-food giant has crystalized the importance of ongoing education for all by allocating more than $150 million to a program

that

provides eligible U.S. employees an opportunity to earn a high school diploma, receive upfront college tuition assistance, and learn English as a second language.

A telecommunications leader is helping employees shape their own working lives by committing $1 billion to an initiative that offers employees access to an online portal that displays open positions, salary ranges, and the skills needed to succeed in those positions. Through this partnership with course providers, some 60,000 workers have used the program, which includes an online master's degree program at a world-class technology university.

Companies and governments are exploring how to support different patterns of work and living through innovative benefits. This ranges from recognizing that, as the baby boomer generation ages, parent-care responsibilities loom as much as child care challenges, to portable savings solutions that fit with a gig workforce that holds multiple and oft-changing jobs.

In India, global products and services firm Bosch's BRIDGE program helps meet growing demand for skilled work across industry sectors. It's a three-month program with a focus on employability and life skills for "dropout" youth from underprivileged backgrounds between the ages of 18 and 25, who are neither in school, in training nor employed.

A German automaker is trying to shift attitudes about the aging workforce of Germany's mature industrial economy. It has a workplace exhibition challenging stereotypes about aging, which has been viewed by 2,500 factory managers and has been opened to the public in Berlin. The company has also introduced demographic audits to promote cooperation between young and older employees. One result is a corporate video platform where older workers can post video tutorials to pass on expertise to the next generation.
Clearly, collaboration and commitment to meeting the challenge of our 4.0 work world is what unites the World Economic Forum meeting attendees. Settling for the status quo can never be an option for organizations—or their private/public partners—that embrace the reality of workforce transformation, the talents and needs of the new worker, and the fact that our longer lifetimes offer opportunity to keep thriving and inspiring each other.