Society
The Rules around Whistleblowing Are Changing. Are You Prepared?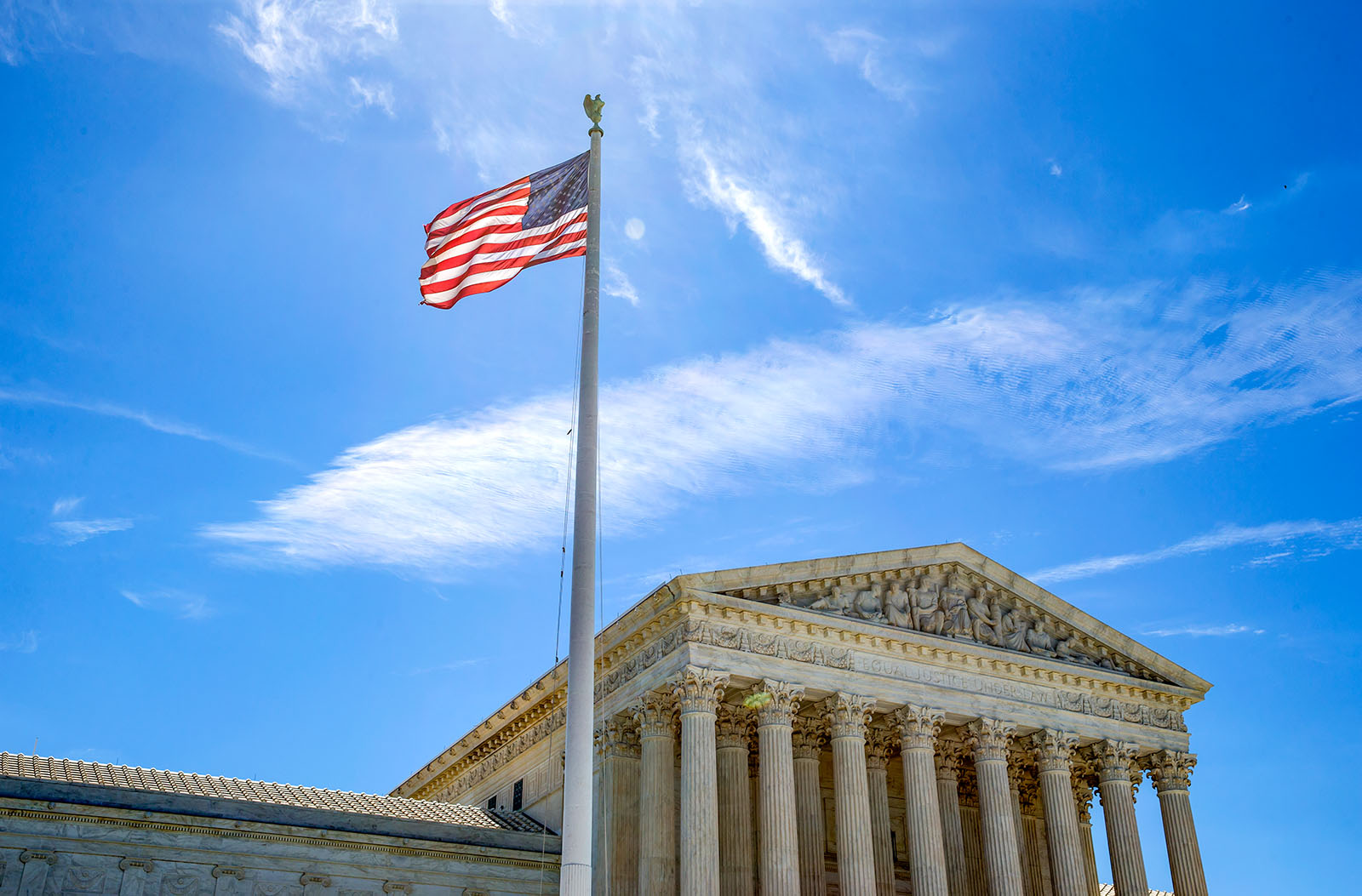 The United States Supreme Court recently narrowed legal protections for corporate whistleblowers at publicly traded companies. In a unanimous ruling in Digital Realty Trust, Inc. v. Somers, it found that only those individuals who report a securities law violation directly to the Securities and Exchange Commission (SEC) are protected by the anti-retaliation provision under the 2010 Dodd-Frank Wall Street Reform and Consumer Protection Act.
The court's decision, often viewed as a win for employers, is a reminder that companies must remain vigilant as dynamics in the professional sector shift.
Whistleblower Protections
Following the passage of the 2010 Dodd-Frank Wall Street Reform and Consumer Protection Act, the SEC implemented rules that enabled the agency to take legal action against employers who have retaliated against whistleblowers. The SEC also established a whistleblower bounty program in 2011 to incentivize whistleblowers to come forward.
To be eligible for an award, a whistleblower must voluntarily provide the SEC with original, timely, and credible information that leads to a successful enforcement action. Through federal lawsuits, whistleblowers can also seek double back pay (with interest), reinstatement, attorneys' fees, and reimbursement for certain litigation costs.
The whistleblower program is widely considered to be a success. Since its founding, the program has helped the SEC recover nearly $1.5 billion from wrongdoers, while paying out more than $275 million to at least 53 whistleblowers who provided information that led to successful enforcement actions. Earlier this year, the SEC announced its highest awards to date, with two whistleblowers sharing a nearly $50 million award and a third whistleblower receiving more than $33 million.
Now, the SEC is revisiting aspects of the program in light of the Digital Realty ruling.
Challenges for Employers
Internal whistleblowers are still entitled to protection under the anti-retaliation provision in the Sarbanes-Oxley Act of 2002, but it's not nearly as broad as Dodd-Frank's language, which includes a generous six-year limitations period, potential recovery of double back pay, and no administrative exhaustion requirement.
Having an effective internal reporting process is paramount. Companies should implement whistleblower hotlines and incentivize employees to actually use them.
Although the Digital Realty decision is generally considered to be a victory for companies, they should be prepared for possible unintended consequences, especially as the dynamics of whistleblowing change. For example:
There may be an increase in reports directly to the SEC so whistleblowers can avail themselves of Dodd-Frank's protection, particularly in light of proposed SEC rules that would give the agency the discretion to upwardly adjust an award up to $2 million (subject to the 30 percent statutory maximum).

There may be fewer opportunities for companies to remedy perceived violations before the SEC becomes involved, raising the prospect of a regulatory investigation or action or follow-on shareholder suits. According to the SEC Whistleblower Office's 2016 Annual Report to Congress, "approximately 80 percent [of whistleblower-award recipients] raised their concerns internally to their supervisors or compliance personnel" before going to the SEC. Directors, officers, and the companies they serve should prepare for more potential regulatory and shareholder actions and should consult with a skilled adviser regarding how these claims would be handled under their directors and officers (D&O) insurance program.

Retaliation claims based on internal reports are still viable under Sarbanes-Oxley, which could ultimately lead to claims under employment practices liability (EPL) policies. Retaliation can include dismissal and constructive discharge, as well as seemingly less drastic consequences, such as loss of career advancement opportunities or reassignment to a less desirable position.
Managing the Risk
Now, employers must be prepared to meet retaliation claims by whistleblowing employees, regardless of who the employee reports to first. In light of the Digital Realty ruling, employers should consider the following steps:
Promote internal reporting processes:

Particularly in the #MeToo era, having an effective internal reporting process is paramount. Companies should implement an effective whistleblower hotline and incentivize employees to actually use it, as internal reporting may provide a company with the opportunity to address and remedy the situation before it becomes unlawful or the company is required to self-report. 

First and foremost, companies must ensure employees are aware of the hotline, how it works, the ramifications of making a report, and the confidential nature of calls. Employees may avoid hotlines out of fear of retaliation, the perception that they do not have shared values with the company, or that the "tone at the top" does not promote ethical behavior.
Emphasize anti-retaliation provisions:

Employers should reiterate their stance on protecting whistleblowers from retaliation. Human resources and/or legal departments should monitor internal reports in order to eliminate—or at least mitigate—potential retaliation claims. 

A retaliation claim is not one you want to have to defend. For fiscal year 2017, retaliation was the most frequently filed charge with the Equal Employment Opportunity Commission (EEOC) (49 percent of all charges filed), followed by race and disability.  And the SEC has also taken strong steps toward protecting employees' rights to "blow the whistle," bringing enforcement actions against companies that use restrictive employment and severance agreements to prevent whistleblowers from providing information about possible securities violations.
Review insurance:

When even the best policies and procedures fail to prevent claims, EPL and D&O insurance can provide important backstops to protect the corporate balance sheet and, in the case of D&O, directors' and officers' personal assets. EPL insurance could provide coverage for retaliation, wrongful termination, discrimination, and other claims related to an employee's report of securities law violations. D&O insurance could respond in the event the SEC conducts an investigation or initiates an enforcement action against a company or in the event its insured persons or shareholders file suit. Both lines of coverage may intersect when directors and officers are individually named in claims stemming from the employment arena.
Rules Continue To Evolve
On June 28, 2018, the SEC voted to propose amendments to its whistleblower rules by expanding the types of resolutions covered by the program, giving the SEC discretion in modifying awards, eliminating potential double recovery, adjusting the claims review process, and barring individuals who submit false information or make repeated frivolous claims.
Whistleblower rules are also being looked at outside the U.S. as well. For example, the EU is considering regulations that would align protections across its 28 member states, some of which currently have no rules in place.
The effectiveness of whistleblower and anti-retaliation policies hinges on quality education and consistent implementation. As whistleblower rules are tested in the courts and regulations continue to change, employers must look beyond rote training to ensure their risk management strategy keeps pace.