Society
The Talent Management Muddle: Five Priorities to Overcome It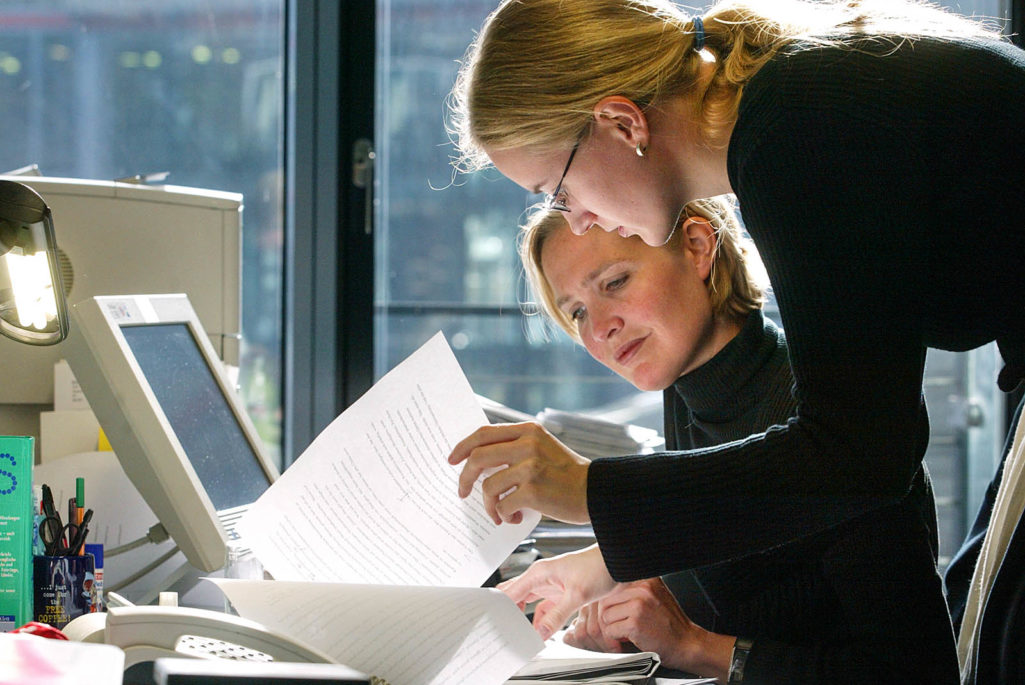 Global pressure to achieve business growth is radically redefining how talent is managed, developed and incentivized. A world of tightening labor markets and a more demanding employee population calls for increased sophistication in hiring.
Geopolitical headwinds, instability in Europe, slowing economies in Asia and looming job disruptions—due to automation, digitization and globalization—ensure that the future will not be a continuation of the past.
Talent remains a C-suite concern. Human resources is in the eye of the storm, amid evidence that a lack of employee development, outdated processes and discontent with the role of managers are driving high levels of workforce dissatisfaction. Future-proofed HR leadership must be a major part of the solution.
Eighty-five percent of organizations report that their talent management programs and policies need an overhaul, according to Mercer's 2016 Global Talent Trends Study, which takes into account the perspective of employers and employees on key workplace issues and priorities, based on the perspectives of more than 1,730 HR leaders and 4,500 employees in all industries across 17 countries. The report concludes that managing these changes requires support from leadership; however, only 4 percent of HR professionals report that their role is viewed as a strategic business partner within their organizations.
The study further finds that nine out of 10 organizations anticipate that the competition for talent will increase in 2016, and more than one-third expect this increase to be significant. Despite 70 percent of organizations reporting they are confident about filling critical roles with internal candidates, 28 percent of employees say they plan to leave in the next 12 months, even though they are satisfied with their current roles.
85 percent of organizations report that their talent management programs and policies need an overhaul.
The reasons for this discrepancy are clear enough. Employers are experiencing ever-growing competition for labor. At the same time, unemployment remains high in many countries around the world. The issue goes well beyond lack of available talent; it's a lack of the right talent where and when it is needed to drive competitive advantage and deliver business results. For talent that has analytic skills, inspirational leadership capability and a global mindset, demand continues to exceed the supply.
The fact is that employees today have more options than ever before. They are pressing for a new value proposition that combines greater career support with flexibility to manage their work and more opportunities to develop their skills. HR professionals are challenged to meet employees' demands and achieve a talent advantage, especially if HR leaders don't have a seat at the table, which is crucial if they are to remain a viable part of the talent ecosystem.
In today's global environment, successful talent strategies depend on an organization's ability to engage, inspire and retain employees of different genders, ages, races and backgrounds. According to Mercer's study, leveraging an increasingly diverse labor pool is the third most important workforce trend affecting business, followed by rising competition for talent from emerging economies and talent scarcity.
Significantly, the importance that organizations have placed on developing a diverse workforce has not translated into actions that are visible to many employees. While 73 percent of companies are working towards diverse leadership teams, only 54 percent of employees say their organization has effective programs in place to do so.
Bridging the gap between employee and employer views will require substantial changes from HR. These changes include improved operational capabilities around talent sourcing, enhanced tools and managerial capabilities to deliver a compelling career proposition, plus proficiency in workforce analytics for a data-driven approach to managing talent flows.
In tackling talent issues, employers need to make sure that their efforts to build the workplace of the future have a material impact on attraction and productivity. Mercer's study identified five priorities for organizations to address this year:
Build diverse talent pools: Expand the use of analytics to identify talent flow opportunities, rethink talent acquisition through innovative sourcing strategies and skill matching and build for tomorrow via experience-based development interventions focused on diverse population pools and emerging competencies.
Embrace the new work equation: Recognize "one size fits one" and build a growth culture that supports flexibility, development and autonomy.
Architect compelling careers: Design career frameworks to reconcile the succession needs of the organization with the expectations of the individual around career direction and velocity.
Simplify talent processes: Challenge existing talent management processes and technology to reduce duplication, simplify and optimize service delivery.
Redefine the value of HR: Reassess how the HR function delivers HR operations, strategic talent insights and the employee experience; commit to investing in HR capability building and establish the vital role of managers and executives in promoting a talent-driven environment and sponsoring change.
While these priorities are consistent across organizations and regions, they are viewed differently by employees and employers. For example, employees in North America are most likely to say that they have the resources they need to be more productive; 73 percent report that they have the right tools and technology, and 69 percent report that they have creative training available. Additionally, 58 percent of organizations in North America plan to make changes to their performance management programs, with nearly 30 percent planning to eliminate ratings in 2016, compared to 22 percent globally. Interestingly, two-thirds of employees value performance ratings because they help them understand where they stand in the organization and how to improve.
Additionally, half of employees surveyed in France say they do not receive performance ratings, while one third in Sweden, Mexico and the UK also say they do not. European organizations are the least focused on improving goal calibration, says the Mercer report, while four out of five organizations in Asia intend to improve it this year. Organizations in Brazil and India express the greatest confidence in identifying critical roles and job families—and filling those critical roles internally.
Organizations have invested heavily in HR technology in the past few years, which has enabled HR to focus on playing a more strategic role. Now it's time to upskill HR to provide that value to the business, especially in areas such as predictive analytics and design thinking. As organizations are faced with a global, diverse workforce in a period of rising skills shortage, they are being forced to rethink their talent infrastructure.
If anything, the Mercer study shows that the workforce of today may be the most career-orientated of any in the modern era—and this is forcing a new level of transparency between employers and employees. Successful companies will navigate these changes by not only challenging how work has been done in the past, but by actively considering how it could, and should, be done tomorrow.