Society
The US Is Slipping Behind Europe in Corporate Diversity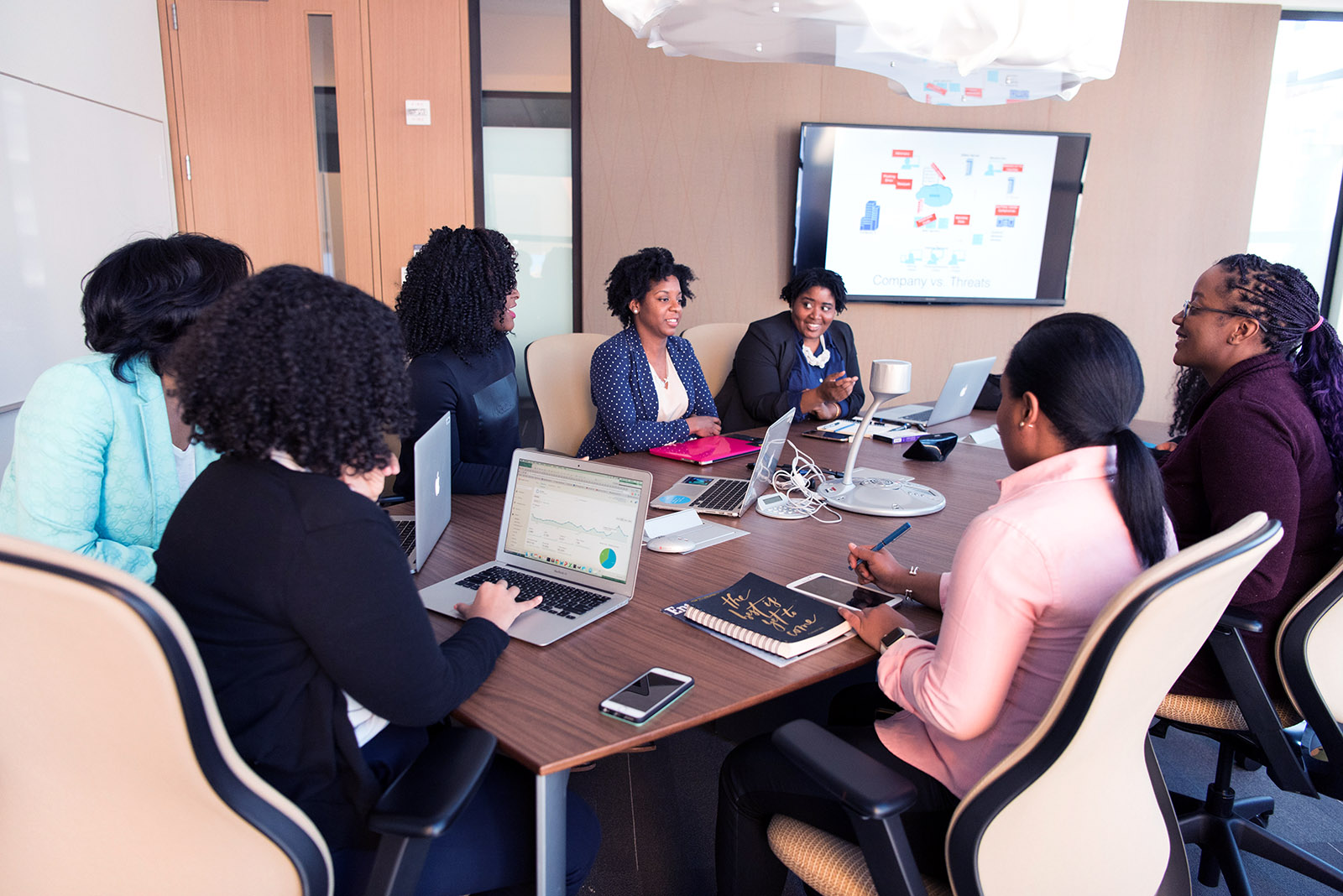 The Black Lives Matter movement has revealed a clear gap between the United States and Europe in corporate disclosures on diversity and inclusion. Analysis by Datamaran has revealed what Datamaran CEO Marjella Lecourt-Alma called a "red flag" for investors: "When we see a lack of transparency on important issues like diversity and inclusion, which should have a place in the boardroom, we have to question the company's governance and culture."
Corporate disclosures on diversity depend on having the right internal controls and processes in place — and the U.S. is clearly lagging behind. Datamaran analyzed corporate reporting data using a natural language processing algorithm to visualize and quantify the emphasis companies are putting on this issue.
Following the Rules — a Missed Opportunity
One of the contributing factors to the U.S. lag is regulation. Regulation isn't ticking up in the U.S. the way it is in Europe. In fact, today, European companies are subject to roughly double the number of regulations facing U.S. companies, as Datamaran insights show. 
Take filing regulations, for example. Annual reports and financial filings give a good indication of what's material to a company, as the topics disclosed there are important enough to have reached strategic level. In the U.S., the Securities & Exchange Commission (SEC) requires companies to disclose the policies they have in place to promote diversity, as well as their directors' "self-identified" racial, ethnic and gender profiles.
While there have been calls for the SEC to take a "comply or explain" approach to regulating diversity, which would involve companies disclosing policies they have or explaining their lack of transparency, the current rules are not particularly stringent, and as a result, emphasis on this issue in annual reports is at a low level.
Meanwhile, in Europe, the Non-Financial Reporting Directive — which does operate a "comply or explain" system — appears to be having a positive effect on transparency around diversity and inclusion. Since it was rolled out to all European Union member states in 2018, disclosure on diversity and inclusion in the region has increased to a high level.
When it comes to corporate disclosure, more European regulations incorporate diversity and inclusion as a mandatory field. Looking at voluntary initiatives reveals an even bigger push in Europe — an additional signal of how this issue is becoming institutionalized. While we also see signs of regulatory uptake in the U.S., this is much slower. 
The Courtroom of Public Opinion
Regulation is evolving, and companies have a choice to make: Do they hold back and wait to be pushed by mandatory reporting measures, or do they open the doors to voluntary ones, pulling the field as leaders? 
In the U.S., we've yet to see an industry taking the lead, though some are showing improvements. When we look at sector reporting on diversity and inclusion, there is a low level of emphasis across the board, notably in male-dominated industries such as oil and gas and utilities.
As investors look more closely for double standards on diversity and inclusion, companies will need to start investing more capital, time and resources into strengthening their governance processes. As Manju Seal, head of sustainable finance at BMO reiterated, companies that fail to incorporate environmental, social and governance (ESG) issues into their overall business strategy risk their ability to access capital markets easily.
Combine this with fast-changing social contexts and real-time social media platforms with a global reach, and it's a perfect storm for companies under pressure to not only report more openly on issues like diversity and inclusion, but also ensure that sufficient internal controls and processes are in place. A story without a backbone will never last.
According to Dr. Jutta Kissel, sustainability manager at BASF SE, "Things change much faster than ever before due to media digitization and the rise of social media. Individuals and their opinions have become more influential in the development of certain non-financial topics. This can have a much more profound impact on corporate reputation."
Subjective Judgements Are Not Enough
Keeping your finger on the pulse — not just of today's regulation, but of the signs that point to its future direction — is essential, and provides real financial opportunities.  
This is where stakeholder listening and engagement comes in. Too often, this business-critical process relies on outdated approaches — manual research, limited surveys and ad-hoc discussions — that ultimately lead to subjective judgments. These subjective judgments are not enough and need to be supplemented by solid data. "With a data-driven approach," said Simon Braaksma, senior director of reporting at Philips, "we have incorporated a wider range of data and stakeholders than before and managed to get an evidence-based perspective into regulatory, strategic and reputational risks and opportunities." 
Tjeerd Krumpelman, head of business advisory, reporting and stakeholder engagement at ABN AMRO, echoed this sentiment: "Having a holistic approach to capturing all unfolding issues is tremendously important for getting your [risk and opportunity] analysis right. It also means that the issues identified could have more significance for the company's strategy overall."
The World Is Watching
"There's clearly a need for more transparency and action around diversity and inclusion in the corporate world," Lecourt-Alma said, "and one of the first steps is for every company to look around. What are peers and competitors doing? What are stakeholders, including policy makers and regulators, saying? What are investors demanding? What issues are important in the wider world? With robust data underpinning this emerging story, companies can begin to build a better strategy — one that elevates the issue to a strategic position in the boardroom, where it belongs." 
Which companies will take the lead? Only time will tell, but the world is certainly watching.