In Practice
Think You're Meeting Your Employees' Mental Health Needs? You May Not Be.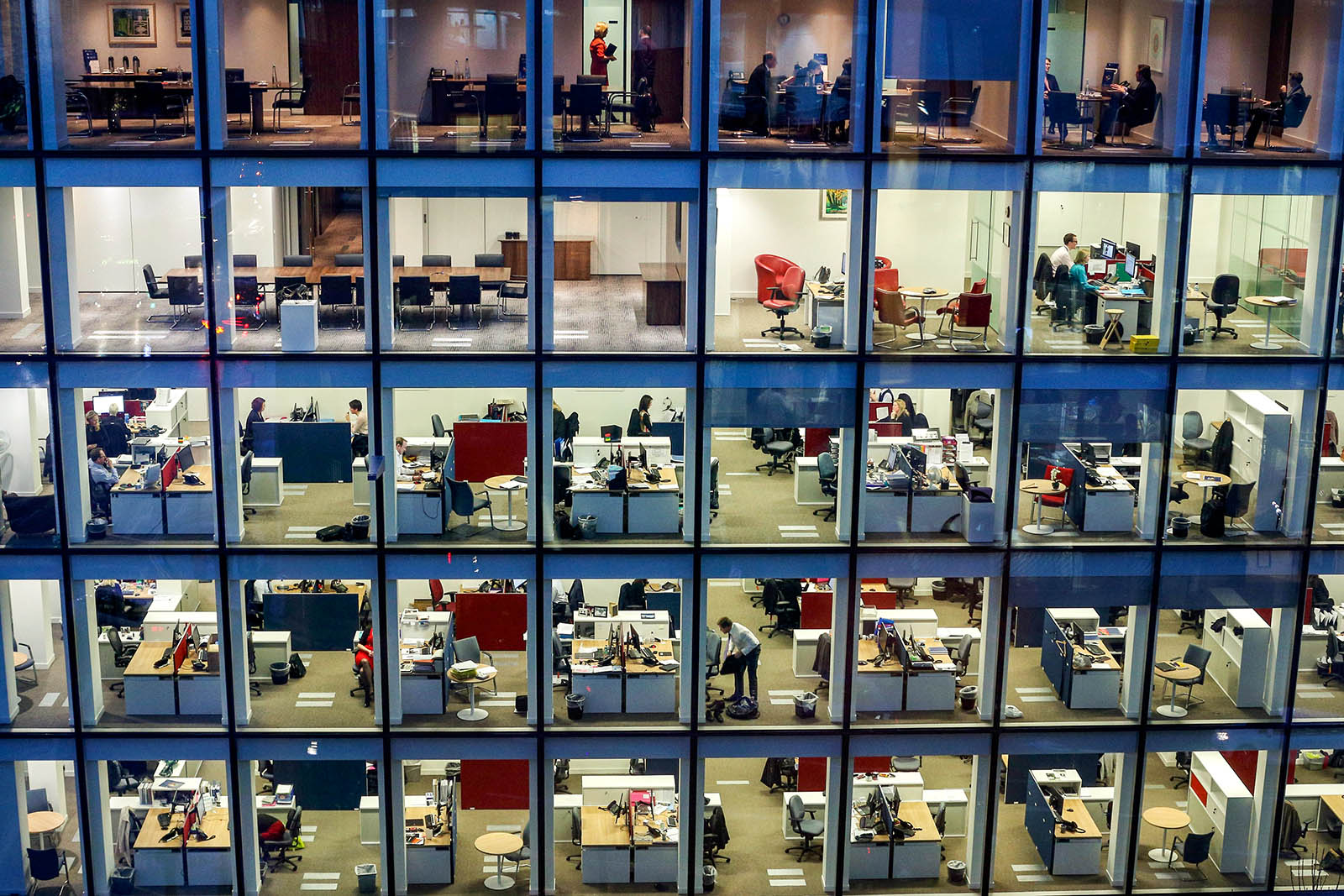 The most sobering fact to emerge from the latest Mental Health at Work Survey, led by Business in the Community in partnership with Mercer, is the worrying disconnect between how well organizations think they're looking after their people and how well they actually are.
According to the study, 58 percent of CEOs and managing directors believe that they are supporting their staff's mental health needs; only 42 percent of non-managers agree. Most worryingly of all, just 16 percent of employees felt able to disclose a mental health issue to their manager, not least because 11 percent of those who did so were subjected to dismissal, disciplinary procedures or demotion.
An Epidemic On the Rise
The result is that the prevalence of mental health issues in the workplace continues to rise. Nearly two-thirds of employees (61 percent) say they've experienced a work-related mental health issue in the last year, and one in three (33 percent) has been formally diagnosed with a mental health condition.
By any standard, this is an epidemic and must be treated as such. Half-hearted attempts to address the workplace issues that may be contributing to employees' poor mental health are no longer enough.
Instead, we need to urgently identify and collectively address these issues in the workplace that may factor into employees' mental well-being, in much the same way that tuberculosis, a lung disease responsible for ending the lives of one in four people in Victorian Britain, was addressed: not through treatment of the sick alone, but by eliminating the factors allowing the disease to thrive.
Factors such as poor housing and nutrition, which are so significant that, when left unchecked, caused parts of London to experience higher rates of tuberculosis than Iraq or Rwanda.
Fear of Losing a Job
When it comes to the factors driving the mental health epidemic, this report's data highlights the extent to which uncertainty regarding job and financial security is contributing to the prevalence of mental health issues in the UK.
One in eight people (12 percent) are worried that they could lose their job, with stress and anxiety linked to financial uncertainty causing three-fifths of people to experience negative mental health symptoms, such as loss of sleep, lack of concentration and fatigue.
The impact of the inability of business to stem the mental health crisis is that the ability of people to attend and perform at work is being severely undermined. This is contributing to the worst decade of productivity growth in the UK for two centuries at a time when it's never been more important for the UK to increase its ability to compete on a global scale.
Focus on the Environment
Interestingly, there is a solution to both the growing mental health epidemic and the continued hesitance of people to share when they're struggling. The solution involves taking a step back from putting such an explicit focus on mental health issues, in favor of talking about some of the underlying issues that may contribute to the mental health epidemic.
Employers must resist investing in disjointed tactical well-being initiatives, which have been proven year-on-year to have little or no effect.
That's because the flip side of these issues, our dimensions of well-being—which include things like how financially secure we feel, our willingness to talk openly about our emotions and how much positive interaction we experience with others—is directly linked to both our physical and emotional well-being.
Encourage Well-Being
At present, most well-being initiatives mean waiting until the individual has become noticeably sick, with a physical or mental health issue, before taking effect. But by encouraging people to look at their financial health and other dimensions of well-being before they start to adversely affect them, managers can help to prevent some physical and emotional issues from developing further down the line.
Even if an individual doesn't have any physical or mental health issues and may consider themselves to be healthy, by encouraging them to look at their financial health, you can help them to identify and prevent future financial problems, which can have ripple effects on mental well-being.
The Danger of Toxic Workplaces
Employers also need to look more closely at the extent to which unhealthy working practices are contributing to the problem. This is especially so, given that this year's data reveals that even though the vast majority of managers (85 percent) recognize that they have an effect on the mental health of the people they manage, a similar number (64 percent) say they've had to put the interests of their organization above staff well-being. In fact, nearly seven out of 10 managers (68 percent) say there are barriers to supporting the mental health of individuals on their teams.
This means that, instead of enabling people to work in ways that allow them to thrive—with reasonable demands being placed upon them, control over their workload and supportive management in place—unhealthy working conditions are being allowed to fester. These conditions also allow toxic blame cultures, bullying and sexual harassment to go unaddressed.
So long as this continues, no well-being initiative will have any great or lasting effect. There is a saying that when a flower doesn't bloom, you need to fix the environment, not the flower.
Employers who want to help must start putting in place proper processes for measuring the impact of factors such as toxic blame cultures, sleep issues, loneliness and financial insecurity on employee well-being, customer satisfaction, attendance, productivity and overall business performance.
Strategic mental health pathways must be created and used to destigmatize people's experience of recovering from and managing mental health issues, in much the same way that physical assessments and workplace adjustments have provided support for people's experience of, and willingness to seek help with, musculoskeletal issues.
Finding the Right Pathways
Most important of all, employers must resist investing in disjointed tactical well-being initiatives, which have been proven year-on-year to be having little or no effect. What use is a one-off mindfulness seminar to someone who can no longer attend work because they've developed a crippling anxiety disorder?
Instead, if this year's research teaches us anything, it's that a comprehensive and persistent strategic approach is now needed. Employers urgently need to understand the underlying factors in the workplace undermining the mental health of their people and educate managers on how to guide people in need of support toward appropriate resources at the earliest opportunity possible.
Only by addressing the root causes in the workplace that contribute to the mental health epidemic, instead of continuing to paper over the cracks, can we hope to reduce the risks this epidemic now poses to the health of the workforce and our economy.