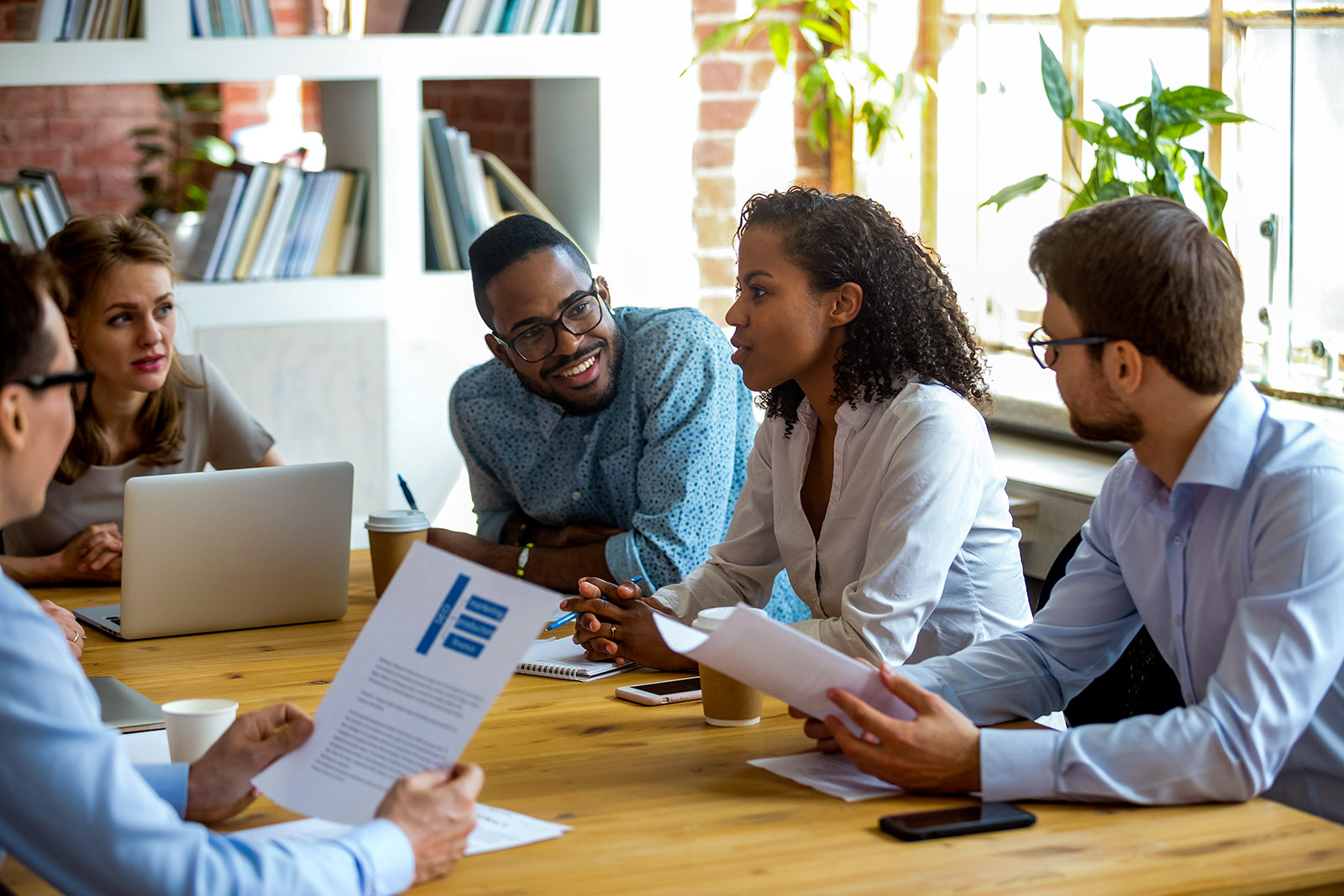 Workplaces that force people to hide parts of themselves aren't just less inclusive — they're unproductive and unhealthy. In honor of World Mental Health Day on October 10th, we're focusing on the "minority stress" — the stress we experience when we feel like we have to hide parts of who we are — that workers have experienced in the U.K.
The Mental Health at Work 2019 Report, from Mercer Marsh Benefits and Business in the Community, reveals that almost a third (30%) of black, Asian or other ethnic minority employees report having had negative experiences at work due to their ethnicity, and 79% of LGBT+ employees have experienced a mental health problem where work was a cause or factor.
Young People Especially Affected
Young people were found to be disproportionately affected by loneliness, with nearly half (48%) of 18- to 29-year-olds saying they feel isolated, compared to one in three workers in general. And women are more affected by financial worries than men, due to discrimination that often takes the form of gender pay gaps and inflexible working schedules.
This is deeply concerning because "psychological safety" — the ability to be yourself and express your views without fear of judgement, recrimination or ridicule — not only makes us more cheerful, content and collaborative in the office, but it also makes us more productive.
That's because, when we're free from worrying about possible repercussions of what other people think of us, we spend less energy and time being stressed and have more brain space for creative thinking and problem-solving. So much so that a major study by Google into what was making some teams more effective than others found that teams with high psychological safety exceeded their targets by 17%, on average, while those with low psychological safety missed their targets by 19%, on average. There are compelling reasons to tackle minority stress — here are three:
1. Better Business Results
Many businesses aren't reaping the full value of their diversity and inclusion initiatives, because they often stop short of genuine inclusivity by focusing on broad categories of race, gender, age, disability and religion. But people are just as worried about revealing their social background, child care or eldercare responsibilities, or health concerns, such as menopause or mental illness.
Organizations that ensure all employees feel fully welcome will be better positioned to reduce the prevalence of mental health issues interfering with work.
By shifting the focus to taking a "whole person" approach by creating psychologically safe workplaces, employers have a much greater chance of ensuring everyone feels safe bringing their whole self to work, without having to hide any part of their identity, thoughts or background for fear of negative consequences.
2. Reduced Health Issues
Research into Why Diversity in Well-Being Matters shows that employees are also being made to feel embarrassed or ashamed of their health. Menopausal employees feel at risk of ridicule and gendered ageism, while the one in four people managing a mental health issue feel more discriminated against due to this than seven other diversity indicators, including race, age, gender and religion.
Organizations that ensure all employees feel fully welcome will be better placed to reduce the prevalence of mental health issues interfering with work.
3. Increased Management Capability
Inclusive workplaces have managers and leaders who can see the whole person in front of them and set the example of not embarrassing, rejecting or punishing anyone for their differences or for speaking up.
Not only does this go a long way to reducing health problems, it also makes employees feel safe opening up about other workplace issues, ensuring mistakes get flagged as quickly as possible, keeping blame culture at bay and making sure employees feel good about sharing their ideas and supporting each other.
In this sense, tackling minority stress doesn't just help individuals and the business to thrive, it also enables managers to create cohesive teams that are much more effective due to their ability to learn from one another.