Economy
Tomorrow's Airlines: In Crisis or Ready for Take-off?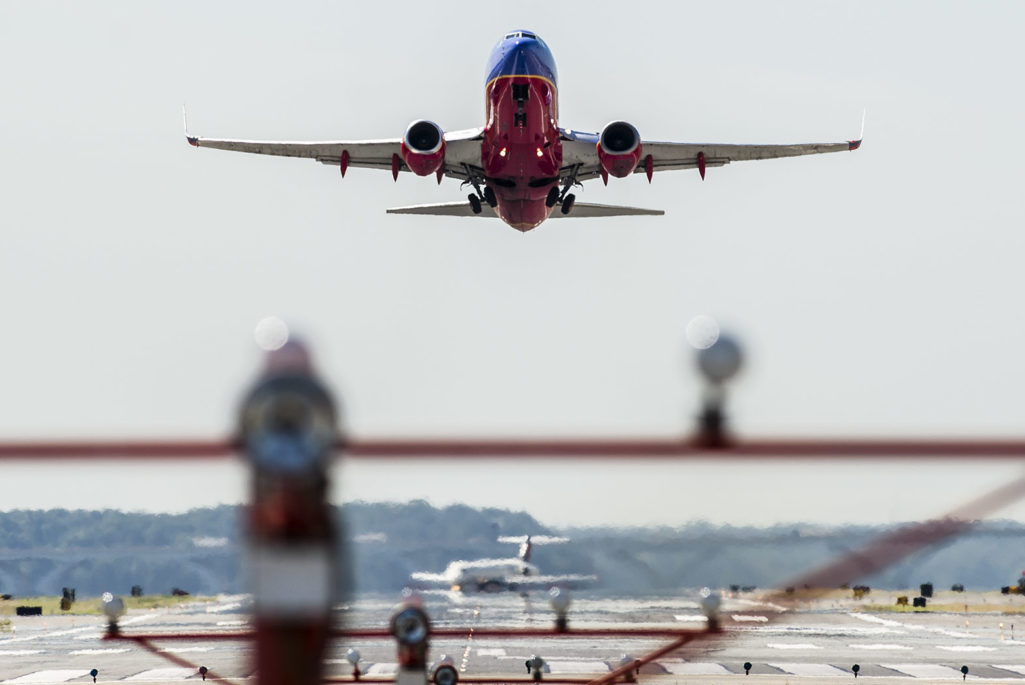 Notwithstanding favorable growth predictions, the global airline industry operates in a complex and ever-changing environment, one with the potential to be adversely affected by a wide variety of unexpected regulatory changes and external events, such as security fears, natural catastrophes and infectious disease. The resilience of air travel to bounce back from these shocks is a reflection of global and sometimes regional economic conditions.
Although the aviation industry continues to grow rapidly, consistent and healthy profitability is often difficult to achieve due to operating models constantly having to adapt to change. Low-cost commercial airlines have performed best in recent years, and now control some 25 percent of the global market, with continuous expansion into emerging markets. Profit margins, however, remain constrained to less than 3 percent overall.
Given this unpredictable and volatile business environment, the way that commercial airlines react to these growth trends will determine their performance over the coming years.
Can the Growing Demand Be Met?
Between now and 2035, to meet the growing demand in air traffic, Boeing predicts that there will be a need for 617,000 commercial airline pilots.
To put the scale of this into perspective, there are currently only around 130,000 commercial pilots in the world. Today, 76 percent of airlines are saying they will hire more pilots by 2017.
If we look at a specific region like the U.S., airlines are facing what threatens to be their most serious pilot shortage since the 1960s, with annual demand being predicted to outstrip supply in the near future.
In fact, the issue is already causing problems among smaller regional airlines. For example, Republic Airways, which operates for Delta, United Express and American Eagle, recently filed for bankruptcy, which it in part blamed on a lack of pilots. Other U.S. domestic airlines are also cutting routes due to pilot shortages. The problem looks set to continue and eventually spread to the bigger operators that may also be forced to terminate routes and flights.
The problem isn't just in the U.S., however; the high demand for pilots is a global trend. In particular, the Asia Pacific region has the largest projected increase in pilot demand, with 248,000 new pilots thought to be required by 2034 to sustain growth. Europe will require 104,000, the Middle East 58,000 and Latin America 51,000.
Current Supply of Pilots is Decreasing
With globalization, demand for commercial flights is increasing so rapidly that it is now beginning to outweigh the resources available to deal with the growth. Across the globe, various plans are being put in place to try to facilitate and cope with this need.
Many major airlines are increasing the number of flights scheduled and the size of their airline fleets. The key concern for the aviation industry is whether there are enough pilots available to feed this capacity. While the demand for pilots is increasing, the number of available pilots is decreasing for several reasons:
An aging population. Considering that the average age of U.S. commercial airline pilots is 50, a significant number will soon be retiring around the same time as demand is set to increase.
Decreased military flight training, high civilian instruction costs and an increase in mandated hours. The combined effects of decreased military flight training, high civilian instruction costs and an increase in mandated hours for airline pilots in certain countries have made being an airline pilot more restrictive and less attractive.
Greater pressure on wages, particularly for regional and low-cost airlines. Consolidation among the larger commercial airlines has also given them more negotiating power over the regional and low-cost airlines, making it harder for these smaller airlines to raise wages. As a result, commercial airlines are now in much greater competition with other industries in terms of career opportunities, pay and benefits.
Competing for Talent: How the Right Employee Benefits Can Help
Due to the increasing demand for pilots and a growing lack of suitable candidates, airlines need to develop strategies to ensure they attract and retain the right crew.
Conducting pay reviews is perhaps the most obvious method of attracting and retaining pilots. Given that the cost of flight training is considered to be a deterrent for young talent, potential employees are more likely to be attracted to airlines that offer generous packages covering these costs.
Airlines could also seek to improve working conditions, taking steps to ensure that the corporate culture promotes a better work-life balance for employees. For example, longer rest periods, more regular schedules and revisions in the number of hours that pilots are required to fly annually could all have positive effects.
Another way airlines can set themselves apart from the competition is to provide an enhanced employee benefits package. Given the unique challenges faced by pilots, most airlines recognize that they need to provide specialized aviation employee benefits coverage, as opposed to some of the more generic employee benefits packages available. Such niche coverage typically falls into four key areas: personal accident, term life, emergency medical expense and loss of license.
Company Positioning in a Candidate-led Market
The aviation industry is coming under increasing pressure to match the growing demand for pilots with enough supply. As this race for the best talent intensifies, airlines will be forced to fundamentally rethink their people strategies.
Given that they operate within an often harsh and volatile economic environment, airlines will need to explore a variety of creative approaches beyond simply raising salaries to attract and retain crew. Certainly one approach is to put in place an aviation employee benefits program that distinguishes an airline from its competitors.