Environment
U.S./Canada Winter Storms Rank as Costliest Natural Disaster of First Half 2015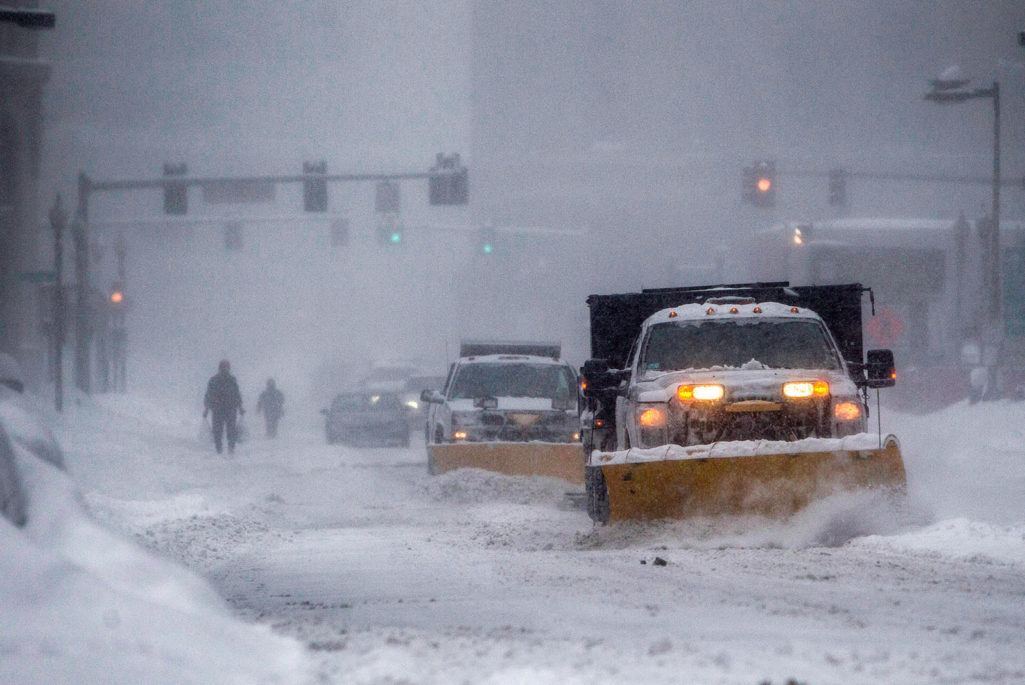 Editor's Note: This is the second article in BRINK's special series on extreme weather.
The exceptionally cold and snowy winter storms that plagued the northeastern U.S. and Canada in February were the costliest global natural catastrophes for the insurance industry through the first six months of the year, according to Munich Reinsurance.
The insured loss from those storms was $1.8 billion, with total losses amounting to $2.4 billion.
"The fact that, once again, tens of thousands of people were temporarily left without electricity shows that the U.S. simply must invest in stronger, more weather resilient, infrastructure," said Tony Kuczinski, president and CEO of Munich Reinsurance America Inc., in a statement.
The U.S. is experiencing moderate to strong El Nino conditions that result in severe thunderstorms with tornadoes happening more often in the southern U.S., according to Peter Hoeppe, head of Geo Risks Research at Munich Re. In addition, strong tropical cyclones in the Pacific occur more frequently with these conditions, whereas the development of hurricanes in the North Atlantic tends to diminish, Hoeppe noted.
"So the trends for 2015, with a large number of severe weather events in the south of the U.S. and little hurricane activity in the North Atlantic so far, could therefore be expected," Hoeppe said. "Likewise, the severity of the heat waves in India and Pakistan were probably partially influenced by the El Nino conditions."
Although the National Weather Service has predicted a mild hurricane season in the U.S., Hoeppe warned against becoming complacent, noting that Hurricane Andrew struck in 1992 during what had been a very quiet hurricane season, yet it was one of the costliest on record.
Rounding out the natural catastrophes for the first half of 2015 are the earthquakes in Nepal and the heat waves that devastated India and Pakistan. More than 12,000 people perished in those events alone.
Meanwhile, the costliest natural catastrophe in Europe was the winter storm Niklas in March and April that resulted in total losses of $1.4 billion, of which about $1 billion was insured.