In Practice
Unprecedented Flexibility Is Needed for Business to Meet the New Reality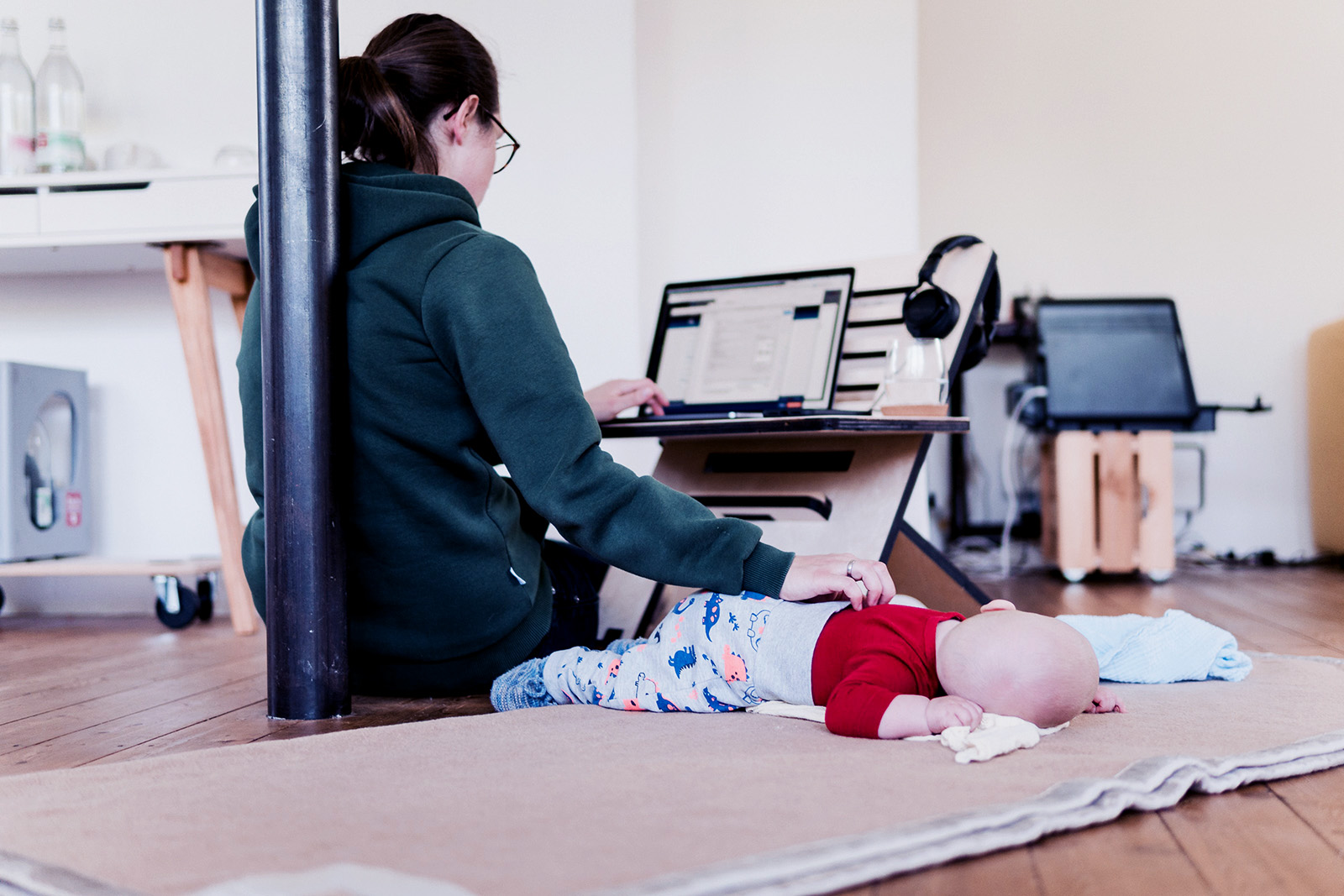 Working from home is serving as a safer way to work during the pandemic, but workplace flexibility practices are part of the larger evolution around how and where work gets done. Currently, remote work is largely a reaction to COVID-19, but it's time for business leaders to review and adjust their approach, taking into consideration employee preferences and longer-term sustainability. 
BRINK News asked Kate Bravery, global advisory solutions and insights leader for Mercer, for her perspective on the future of work — which, in some ways, has arrived earlier than expected. This is part one of a two-part interview.
BRINK: What is required of an agile workforce today, and what should organizations do to equip themselves to be agile in the future?
BRAVERY: Agility is primarily a mindset. Before the pandemic, executives thought just 45% of their workforce could adapt to the future of work. The crisis has proved the opposite. The question is no longer about which employees can adapt, but how the organization can be agile — and be agile in non-crisis times. 
When executives talk about agility, they mean two things: a flexible talent model and a diverse workforce with versatile skills. A narrow focus on work-from-home policies as the primary tenet of flexible working does the organization and its people a disservice. To meet new realities, organizations must build unprecedented flexibility into their business models, their people practices and their talent ecosystems through skills-based talent practices, amongst other strategies, skills-based talent practices and a broader view of how work gets done and by whom. For example, during the pandemic U.S. telecommunications company Verizon redirected nearly 20,000 affected store-based employees into other roles, such as in telesales or online customer service. 
A key driver in the trend toward skills-based talent practices is making progress on an internal talent marketplace; others are beginning to look at paying for skills. Being flexible, able to act fast and funnel talent to critical areas of the business will be this era's hallmarks of success. 
Refining Long-Term Flexible Work
BRINK: What impact will the shift from a "remote work experiment" to a more integrated remote working policy have on how we work?
BRAVERY: We've all started to see the toll of working from home — preliminary results from Mercer's 2021 Global Talent Trends study reveal that HR leaders cite "too many distracting priorities" and "employee exhaustion" as their organization's biggest challenges in the next 12 months. Therefore, it's no surprise that many have concerns around burnout, financial well-being and mental health as we face second- and third-wave lockdowns. 
Many companies are seeking to outpace the decline in productivity that is natural post-crisis. They're starting to define the right policies and culture that will preserve some of the gains associated with remote working, while mitigating the risk. This is tough, as despite the current success of remote working for some, retaining the benefits of flexible working requires addressing cracks in the current environment. 
New hires may struggle with learning a new culture and building internal relationships if disconnected from an office. Early-career professionals are often most likely to want to come back to the office, but part of what they are missing is the absorptive learning that happens working alongside more seasoned employees. 
Pre-pandemic, one in 30 companies had half or more of their workforce remote. Today, one in three companies anticipate having half or more of their workforce remote post-COVID.
What's getting lost in the conversation is how to create flexibility for all employees long term. All jobs can flex in some way — the challenge is identifying how certain jobs can flex productively for the business and for the individual and then building the culture that supports blended models. This can be done by assessing what flexibility is possible in terms of five lenses: what, where, how, when and who, assessing for personal preferences and then for sustainability, and analyzing return on investment against business priorities. 
The Three-Dimensional Employee
During this pandemic, company leaders and colleagues have realized that whole people have whole lives. The bold statements at the start of the pandemic regarding "we will stay 100% remote" or "we are a community-based business" just haven't borne out; what is desirable by individuals has to be factored into any redesign of work, work models and workspaces. 
Companies need to challenge themselves about why flexible working is important to their business: Is it about productivity? Is it about sustainability? Is it about diversity and distributed work models? Without this insight, short-term changes will not drive effective reinvention.
As we mature with regard to "permanent flexibility," the cost of talent or where we could potentially source talent from in the future are coming into focus. Visibility into skill sets, working preferences and aspirations becomes more critical, and digital collaboration tools for managing work processes and ideating become central concerns. Never has it been more critical to really listen to and know your people. 
Who Is Responsible for Reskilling?
BRINK: Is reskilling the responsibility of employer or employee?
BRAVERY: The short answer? Both. 
For employees, reskilling is a question of future employability. The majority of employees (78%) were eager to reskill even before the coronavirus hit. However, one in five Gen Y and Gen X employees say they don't know what to learn. Employers can support employees to be active stewards of their future by communicating what the business needs and empowering them to learn it. One airline has done just that and has seen this pay off in their engagement results, despite the reality of layoffs and uncertain futures. 
The rub is that talent practices need to accommodate the shift in how people are reskilling. Most hiring algorithms sift for traditional qualifications from traditional institutions. This is a worry, given that enhanced investment in online learning is a primary lever companies are pulling in 2020. Without recognition of online qualifications, any effort will fall short and require a review of sifting, hiring and promotion criteria. Without the ability to flow talent to demand, switch lanes or be viable candidates for new roles, organizations cannot deliver the workforce mobility needed to keep pace with the 65,000 jobs that are changing due to AI and automation, nor the 85,000 new jobs coming on line.
For employers, reskilling is often about delivering on business transformation goals and being a responsible employer. The COVID-19-induced economic crisis has put the era of apathy around reskilling to bed. Companies looking ahead are in reflection mode: What does the crisis reveal about their "must-have" work for future success? Who is best positioned to do this work? What is the cost to buy versus build versus loan these skills? Where are gaps in our skills portfolio today relative to what we need for tomorrow? Planning in this way connects future strategy to people-capability to reskilling initiatives. It is this connected thinking that will drive a skills edge in 2021.
Responsible employers are thinking empathetically about the individual and their own market value as the world shifts and job opportunities change. If an individual's skills don't match the organization's future requirements, the organization can still make a difference to the employee by focusing on outplacement services or by being part of a talent consortium. The preparedness to share talent and expose employees to learning outside their department — sometimes with customers, suppliers and even competitors — is something that could help build the dynamic workforce of the future. This is part of the new flexibility frontier many are just starting to explore.