In Practice
Weed in the Workplace: What Marijuana Legalization Means for Business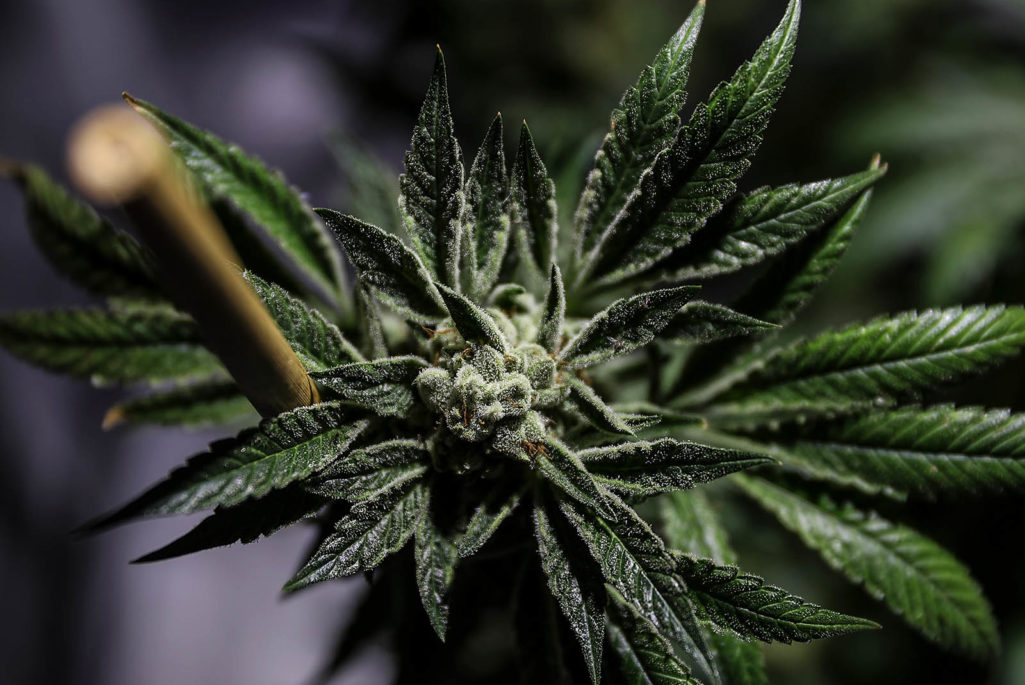 Ten years ago, California became the first U.S. state to legalize medical marijuana use. Today, 44 U.S. states—along with several countries—allow for some form of legalized marijuana use, forcing employers to balance the rights of their employees with the imperative to maintain safe and drug-free workplaces.
Use of marijuana—the most commonly detected illicit drug in workplace drug testing—by employees both in and out of the workplace could contribute to workplace injuries and raise questions about drug-testing policies. Although employers can generally feel confident about their ability to enforce anti-drug policies, it's critical that they understand their potential risks and how to effectively manage them.
Legal Status of Marijuana
Under the U.S. Controlled Substances Act of 1970 (CSA), it is illegal to cultivate, possess, use or distribute marijuana, but many states have passed laws allowing for legal medical or recreational use of the drug. Following the November 2016 elections:
28 states and the District of Columbia now allow comprehensive medical use of marijuana.
Recreational use is also now legal in eight of those states: Alaska, California, Colorado, Maine (pending a potential recount of the 2016 election results), Massachusetts, Oregon, Nevada and Washington.
Limited medical use—for example, in clinical trials or to treat specific conditions—is legal in 16 other states.
A similar trend is playing out globally. Although marijuana use is illegal in many of the world's largest economies—including China, India, Indonesia, Japan, South Korea and Saudi Arabia—its recreational use is permissible in several countries. Personal use of marijuana in various quantities is legal or effectively decriminalized in Brazil, Germany, Italy, Mexico, the Netherlands, Russia, Spain and Switzerland. Legislation to legalize the drug in Canada is expected to be considered by parliament in 2017.
Earlier this year, a group consisting of several members of the UK Parliament recommended that medical marijuana be legalized, although no formal legislation on the topic has been introduced to date. Medical use of the drug is already legal in many countries, including Australia, Canada, France, Germany, Italy and Turkey.
As more states and national governments legalize the use of marijuana for recreational and medical purposes, businesses should be mindful of the potential risks associated with their employees using the drug both in and out of the workplace.
Workplace Injuries
In most states, employers can use an "intoxication defense" to dispute an employee's claim of injury at work if the employee was intoxicated or impaired by alcohol, drugs or medication at the time of injury. Employers usually must prove that intoxication or impairment was the sole cause of the injury in order to deny a workers' compensation claim, which can be difficult when marijuana is involved.
Unlike alcohol, marijuana can stay in a person's system for months. That means that it can be extremely difficult for employers and workers' compensation courts to determine whether an employee was actually under the influence of the drug at the time of a workplace injury. It can be even more difficult to prove that the drug was the sole cause of injury.
Meanwhile, marijuana could also be used to treat employees who have been injured on the job. Advocates argue that marijuana is effective in treating pain, and is less expensive and less addictive than many opioids and other painkillers that are commonly prescribed in workers' compensation cases. In some states where medical marijuana is legal, employers may be required to pay for the drug if its use is recommended by a doctor to a workers' compensation claimant.
Still, there are several barriers to marijuana becoming a broadly accepted alternative form of treatment in workers' compensation claims. Chief among these is that marijuana remains illegal under federal law, which is one reason why the U.S. Food and Drug Administration (FDA) has not conducted clinical trials to determine its safety and efficacy.
Maintaining Drug-free Workplaces
Marijuana is the most commonly detected illicit drug in workplace drug testing, according to clinical laboratory services company Quest Diagnostics. Workers who tested positive for use of marijuana in the general U.S. workforce increased from 1.9 percent in 2011 to 2.4 percent in 2015. Driven by greater use of marijuana and amphetamines, the percentage of positive tests for all drugs increased to 4 percent, the highest level since 2005.
To date, the law has generally favored employers that seek to prohibit the use of marijuana and other drugs in the workplace and to discipline employees for their drug use in the workplace. (Laws regarding employers' rights to terminate employees for "lawful" activities outside of work hours vary by state.) Employers should be aware of the risks in enforcing drug-free workplaces, including the potential violation of employees' rights.
Generally, employers cannot discriminate in hiring and promotions or other terms and conditions of employment based on an employee's status as a medical marijuana patient. There are, however, some exceptions. For example, if a job applicant voluntarily discloses use of a prescribed or recommended medication that would preclude him or her from safely performing the job, the employer may decline to hire the applicant.  In addition, four states—Arizona, Delaware, Minnesota and New York—expressly protect medical marijuana users by placing the burden on employers to prove that the employee was impaired while on the job.
Meanwhile, because marijuana can stay in a person's system for months, an employee who is legally prescribed or recommended marijuana could test positive for the drug even if he or she is not impaired at work. Terminating an employee solely for a positive drug test—without evidence that the employee was actually impaired at work—could give rise to a claim of discrimination based on medical marijuana patient status, the underlying disability or illness for which the drug is prescribed or protected class status in the event testing could be perceived to single out certain groups of workers (for example, age groups, genders, races or other categories of employees). Employers should also be cognizant of employees' rights to privacy when considering how tests are conducted.
Managing Risk
As employers face increasing legalization of marijuana, it's important that their staff, advisors and vendors—including workers' compensation claims administrators—clearly understand the implications of new and evolving laws. Employers should take a careful look at their state's workers' compensation laws and medical marijuana laws and work with their insurance, risk and legal advisors to determine what responsibilities they have to cover injuries that could involve marijuana use or to pay for marijuana as a form of treatment for a workplace injury.
Employers should also review their employee handbooks and personnel policies with legal counsel to clearly communicate expectations regarding medical marijuana use to their workers, claims advisors and others. Among other items, employee handbooks should clearly set forth the circumstances under which uniform, non-discriminatory drug testing may be performed. Such testing should be conducted in a consistent, uniform manner to avoid the appearance of targeting certain classes of employees, regardless of whether they are using marijuana for medicinal or recreational purposes.
Meanwhile, human resources personnel and others involved in hiring, firing, promotion, benefits and other decisions affecting terms and conditions of employment should be familiar with applicable federal and state laws regarding marijuana use. Employers should make sure to observe and document any objective factors that support a good faith belief that an employee was impaired at work—and that such impairment was not medically necessitated—before terminating an employee for violating drug-free workplace policies.
In addition, unless job-related or legally necessary, employers should avoid asking job applicants and employees about their prescription drug use, as it may elicit information about disabilities, which could potentially violate the Americans with Disabilities Act or federal or state anti-discrimination laws.