Society
Why Does Asia Urgently Need Managed Care?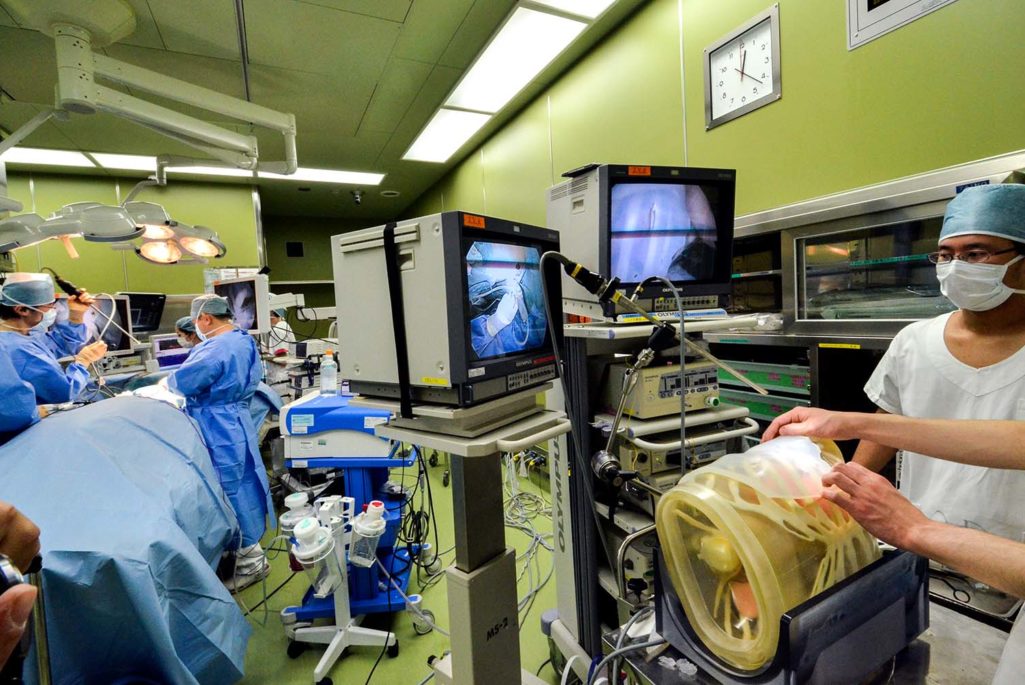 The Asia-Pacific region is home to over half the world's population and is facing an unprecedented increase in demand for health care services. Fueling this demand are a number of factors, including an emerging middle class, rapid urbanization, an aging population, the increasing prevalence of chronic diseases and increasing health awareness.
At the same time, health care costs are rising. For example, medical inflation for insurance premiums rose 11.5 percent in Asia in 2016—more than five times the equivalent general inflation rate of 2.1 percent. The risk of catastrophic individual and household health care expenses necessitates the use of both private and public health insurance to provide access and choice for the growing middle class.
However, insurance alone is not a sustainable solution to the problem of affordability—indemnity cover (reimbursement of incurred health care expenses) is subject to moral hazard (i.e., the buffet syndrome or excessive consumption of a free product or service), information asymmetry and adverse selection, all of which will increase cost.
Therefore, active management of when, why and how health care is used—in other words, managed care—is needed to ensure the appropriate distribution of resources, optimal cross-population health, and a sustainable and fair system for all stakeholders.
What is Managed Care?
In its essence, health care costs can be controlled by managing two levers: unit cost of care and utilization of care. Managed care enables tighter controls on both and uses well-established clinical best practices to do so. Unit costs are controlled through network contracting and the establishment of fee schedules with provider partners. Utilization is controlled through:
Benefit design, such as the use of deductibles, co-pays, and benefit tiering

Utilization management, including the need for preapprovals or prerequisites in order to ensure appropriate services are delivered

Direct-to-consumer health management programs to encourage healthy behaviors and treatment compliance
Why is Managed Care Needed?
With health care costs rising rapidly across Asia, there is growing concern for the sustainability of funding sources and an interest in finding a health care solution that universally and fairly covers all residents. Compounding the challenge, many countries are still focused on increasing access to care—which, while a good thing, will escalate costs quicker especially in the absence of managed care techniques.
Managing costs and improving health care quality requires an approach that engages payers, providers and consumers.
The experience of other countries has amply demonstrated that cost reduction efforts focused on specific aspects of unit cost or utilization will do little to bend the cost curve. Instead, some efforts may even trigger reactionary countermeasures that create an administratively complex and expensive system. Managing health care cost whilst improving quality of health care delivery requires a systematic, balanced approach that engages payers, providers and consumers and is anchored in clinical best practices. In our review of the global experience, five starting techniques are needed:
Payer-provider alignment on reimbursement rates for care

Clinical guidelines on when and how services should be performed

Active cost monitoring and health care analytics

Clinical programs focused on improving health and behaviors

Benefit design that engages and incentivizes consumers to improve health
Key Success Factors for Managed Care
The implementation of managed care isn't a trivial matter and it is anticipated that typical market inertia and execution challenges will slow the pace of change. Regardless, adoption of the five managed care techniques highlighted above will be a necessity in Asia to support ongoing improvements in access and quality of care in a fiscally responsible way. All health care stakeholders can introduce these techniques to their business models. We see three key factors for success in designing and deploying the right model:
Local market relevance. While the core techniques outlined are applicable across markets, how they are best delivered requires an understanding of the local market ecosystem and tailoring the services accordingly to meet the pressing needs of its users.
Data-driven decision-making. For care to be appropriately rationed, delivered and paid for, information must form the basis of the health care decision-making and the transition to managed care. Stakeholders who have begun to collect, organize, analyze and expand the health care data sets they own will have a head start. Those who are not already doing so should look to mobilize efforts immediately.
Holistic engagement. Equally important in any transformation is to ensure the interests of all stakeholders (payers, providers, employers and policymakers) are aligned to avoid the creation of redundant processes or countermeasures (such as excessive regulations) that only drive up administrative costs as we have seen in other mature markets.  
Asia has a unique opportunity to learn from the failures and adopt the successes of other markets. It is critical that all health care stakeholders engage in purposeful dialogue around how to do so before we find ourselves building a similarly expensive or overly complex ecosystem.
The applicability and urgency for managed care needs further examination, particularly as managed care is still a nascent concept across much of Asia. But that said, examples from developed markets clearly illustrate that there are opportunities for Asia to embrace managed care in a way that ensures a thriving health ecosystem. Indeed, it is imperative for Asian policymakers to do so.
Editor's note: A follow-up piece on this topic will be published later on BRINK Asia. That piece will examine the health insurance landscape and the potential for managed care in key Asian countries.