Economy
World's Top 20 Most Expensive Live-Work Cities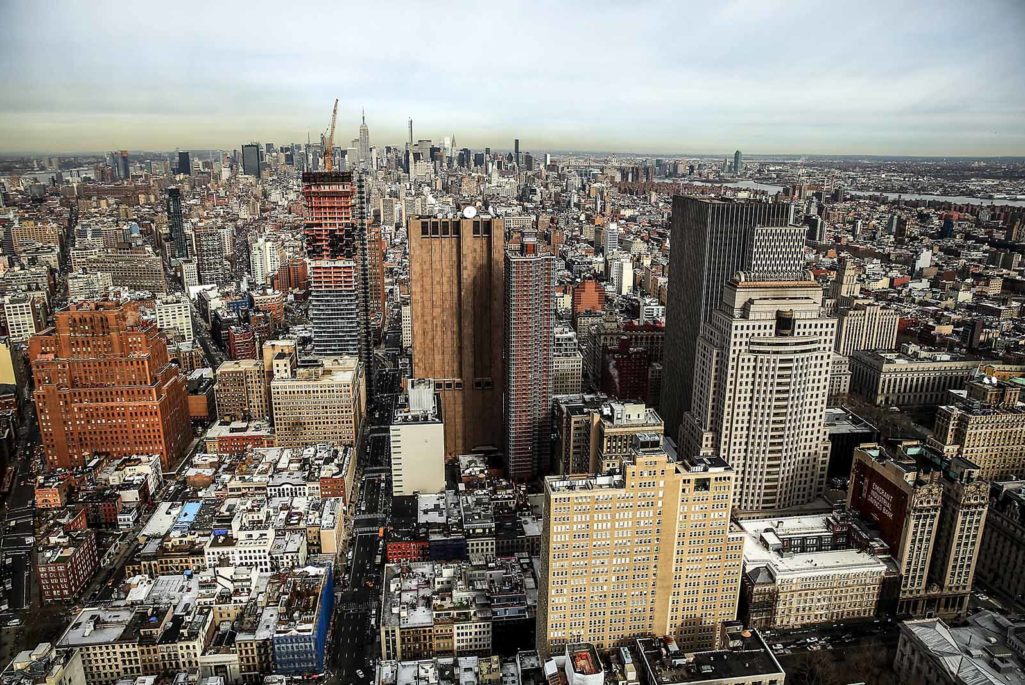 London, reeling from June's Brexit vote, was kicked from its perch atop the world's most expensive live-work cities in the latest Savills Live-Work Index, dropping to third place after registering an 11 percent decrease in office rents and housing.
London had held its top ranking for two and half years, "reflecting the strength of its economy and high demand for space from a wide variety of occupiers," Savills said.
New York City now sits in the No. 1 slot, with a total live-work accommodation cost per employee of $114,009, a 2 percent increase since December 2015. Hong Kong ($100,984, a 1 percent increase) barely edged out London ($100,141) in the rankings.
New York City has bucked a trend in slowing office rents and increased use of incentives and concessions to both office and residential tenants in wresting the "most expensive city" crown from London. New York City is well ahead of its two closest rivals and nearly double the price of its nearest U.S. rival, San Francisco ($66,268, zero percent).
"Office-based businesses operating in major world cities will spend around one-third of their total operating costs on accommodation through a combination of commercial rents, paid directly to landlords, and demands on salaries created by the cost of employees' living accommodation," said Yolande Barnes, director, Savills World Research. "Fluctuations in these costs will therefore have a significant bearing on how competitive a city is to employers."
The Savills Live-Work Index calculates the cost of a core seven-person team, indicative of a start-up company, to figure its rankings. The final figures are based on two teams, one located in a prime financial district location in the target city and the other in a "secondary/creative" location.
Currency Moves Impact Competitiveness
Currency swings in the aftermath of the Brexit vote have roiled the top 20 rankings. Tokyo ($85,331 22 percent) saw the biggest increase, owing to increased rents, primarily in residential and creative sectors, helped by a strengthening yen, Savills said.
Olympic host Rio de Janeiro ($19,188, 14 percent) was hit by an economic pullback that damaged the real estate sector against the backdrop of a strengthening real. So while overall live-work costs have fallen in Rio by 5 percent in local currency, they have increased 14 percent in dollar terms. At the opposite end, Lagos has seen office rents plummet by 20 percent and its currency devalued by 30 percent; however, this boosts the city's "affordability for dollar-denominated companies," Savills said.
European Backstory
Across Europe, cities have seen modest rental growth in local currencies, but a strengthening euro since December has made them more expensive in dollar terms, Savills said. There is one exception: Dublin ($45,147, 11 percent). The city has seen a 6 percent live-work increase in euro terms, based on a "big bounce in office rents … especially in the creative/tech sector," Savills said. This compares to a 3 percent rise in Berlin and 1 percent in Paris.
With oil prices cratering, Dubai (53,913, -7 percent), Lagos ($45,818, -27 percent) and Moscow ($43,966, -9 percent) have all been victims of falling rents in both the office and residential sectors.
"World cities can become a victim of their own success when rents rise to the point where affordability becomes an issue," Barnes said. "Rapid urbanization demands supply elasticity—the test for the top alpha cities is to supply new business quarters and residential neighborhoods while capturing the characteristics that made the city attractive in the first place," he said. "Growth without social, economic or environmental loss is perhaps one of the biggest challenges facing our world cities today."