Technology
Engaging India's Workforce of the Future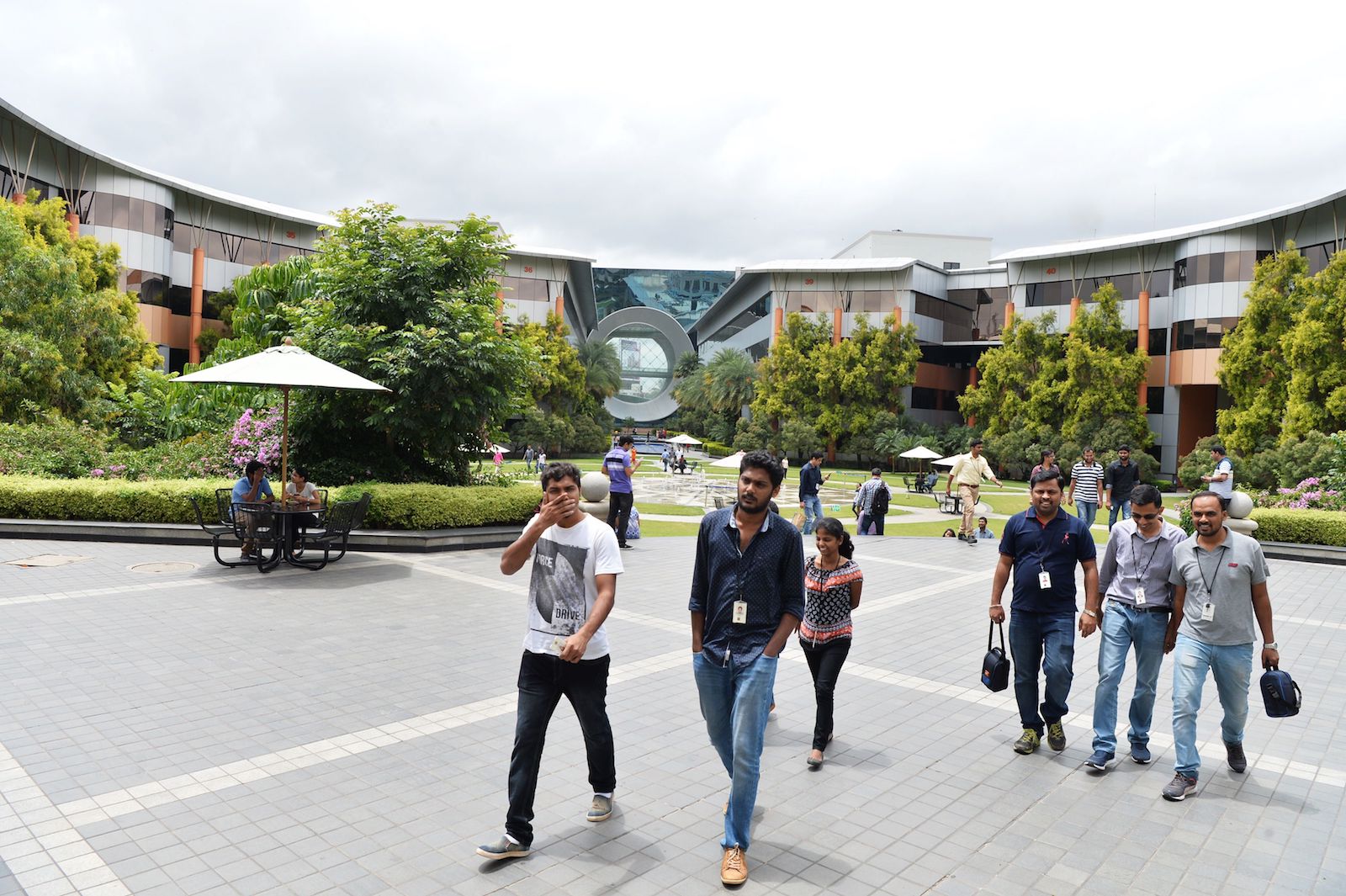 Digital technologies in India are driving sweeping transformations throughout workforces and operational processes across a spectrum of industries. These changes, however, have employers and employees wondering how automation and modern technologies will impact employees' jobs and lives as well as how employers engage with the needs of an evolving workforce. Let's explore the trends that are revolutionizing workforces in India.
How Will Technology-Led Disruption Define the Future of Work?

The accelerated advance of technology in India will influence the human-work dynamic in significant and unexpected ways. The relationship between people and machines will be a constantly evolving association that will balance the benefits of automated processes and machine learning with human emotions and intelligence. Research shows that innate cognitive human abilities—such as emotional intelligence and capacity to innovate—cannot be replaced by machines. Future workforces will be shaped around this reality. For example, while most banking transactions in India are possible online, the human element is still key to investment advice and interactions with wealth relationship managers. Future technologies will automate tasks and enhance productivity, while also elevating the impact of human relationships.
How Has Digital Transformation Changed the Tech Workforce?
Traditionally, tech firms in India set the tone for the hiring season by employing large numbers of graduates from engineering schools who are assigned to a pyramidal organizational structure. The first three layers of the pyramid, organized according to years of experience (1-3 years, 3-6 years, and 6-9 years), contributed to roughly 80 percent of the total head count. However, from a budgetary perspective, this number represented no more than 30 percent of the total nonexecutive wage bill. This organizational structure has changed significantly as pyramid designs were replaced with diamond architectures, automating some entry-level work. This improved margins and streamlined efficiencies by having mid-level engineers focus on building technical skills that will deliver value well in the future.
Tech jobs in roles such as IT support and project management are the first to be automated, resulting in decreased head counts of more than 15 percent in some companies. Other tech fields are a mixed bag of increased or reduced head counts based on experience levels. Tech jobs are being automated in the areas of remote infrastructure, software testing and release, and applications development.
Employee engagement has moved into the self-actualization orbit, where workers seek a sense of purpose and personal fulfillment from their jobs.
However, head counts are increasing in data services, UI/UX, cloud computing, and solutions architectures that bring together domain/functional knowledge to create solutions for clients. In fact, jobs in these areas are increasing by more than 100 percent and help drive an organization's nonlinear growth. Companies are also disrupting organizational structures by dipping into nontraditional talent pools such as freelancers, part-time/contingent works, crowdsourced talent and lesser-known coopetition models.
What Will It Take To Engage Workforces of the Future?
With changing business models and declining overseas opportunities, technology players in India are focusing on quality and content to drive value proposition. Tech businesses naturally focus on innovation and value environments where technological innovation and human collaboration thrive. Employee engagement has moved beyond the base level of Maslow's needs into the self-actualization orbit, where workers seek a sense of purpose and personal fulfillment from their jobs.
Significant changes are occurring in workforce engagement models throughout India. Curated learning experiences, for example, offer new career development opportunities to flex and gig workers. Career paths for full-time employees, which traditionally foster vertical trajectories, are evolving to include customized growth experiences based on various personas defined by specific demographics, mannerisms, goals, aspirations, interests, and communication styles. These initiatives create value through the sustained and frequent reinforcement of goal-oriented rewards for high achievers who are inspired by different motivations.
Leave benefits, for instance, could align with popular national days in India. New entrants could use leave time for "Propose Day," while managerial employees could use their leave time for "Annual Day" or other child care-related holidays. Free agents and gig employees may apply their leave times toward attending social networking events. If we were to extend this persona-based proposition to allowances, new entrants may find value in "dating allowances," and manager-level professionals may appreciate an "entertainment allowance" that pays for meals with family and friends. Allowances may also extend company benefits or product discounts to an "uberized workforce."
New app-style benefits in India are taking employee engagement beyond learning opportunities. Benefits include wellness services through health portals, health and psychological counseling, and the personalization of rewards through online crediting and the redemption of rewards points. The future of employee engagement will feature flexible and customized benefits that cater to individual needs, from carpooling to stress management. Workforces of the future will redefine the meaning of employee engagement through the personalization of benefits and passions—ensuring that personal fulfillment remains an important part of professional success in India. 
This piece first appeared in Voice on Growth.