Economy
A New Model for Financing Urban Planning in Asia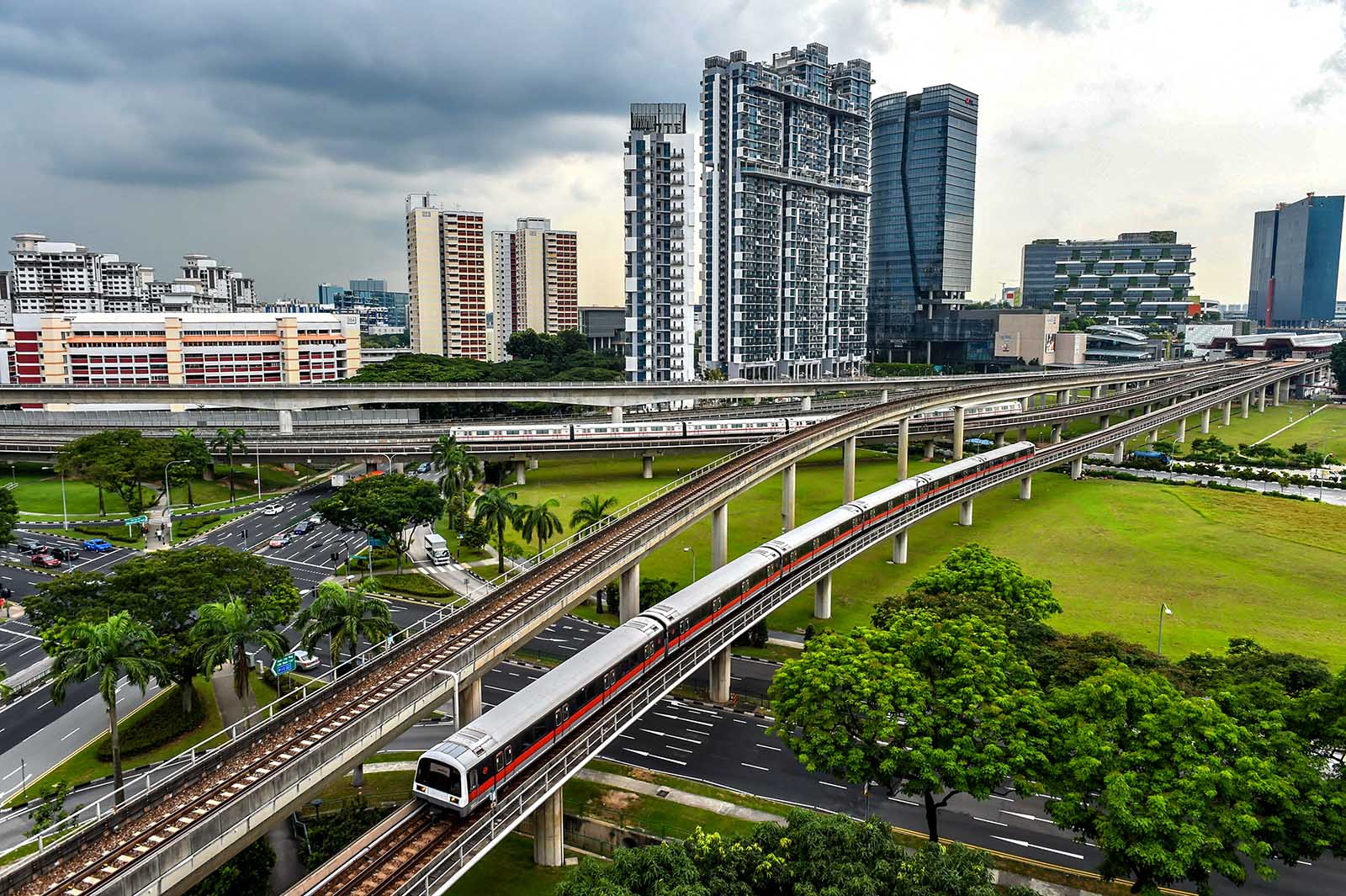 Cities are often lauded for being innovation hubs, places where connectivity encourages the flow of ideas and people. But as Asia urbanizes at an unprecedented rate, the people seem to flow faster than the ideas on how to fit them all—sustainably—into their new metropolitan homes.
If you work in Jakarta, you might travel 60 kilometers (37 miles) one way to get to the office. In metro Manila, you could spend 1,000 hours a year in traffic. In Bangkok, you are going fast if you're able to drive 20 kilometers per hour.
Mass transit systems in the region are, for the most part, underdeveloped and under-equipped for growing urban populations. So how can we steer urban planning and infrastructure investment to turn cities from congested to comfortable?
The Dearth of Financing
What we know for sure is that financing—or a lack of it—constrains investment in quality transport systems in Asian cities.
A recent ADB report covering 45 developing economies in Asia and the Pacific concluded that to maintain growth, the region would need to see an investment of $22.6 trillion in infrastructure between 2016 to 2030.
The infrastructure investment gap—the difference between the investment needed and what is currently being spent—averages 2.4 percent of projected GDP. The gap is almost 5 percent in Indonesia and more than 6 percent in some countries in the Pacific.
A dearth of funds for infrastructure investment translates to urban planning bottlenecks. It discourages coordination between transportation, land, and planning entities, whose cooperation is necessary for the development of well-planned cities, but whose competition for funds may prevent any such symbiosis.
The need for innovation in public financing of urban infrastructure projects is staring us in the face.
Enter Land Value Capture
Last year, experts from China, India, Indonesia, the Philippines, and Thailand came together at an ADB workshop to kick off a study on one such innovation: land value capture (LVC).
LVC hinges on a simple concept: Infrastructure adds value. This is particularly the case for areas undergoing rapid urban growth, where infrastructure development—such as improving transport connectivity—drives up land prices, creating an opportunity to significantly raise revenues.
By fostering public-private partnerships, the public sector can invest in social inclusion and accessibility without sacrificing the efficiency of mass transit systems.
When the public sector secures the windfalls from its own infrastructure investment, it not only reduces the burden on municipal budgets, but can also advocate for sound urban planning so city growth maximizes social welfare.
When we talk about LVC, semantics often becomes an issue. The connotation of "capture" is one of a zero-sum game, where the government competes with private developers to grab as much added value out of public investment as possible. However, when the public and private sectors collaborate to innovatively finance urban development and well-planned cities, the result is net positive.
The Case of China
Take the case of Shenzhen, the first city in China to use the Rail plus Property (R+P) LVC model. R+P is also used in Hong Kong, Japan and Singapore and leverages partnerships between the public sector, transit companies and developers to coordinate planning and financing of new transit stations and adjacent real estate developments. 
In Shenzhen, the government used traditional finance (municipal budget and bank loans) for the initial phase of its metro project and then switched to more innovative financing methods after project costs increased tenfold in the metro expansion phases. Flexible risk- and profit-sharing arrangements ensured that both costs and benefits were shared among the government and various metro companies.
The evidence of benefits suggests a win-win situation: Average home values within walking distance of metro stations increased by 23 percent at 400 meters and 17 percent at 600 meters. This speaks of the added value that residents gain from increased accessibility and increased revenues of property developers who have paid into the R+P system to help finance the public transport infrastructure.
Rebrand LVC to LVC+
Thus, a rebranding is in order: LVC as land value creation. While "creation" evokes the benefits of public-private synergy, it stops short of fully characterizing the benefits of the scheme.
"LVC+" is a better fit, as land value is created, shared and reinvested, spurring a virtuous cycle of urban infrastructure investment.
ADB supports the development of "livable cities" defined by the three pillars of economic competitiveness, social inclusion, and environmental friendliness. ADB's Urban Operational Plan 2012-2020 stresses supporting the adoption of cutting-edge planning, technology, and financial products to shape the future of urban Asia.
By fostering public-private partnerships through LVC+, the public sector can invest in social inclusion and accessibility without sacrificing the efficiency of mass transit systems.
In turn, the private sector is incentivized to invest in quality of development—including green spaces and pedestrian zones—around mass transit so that returns are maximized and cities become more livable.
This piece first appeared in the Asian Development Blog.