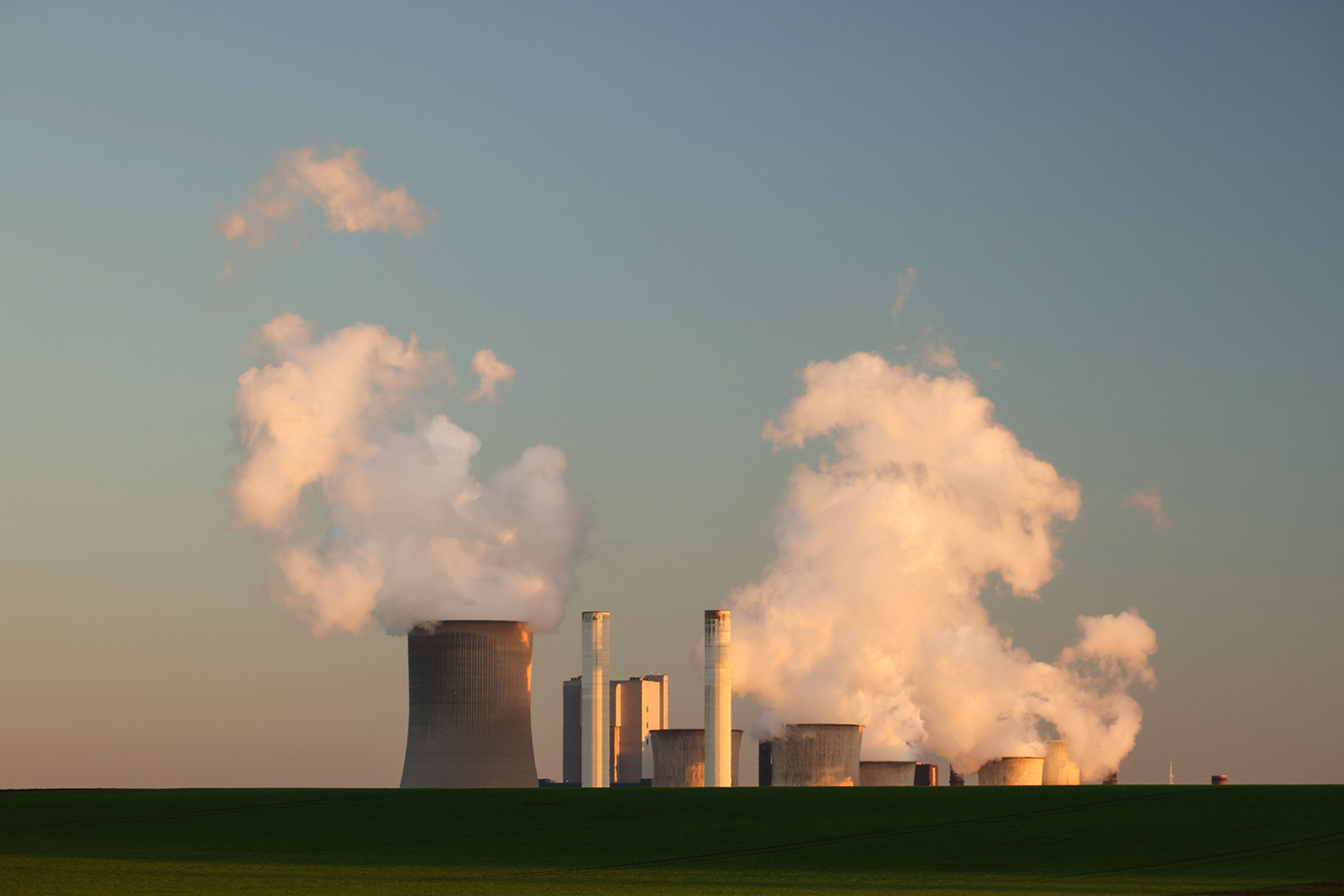 In its energy war with Russia, Europe has defied expectations. One year after the start of the conflict in Ukraine, instead of finding itself at the mercy of Russia, the European Union has managed to eliminate its dependency on Moscow's gas. 
In part, this is due to luck — a warm winter has lowered heating demand. As a result, gas storages across the continent have only been dented, and the bloc is even likely to avoid shortages next winter. Most economists expect the continent to enter only a mild recession in early 2023, but Europe could manage to avoid negative growth altogether. In its latest estimates the EU Commission now expects the bloc to grow 0.9% in 2023.
However, the better-than-expected performance is also due to two factors that have little to do with luck: One is the rapid diversification of European energy sources, the other the acceleration of the energy transition. 
Dramatic Increase in Liquified Gas
Diversification meant increasing gas flows through pipelines from Norway or North Africa, but even more notably, a dramatic increase in liquified gas imports from countries such as the U.S. or Qatar. Compared to previous peaks before the outbreak of the COVID pandemic, imports into the bloc have more than doubled. 
But diversification has also meant relying on other sources of energy, such as coal, nuclear power or oil. In its energy deals-tracker, the European Council on Foreign Relations counted at least 56 new deals that member countries and the EU commission signed with third countries. At the top of the list are Germany and Italy.
Of course, the hunt for alternative sources of energy has not taken place without controversy. To critics, the ambitious EU goals of dramatically reducing greenhouse emissions and the overall objective of greening the European economy appear to have become less of a priority for the bloc. 
Risk of New Dependencies
The decisions taken by member states and EU institutions also increase the risks of new dependencies from countries that could pose a geoeconomic risk to Europe in the future, some in the Caucasus, others in Northern Africa or the greater Middle East. 
The argument is not lost to big producers of fossil fuels, such as the Gulf countries. They are lobbying with Europe for a more careful transition to renewables, arguing that nothing should be done in haste.
It's notable how the EU commission has tempered some of its earlier criticism of countries, such as Morocco or Egypt, and is generally looking to improve relations with a series of governments that it had previously criticized for less than stellar human rights records. In particular, imports of gas from Azerbaijan or Qatar have come under scrutiny, as it is unclear if long-term contracts could create new, problematic dependencies. 
Qatar is currently embroiled in a kickback scandal involving members of the European parliament. It denies wrongdoing, but European public opinion seems to have already issued its verdict on the matter. According to ECFR, even the relationship with the U.S. could come under strain because of the increasing European dependency on American LNG, especially if a hardline Republican administration takes the helm of the country after the next presidential election. 
Need for New Infrastructure
Most new contracts require expensive infrastructure projects — such as new pipelines — that could shift some investments away from supporting a faster transition to green sources of energy. 
Another worry is that the current piecemeal European unity could fray if the conflict with Russia goes on with no obvious endgame in sight. The role of nuclear power in the energy mix is already creating some tension between key allies, France, a strong supporter of nuclear, and Germany, that decided to phase out the source of energy in the wake of the disaster at the nuclear plant in Fukushima in 2011 and still has no intention of fundamentally revisiting that decision. 
The complexities of the European Union provide a wide array of potential stress points that could disrupt recent accomplishments. However, all this should not belittle what has been achieved in recent months. Europe has not only diversified its fossil sources of energy, it has also accelerated its green transition. 
Speeding the Green Transition
The faster deployment of solar panels and batteries, more wind power use, and significant energy savings are only some of the factors that have contributed to a drop in the consumption of fossil fuels. Carbon emissions decreased slightly in the past year and are expected to do so again in 2023. The green transition is championed even by governments ruled by conservative populists, such as Italy, as they can be sold to their own supporters as an important tool for individual countries to become energy independent. 
The argument is not lost to big producers of fossil fuels, such as the Gulf countries. They are lobbying with Europe for a more careful transition to renewables, arguing that nothing should be done in haste. A faster-than-anticipated transition to renewable sources of energy would undoubtedly challenge their business model, given how much demand traditionally comes from Europe. 
But the fact is that the Russian leadership thought it would be able to bend Europe to its will by using energy as a weapon, and it has lost. Other commodity-producing countries are taking notice.