Geopolitics
What to Expect From India's G-20 Presidency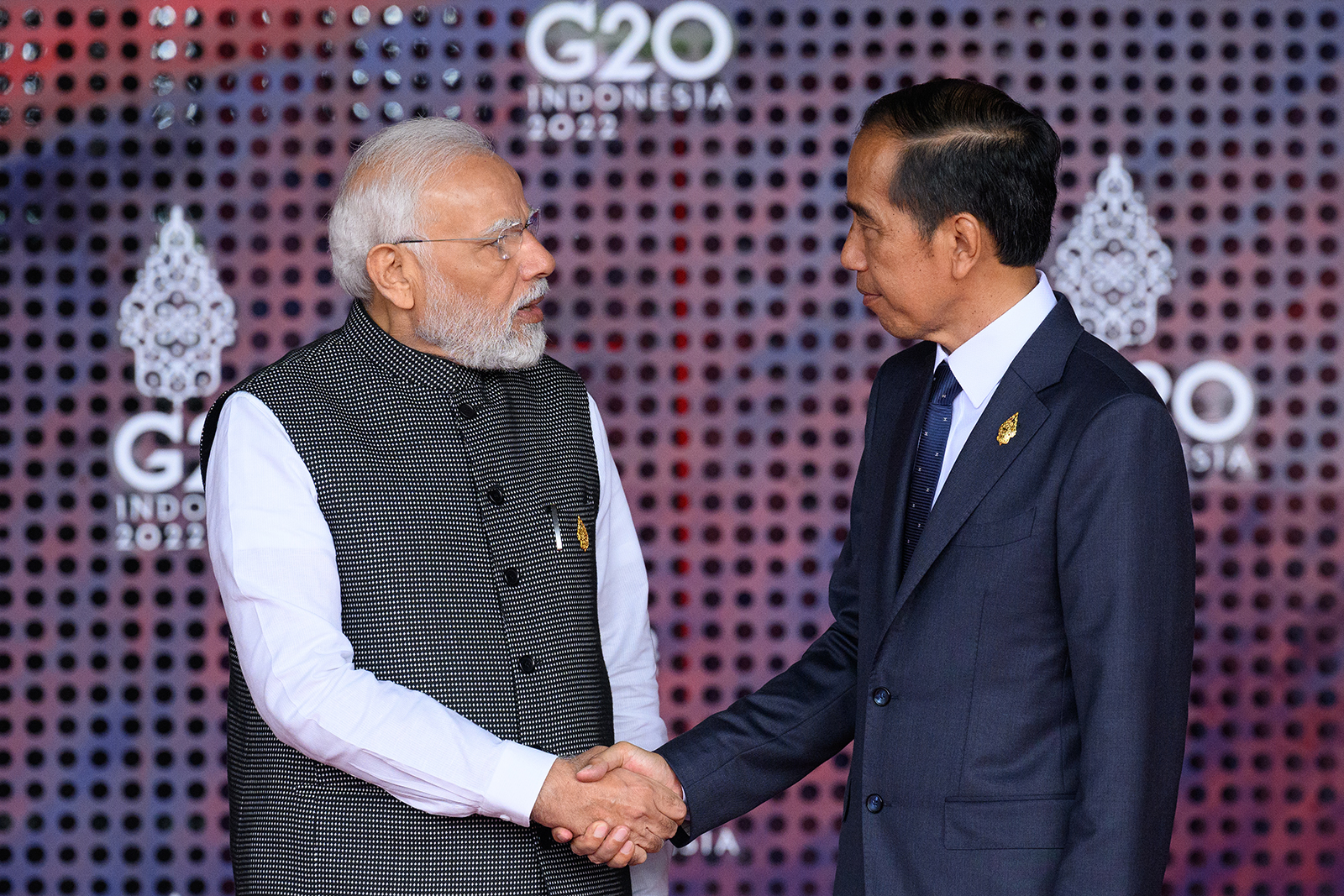 India inherited the Group of Twenty (G-20) presidency from Indonesia on December 1, 2022 and will convene the 18th G-20 summit on September 9–10, 2023, in New Delhi. Coincidentally, India also assumes the presidency of the U.N. Security Council and will chair the Shanghai Cooperation Organisation, the world's largest regional forum, until September 2023. 
Last year, Morgan Stanley predicted that India's economy would account for one-fifth of global growth over the next decade. Suddenly, it feels like India's moment has arrived to bring its statesmanship and help craft a global agenda for economic transformation.  
Since the financial crash, the G-20 has emerged as the world's premier intergovernmental forum, comprising both developed and developing countries. The bloc represents economies that account for more than 80% of global GDP, about 75% of its commerce and 60% of the population. 
The previous G-20 presidencies delivered significant results in global economic governance, ensuring macroeconomic stability, rationalizing international taxation, relieving debt burden and recovering from the COVID-19 pandemic, among other outcomes. So what does India want to do with its time at the helm? 
What Is Prime Minister Modi's Agenda for G-20?
The theme for India's G-20 presidency is One Earth, One Family, One Future, and Indian Prime Minister Narendra Modi has called for international cooperation to deal with a number of global issues, saying that the challenges of "climate change, terrorism and pandemics can be solved not by fighting each other, but only by acting together." 
He underlined the need to "depoliticize the global supply of food, fertilizers, energy and medical products so that geopolitical tensions do not lead to humanitarian crises."
About 200 global meetings in 56 locations across India are being organized, primarily under the finance track, consisting of eight work streams. Fifteen high-level ministerial meetings will be held, including one of foreign and finance ministers. Amitabh Kant, India's G-20 Sherpa, stated that India's presidency has to be inclusive, ambitious, decisive and action-oriented. 
Can India Create a New Global Architecture?
All this is a tall order given the multiple crises afflicting global governance systems and the current polarization of international cooperation efforts. How can India use the G-20 mantle to establish a successful global architecture that looks beyond 2023? India could consider three action clusters for blending philosophical idealism with pragmatic discourse.
Geopolitical tensions arising from Europe, Asia, and Africa could derail the G-20 discourse in 2023. For example, the COVID-19 pandemic forced Italy to take on a more diplomatic role akin to that of the United Nations, while Indonesia held the G-20 presidency in a world gripped by geopolitical events in Russia and Ukraine. 
First, India should maintain policy continuity from Indonesia, which had the previous presidency, if it wants to leave an imprint on the G-20 discourse. Indonesia's priorities for 2022 were the global health architecture, digital transformation and the green energy transition. India has indicated that it will continue prioritizing digitization to transform lives. Other stated priority issues for India include health financing and digitization of service delivery; digital public infrastructure and tech-enabled development; climate and disaster resilience; fight against economic crime; reforming the multilateral organizations and trade regimes; leveraging the circular blue economy; green financing, energy security, and the green hydrogen mission; accelerated pace of Sustainable Development Goal (SDG) implementation; and women's empowerment.  
Second, India should seek policy synergy by championing certain issues of priority for the Global South within the G-20 along with the Group of Seven (G-7), the de facto custodian of global order. In 2023, with Japan as the chair, the G-7 wants to make united efforts to address major global economic, environmental and social development challenges inclusively to benefit all countries. 
Advancing the Global South
At the G-20, India is prepared to steer discussions on reforming multilateral trade initiatives, counter-terrorism cooperation and climate change actions. These issues have previously featured in sub-regional forums, such as the Association of Southeast Asian Nations; the African Union; India, Brazil, and South Africa alliance; the Bay of Bengal Initiative for Multi-Sectoral Technical and Economic Cooperation; and others. 
The four consecutive G-20 presidencies by Indonesia, India, Brazil and South Africa are a first in the history of the G-20 and must be leveraged to get buy-in from a larger group of advanced G-7 countries and emerging economies that the developing global South wishes to advance on the world stage. 
The presidencies could mean that greater attention is placed on countries falling behind on achieving the SDGs, fostering a global enabling environment for digital transformation, advancing the provision of global public goods, and fostering international cooperation to support developing countries in advancing their developmental ambitions in a common but differentiated way. 
The Risk of Derailing
Finally, geopolitical tensions arising from Europe, Asia, and Africa could derail the G-20 discourse in 2023. For example, the COVID-19 pandemic forced Italy to take on a more diplomatic role akin to that of the United Nations, while Indonesia held the G-20 presidency in a world gripped by geopolitical events in Russia and Ukraine. 
It is hard to predict the new issues that could unfold from now to September 2023. The post-pandemic scenario is still tipping toward a global recession next year. With business as a vital player in development, deliberations must include inputs from the industry to remain relevant, foster growth and deal with uncertainty.  
Independent business associations from G-20 countries have formed a coalition named Business 20 or B-20 and the Confederation of Indian Industries (CIII) is designated as the B-20-India secretariat. By providing a link between relevant ministries, international organizations, and business communities, the B-20 Task Forces could be an instrumental player in supporting the G-20 process. For now, India seems reasonably confident that it can rise to the occasion with its enhanced intellectual, administrative and social capital and an upgraded bureaucracy with a carefully crafted consultation process.