In Practice
As Digital Drives the Future of Work, 'Human Operating System' Prevails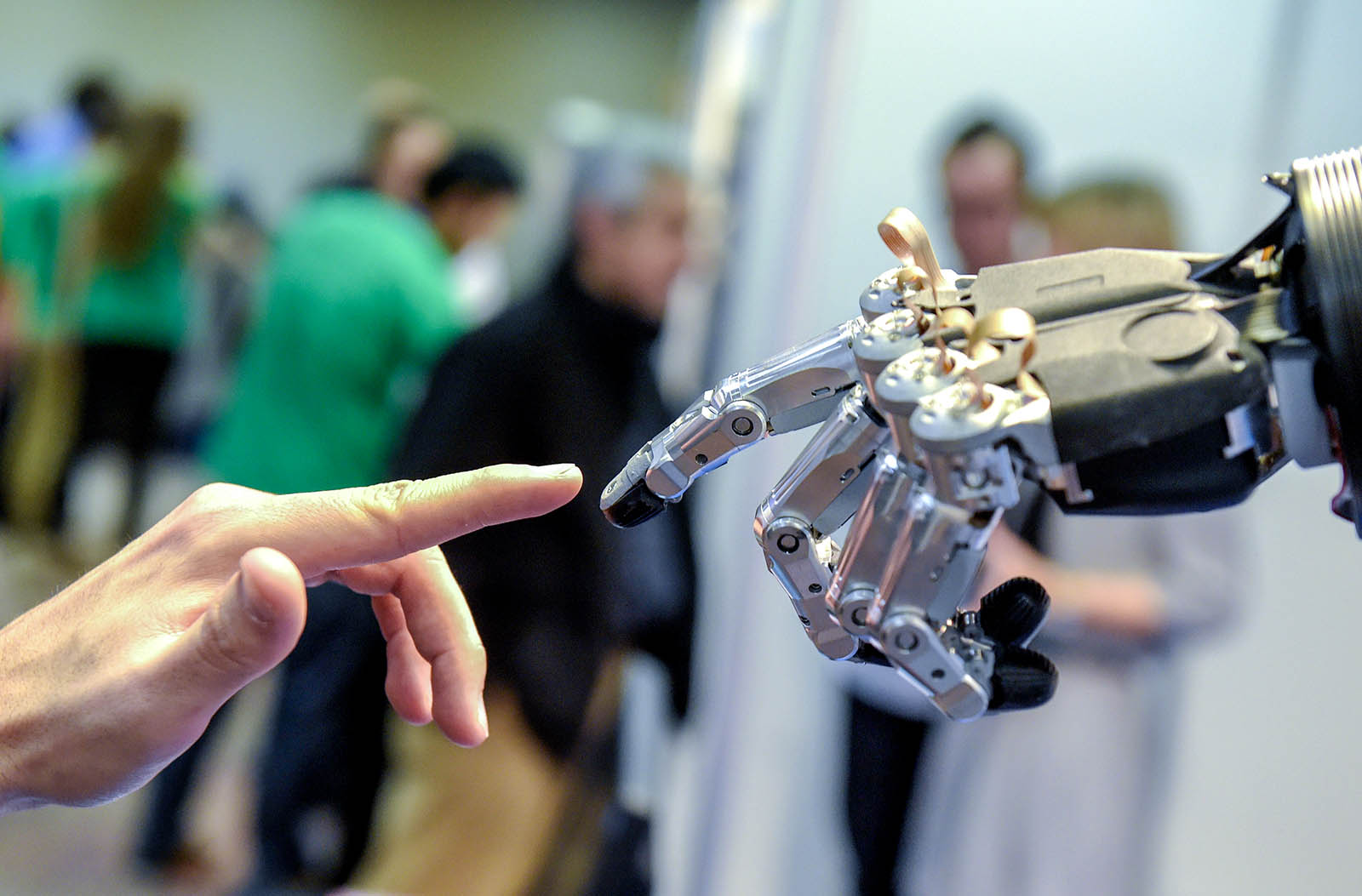 The rise of robotics and artificial intelligence dominates business headlines. Take, for example, recent reports of dairy farms in the U.S. and Japan that are investing heavily in cow-milking robots—illustrating how automation can help save fading agricultural enterprises. Or consider other stories about job disruption via chatbots and other forms of AI that have become all too familiar vision points for the future of work.
There's no doubt that organizations are rethinking their business models, redesigning work to harness the power of technology and adjust to a fast-changing world. Yet for all the concern about technological disruption, it's clear they can't succeed without making people a priority.
Indeed, people are the heart of every organization and at the heart of technology. With AI infused into today's and tomorrow's work, enterprises need highly—and newly—skilled people to maximize the benefits of digitization. People, not robots or AI software, will continue to brainstorm new ideas, pursue opportunity, inspire each other, and drive organizations to succeed. If anything, we've entered a new Human Age.
That's a key takeaway from Mercer's 2018 Global Talent Trends study, which gathered insights from more than 7,600 senior business executives, HR leaders, and employees from 21 industries and 44 countries around the world. The consensus reveals that global leaders and employees understand that, to thrive, organizations need workforces of lifelong learners who grow with the business, embrace continuous change, master new technologies, and build skills for the future.
What do employees need and want? Flexibility in how, when and where they work. Careers that conform to personal lives, not the other way around. A sense of well-being and purpose. And, as they support technology, they want technology to support them—through state-of-the-art platforms that enable people to connect, collaborate and innovate together.   
Success involves riding the crest of change, which requires a healthy risk appetite and a willingness to break and remake talent models.
While integrating new technologies, leadership must focus on this "human operating system" to power the organization. Here are five workforce trends for 2018 and beyond:
Change@Speed: How companies prepare for the future of work depends on the degree of disruption anticipated. Those expecting the most disruption are working agility into their model and placing bets on flatter, more networked structures (32 percent are forming more holacratic work teams—based on decentralized authority rather than a management hierarchy—compared to 22 percent last year). As more than half (53 percent) of executives predict at least one in five roles in their organization will cease to exist in the next five years, being prepared for job displacement and reskilling is critical for organizational survival.
Working with Purpose: Three-quarters (75 percent) of thriving employees, those who feel fulfilled personally and professionally, say their company has a strong sense of purpose. To find purpose, employees crave movement, learning, and experimentation. If not received, they will look for it elsewhere—39 percent of employees satisfied in their current job still plan to leave due to a perceived lack of career opportunity. In addition to purpose, the new value proposition includes health and financial well-being.
Permanent Flexibility: Individuals are vocal in their expectations of work arrangements that put them in control of their personal and professional lives. Employees want more flexible work options, and organizations are listening—80 percent of executives view flexible working as a core part of their value proposition (up from 49 percent last year). Only 3 percent of executives consider themselves industry leaders when it comes to enabling flexibility and 41 percent of employees fear that choosing flexible work arrangements will impact their promotion prospects.
Platform for Talent: Given that 89 percent of executives expect an increase in the competition for talent, organizations realize they must expand their talent ecosystem and update their HR models for a digital age. The time is now—two in five companies plan to "borrow" more talent in 2018, and 78 percent of employees would consider working on a freelance basis. Gaining greater access to talent through a broader ecosystem is part of the solution. Companies also need to deploy talent faster and with precision to unlock the potential of their workforce. Executives agree, reporting that improving the ability to move jobs to people and people to jobs is the talent investment that would have the most impact on business performance this year.
Digital from the Inside Out: Despite improvement over last year, companies lag on delivering a consumer-grade experience—only 15 percent consider themselves a digital organization today. While 65 percent of employees say that state-of-the-art tools are important for success, less than half (48 percent) say they have the digital tools necessary to do their job and only 43 percent have digital interactions with HR. Business leaders are confident in HR's ability to be a strategic partner in setting the course for the future, with 70 percent of executives reporting that HR aligns people strategy with the strategic priorities of the business.
In turbulent times, there is a tendency to hold on to the rafters. Intuitively, we know success involves riding the crest of change, and this requires a healthy risk appetite and a willingness to break and remake talent models. When we are living digitally, working flexibly, and being rewarded uniquely, we will unlock growth in the Human Age.