Economy
ASEAN Energy Cooperation: The Only Way to Prevent 'Lights Out' in the Region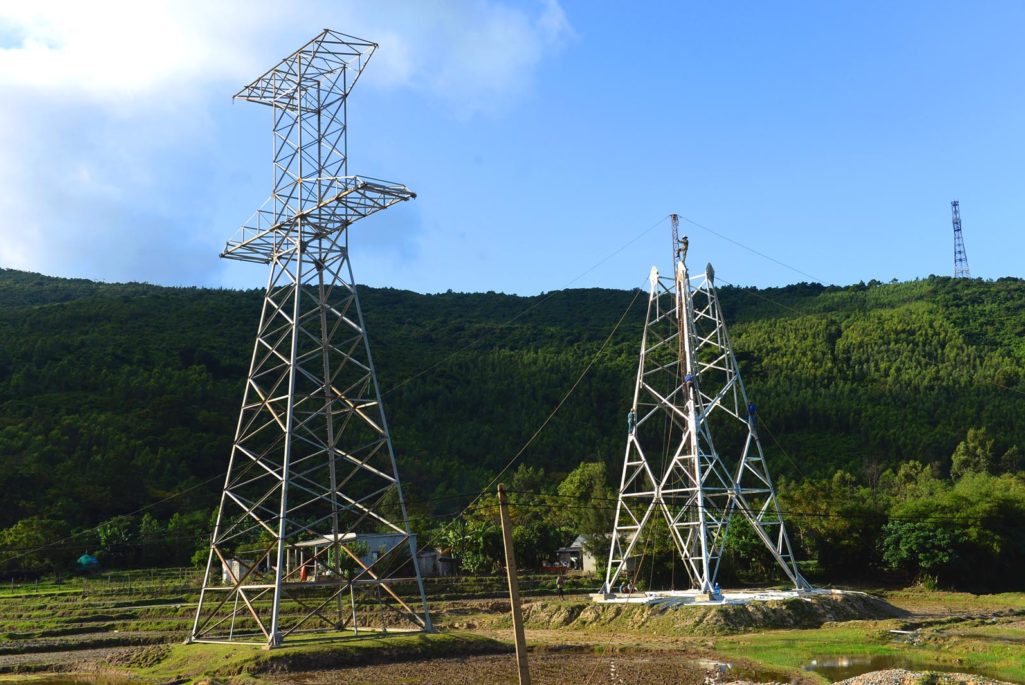 The countries comprising Southeast Asia have witnessed steady economic growth and improving living standards since the Asian Financial Crisis. Having weathered the global fiscal and financial crisis better than most other parts of the world, Southeast Asia has become the third-fastest growing region in the world after China and India.
In the wake of this economic success story, energy demand has increased rapidly and is projected to grow in the coming years as people aspire to own modern household appliances and personal vehicles. At the same time, conventional energy production is expected to decline in important oil and gas exporting countries such as Indonesia and Malaysia.
Expanding energy access and delivering secure and sustainable energy supplies will be key to sustaining Southeast Asia's economic success story as industry, business and households depend on energy to keep the lights on.
The Energy Challenge
This is no easy task for governments in the region as energy development comprises massive investments in infrastructure and access to land. Most countries and state-owned enterprises in the region are cash-constrained and rely on private sector companies to field the investment costs.
Coupled with a history of subsidizing energy prices in the electricity, transport and cooking fuel sectors, the question is how to ensure attractive rates of return for private investors while ensuring that governments decrease budget deficits for energy supplies and move to cost-reflective pricing.
This in itself is a massive agenda. Energy pricing is highly political, and in a developing region millions of people still depend on subsidized energy supplies to afford basic goods such as light and modern cooking fuels, in addition to the millions that still lack access to modern energy.
ASEAN should establish an electricity regulator to harmonize standards and assess common renewable energy projects.
Climate change and the pledge to reduce greenhouse gas emissions presents another challenge for Southeast Asian governments. Most energy plans heavily depend on coal to expand electricity generation, while the transport sector still relies on inefficient vehicles, which increases oil consumption.
The region urgently needs to increase the supply of renewable energy, advance energy efficient appliances, buildings and production processes, and build a sustainable transport sector.
What ASEAN Should Do
Given the agenda of the Association of Southeast Asian Nations (ASEAN) to advance regional economic integration, ASEAN countries need to work together to make the best use of the potential of renewable energy and establish common efficiency standards.
The ASEAN Power Grid and the Trans-ASEAN Gas Pipeline are first steps toward a common and integrated energy market. However, progress on implementing these long-standing plans has been slow.
One major roadblock to building a regional power market is the contrasting ways in which the power sector is managed by different member states. Electricity policy, regulation and structure have been the subjects of several studies. There is a pressing need to harmonize legal and regulatory frameworks, as well as technical standards for power connectivity and trade within the ASEAN region. Overcoming these institutional bottlenecks will be the first step toward creating energy security for the region. Also, a new push is needed to share electricity supplies and jointly develop solar, wind, and hydro capacity that can be exported across the region via new interconnections.
In the transport sector, personal, light and heavy duty vehicles standards need to be upgraded to bring the region closer to a sustainable transport sector, which would also improve the air quality in Southeast Asia's rapidly growing cities.
The Lao PDR-Thailand-Malaysia-Singapore power trading initiative is a good start, but more needs to be done—especially building modern renewable energy sources such as wind and solar. Joint cross-border public-private partnership projects that comprise both ASEAN governments and the private sector would help jump-start the growth of renewable energy in the region.
How Can it be Done?
This would clearly require a concerted push and expansion of energy cooperation in ASEAN and a secretariat that has sufficient resources to support member countries in the establishment of plans and institutions that can guide regional energy developments. An empowered ASEAN secretariat is very important for the region as it can then handle several issues (diplomatic, economic and security) in a more compelling and comprehensive manner for the region, driving the push for closer energy cooperation and collaboration in ASEAN.
First and foremost ASEAN should establish a common electricity regulator to harmonize standards and assess sites for common renewable energy projects. Second, regional standards that can propose joint efficiency standards across sectors are needed.
Clearly, this is an ambitious agenda as the region is experiencing political upheaval in key countries such as Thailand, Malaysia and the Philippines at present. Enhanced cooperation in the energy sector could help ASEAN keep the momentum of the ASEAN Economic Community in politically divisive times.