Economy
Australia Is About to Have an Infrastructure Boom — Will It End Badly?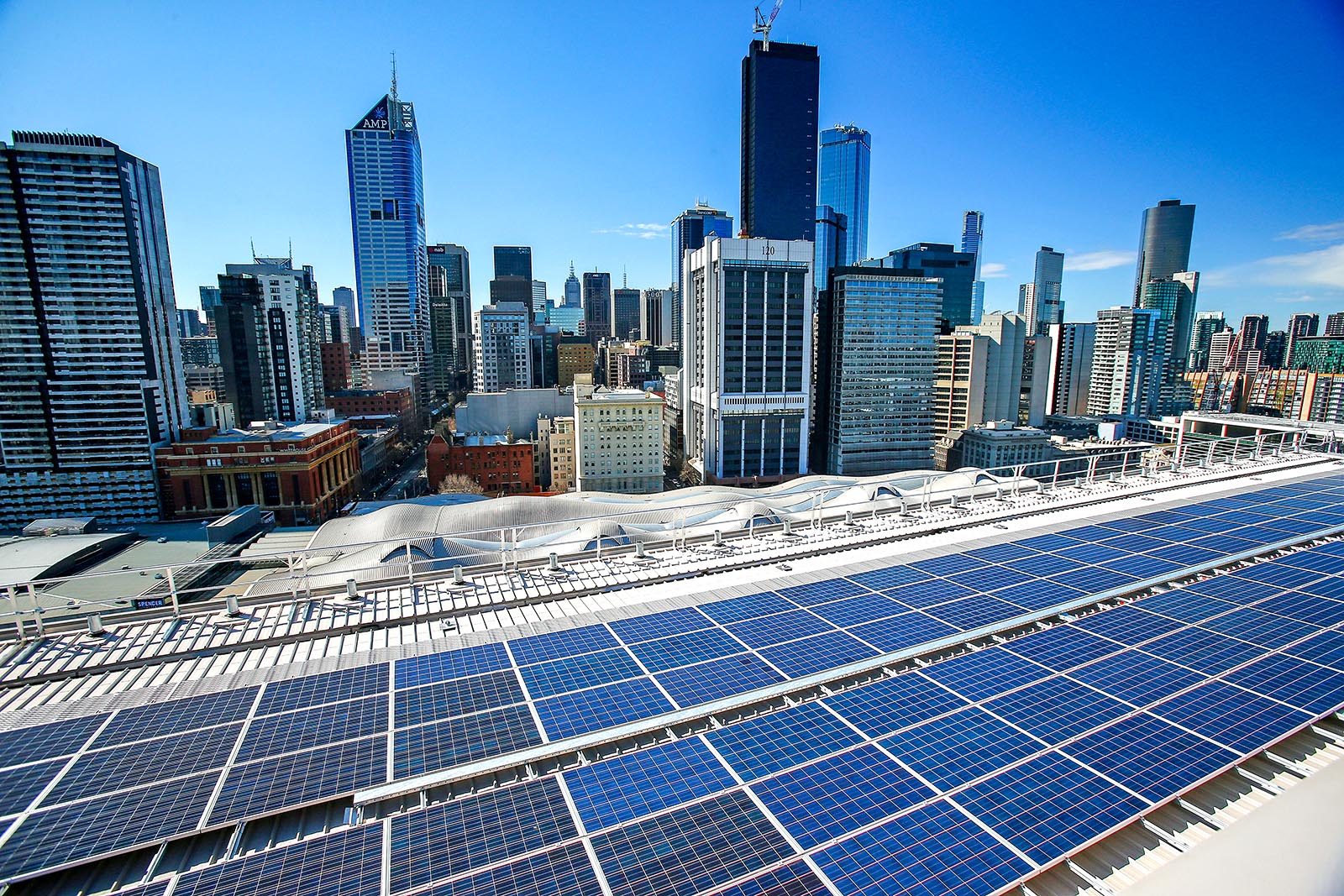 Australia is entering a phase of record infrastructure building: By our estimates, in 2022, transport projects alone will hit an AU$22 billion ($14.8 billion) — more than double the previous spike in infrastructure construction seen in 2013. 
But commentators are worried that Australia's infrastructure market might have bitten off more than it can chew, since the country's engineering and construction sector is already at capacity: Subcontractors are fully booked and, at times, backed up between jobs; the design house market is becoming busier; building material input prices are rising; and labor costs are only going up. 
And it doesn't end there: Following years of sustained strong growth, Australia's infrastructure asset owners are now facing sluggish economic conditions, which are creating a slowdown in passenger growth at airports and subdued export volumes being freighted from Australia's shores. Even so, existing capacity constraints in some areas mean expansions and maintenance upgrades for ports and airports will be necessary, as the private owners seek to position them for longer-term growth. Managing Australia's infrastructure boom leaves little margin for error. 
Ramping Up Federal Spending
State governments are currently compiling significant pipelines of major infrastructure projects. Large-scale transport projects will be under development for the next five years in New South Wales, Victoria and Queensland. On the energy front, there is Snowy Hydro 2.0 and other likely required electricity generation and transmission projects.
These kinds of infrastructure improvements bring enormous capital costs. Federal and state governments are increasing their infrastructure spending to AU$100 billion, up from AU$75 billion, while private investment will be sought to deliver several mega road and rail projects. 
The story is no different for the private sector owners of toll roads and airports. Melbourne Airport, the major asset belonging to Australia Pacific Airports Corp. (APAC), is expected to proceed with debt-funded capital works worth some AU$2.5 billion until the fiscal year 2023, with between AU$500 million to AU$600 million of capex expected this year. Transurban, Australia's largest toll road operator, is looking at capital contributions of AU$3.5 billion over the next four years across its portfolio of roads in Australia and the U.S.  
Investors May Still Err On the Side of Caution
Many investors will be looking to see whether projects are well-planned and likely to meet delivery expectations. While project sponsors may be partially protected from overruns, long, unexpected delays can hamper cashflows — not to mention the prolonged strain on the incumbent infrastructure network. 
Of the Australia-based infrastructure companies that S&P rates, many are well-braced for possible headwinds. Most in our rated infrastructure portfolio carry stable outlooks. Importantly, transportation operators have given themselves enough flexibility around when and how much capital they can inject into new projects according to how the macroeconomic picture changes.
This view is backed by a strong track record of their willingness to revisit their investment profile when faced with shocks to demand. Transportation infrastructure corporates have given themselves room to alter their capex commitments — both in terms of timing and value — as the domestic and regional economic picture develops, which should help them to battle through changes. 
We believe this record activity will certainly lead to challenges — for governments, sponsors and investors. 
Uncertainty Around Energy Policy
Australia's utilities are facing pronounced headwinds for multiple reasons. First, both the unregulated and regulated markets face greater scrutiny to reduce end-user bills. Measures for the unregulated market have already been introduced to limit prices in some jurisdictions: In July, regulators introduced a default market offer for national electricity markets. In effect, this means regulated retail pricing. 
This is expected to dampen the sector's earnings and limit financial headroom. In preparation, most unregulated companies reduced their retail prices in January 2019.
In 2015, the federal government introduced a renewable energy target mandating 33,000 gigawatt hours of generation from renewable sources by 2020, which, in practice, means retailers must procure a fifth of their supplies from clean energy. Large incumbent players have responded by entering into power purchase agreements, which have underwritten a string of new wind and solar power projects. 
Australia's Energy Policy Direction Remains Unclear
The regulatory or policy environment beyond 2020 is less certain — and investors are on standby as a result. Various Australian states have now set their own renewable targets, which are supporting investment in renewables. Cohesive federal and state policies regarding climate change, emission standards and renewable targets beyond 2020 should ensure coordinated development of renewable projects, while raising adequate investment in new dispatchable (reliable) generation capacity. This is important to limit volatility, as some old coal-fired plants will reach their scheduled retirement during the next decade.
Investors will be looking out for signs of heavy-handed political intervention — such as forced asset divestment or underwriting of new plants by the government — which could dissuade investment decisions. It's obvious, then, that greater clarity on the direction of the country's energy policy will be warmly welcomed and that financial prudence across the regulated and unregulated space will be pivotal. 
Is It Sustainable?
On the macro level, Australia's infrastructure boom looks wonderful for the industry and helpful for the economy. But is it viable and sustainable? We believe this record activity will certainly lead to challenges — for governments, sponsors and investors. 
Without proper planning and structuring of projects to attract the strongest bidders on appropriate terms, there could be shortages of skilled labor and expertise and problems with over-committed contractors or overly aggressive project schedules. 
Corporate Australia will face considerable headwinds ahead; it's up to infrastructure and power companies to remain nimble and be able to change tact as their operating conditions evolve. It's a scenario, however, that they should be ready to tackle.