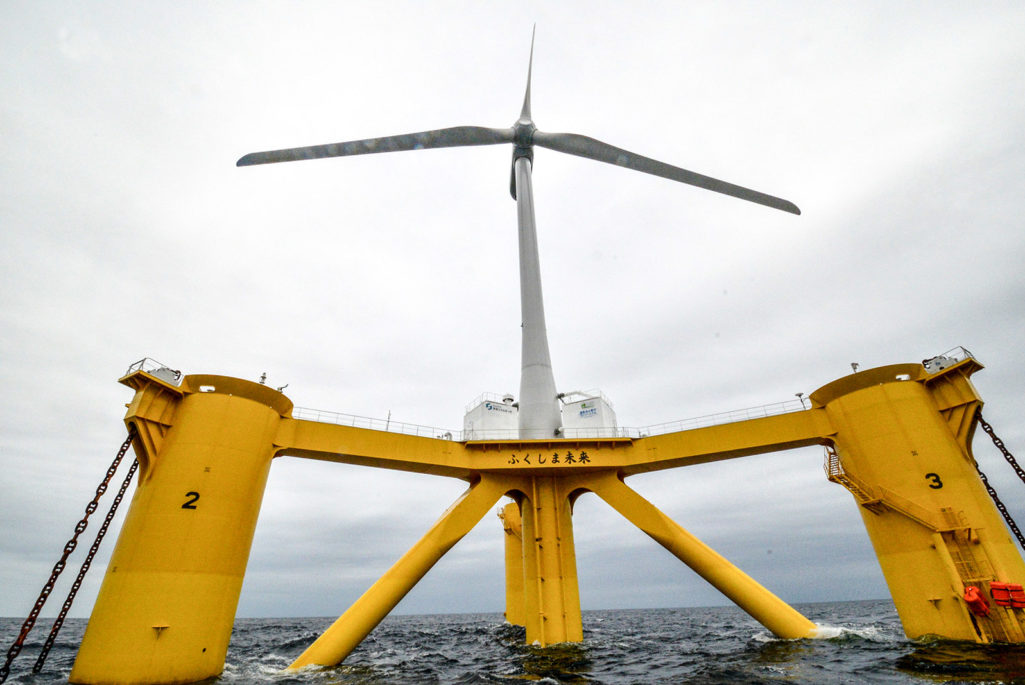 Environmental risk comprises a broad range of issues and threats—many of which don't immediately come to mind for business executives, even though they are always looming in the background.
Over the last few decades, concerns about increased energy production, threats to food and water security, and rising sea levels have put climate change on the minds of policymakers and executives. Even man-made risks like deforestation have significant implications. All of these risks carry potential consequences for corporations and risk management professionals, from dealing with business interruptions to building resilient supply chains.
Here is a recap of BRINK's five top stories about environmental risk, ranging from the energy effectiveness of 'green buildings' to mounting dangers of coastal flooding for the world's megacities.
The international agreement reached at the climate change summit (COP21) in Paris last year was a milestone achievement for setting the international agenda for minimizing global warming. The agreement established an ambitious timeline for curbing greenhouse gas emissions and limiting global warming to 1.5 degrees Celsius compared to pre-industrial levels.
Many environmentalists hailed the agreement, but significant barriers remain for the international community to meet its rigorous goal—such as the continued dependency on coal technologies to supply power to the world's poorest populations.
"Hampering the global deployment of Carbon Capture & Storage (CCS) and High-Efficiency/Low-Emissions (HELE) coal technologies runs the risk of increasing the cost of mitigating greenhouse gas (GHG) emissions," writes Janet Gellici, CEO of the National Coal Council.
Capturing, storing, and using CO2 emitted into the atmosphere is a tremendous challenge, according to Gellici, but advanced technologies like CCS can help mitigate these potential issues. Neglecting to embrace advanced coal technologies, however, "risks a failure to meet our climate objectives."
About 40 percent of U.S. primary energy use results from commercial and residential buildings, which means energy-efficient buildings will be an important factor for reducing energy use in the future. But are today's "green buildings" making much of an impact?
"There isn't enough data available to indicate that, on average, green buildings save more energy than conventional buildings," writes John H. Scofield, professor of physics at Oberlin College. "At best these green buildings perform no better and no worse on primary energy savings" compared to traditional buildings.
With the government requiring the construction of green buildings and the pressing need to lower energy use, Scofield's conclusion is a tough pill to swallow. But for green buildings to make an impact, their effectiveness—and the potential need for improvement—must first be fully considered.
The maritime industry landscape has long had three pillars: shipping, fishing, and offshore drilling. But a "new ocean economy" is on the horizon, and with it comes the potential for innovation, job-growth and—of course—risk.
The new ocean economy includes industries such as offshore wind, tidal, and wave energy; oil and gas exploration and production in ultra-deep water and exceptionally harsh environments; marine tourism; and marine biotechnology.
"But these maritime activities are unlikely to develop their full potential without effective management of the risks associated with them," writes Barrie Stevens, head of the international futures program for OECD. "The most appropriate way to manage both the economic and environmental risks is better management of the ocean space."
In recent years, flooding from storm surges has posed an increasing risk to coastal cities. In 2013, for example, floods caused the largest amount of insured losses out of any global disaster. With approximately 70 million people moving to cities every year, population in coastal flood zones is expected to increase 25 percent by 2050. Yet there are trillions of dollars in assets in flood zones across the world without adequate protections.
Watch this BRINK video interview with Erwann Michel-Kerjan, executive director of the Wharton Risk Center, as he discusses his in-depth analysis of flood mitigation strategies and different policy solutions for protecting flood-prone areas.
The world loves chocolate: Every year, we consume close to 3 million tons of cocoa products. Cocoa production had a global market valued at around $100 billion in 2015, and the industry employs between 5 and 6 million farmers.
But don't be fooled—cocoa is in crisis.
"The cocoa industry will not survive in its current form," writes Jason Clay, executive director of the markets institute at the World Wildlife Fund. Due to declining productivity, stagnating wages for cocoa farmers, and threats resulting from climate change, he argues, the cocoa industry is well beyond its peak production days.
The industry, however, can still revitalize itself—and Clay thinks cooperation will play a key role.
"The question," Clay asks, "is whether the industry can work together to revitalize itself in time."