Technology
AI in Asia: Challenges and Opportunities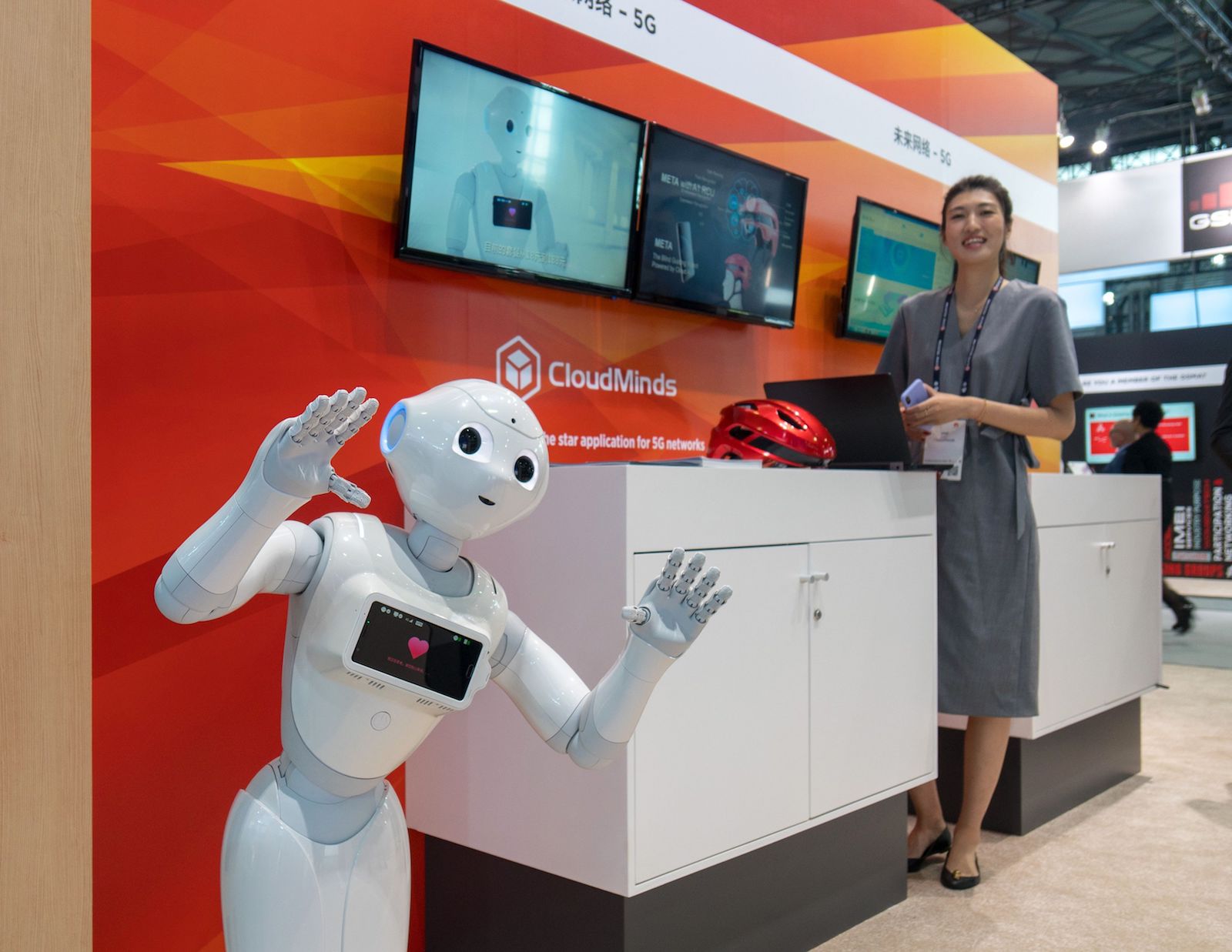 In today's information age, artificial intelligence has made a name for itself as a futuristic agent that will take away jobs and leave the planet in desolation. At least, that is what the skeptics believe. The proponents of AI choose to harbor a different philosophy, that it is an agent that will solve humanity's most challenging problems. Perhaps both takes are justified—let us unpack why.
What Is AI?
AI is an umbrella term that often gets thrown around to refer to tasks such as pattern recognition, speech recognition, computer vision, natural language processing, object detection, machine learning, statistical learning and many, many more. AI basically means to induce some level of "intelligence" to allow computers to make sense of data. Historically, automation comprised mostly of expert systems that relied on hard-coded if-then statements to control its actions in every imaginable scenario. Of course, this method is limited to the stretch of the programmer's imagination. AI systems, on the other hand, "learn" all the underlying features from an input data set to determine a suitable action.
The limitation with these systems is that inferences or predictions can only be made on data that comes from the same distribution. For example, if a model is trained with images of elephants of a certain breed, it probably will not be able to detect elephants of a different breed with the same level of precision. The fact that these systems work on probabilistic/stochastic models also means that predictions are typically not made with 100 percent accuracy. Even so, today's classic predictive models can successfully classify images with up to 99 percent accuracy. Simple proof of concept examples, such as image classification, can be stretched above and beyond by organizations to meet their specific needs. For example, image recognition can be used by law enforcement to locate fugitives, to read and interpret traffic signs in autonomous cars, and to perform medical image analysis to detect patterns unobservable to the naked eye, to name a few.
As mentioned earlier, computer vision is just one of many branches of AI. Over the last 60 years or so, AI has developed a huge support for a vast range of data types, which means that any form of data can be fed to train models and make predictions. Some revolutionary applications of machine learning include predicting earthquakes and tsunamis based on sequential data, financial analysis and predictive maintenance. Particularly in the Asian context, where many countries still rely on outdated infrastructure or natural disaster monitoring systems, tools for earthquake prediction and predictive maintenance can very much come in handy. These technologies have immense potential to uplift standards of security, economy, sociopolitical dynamics and human development in general.
Impact of AI on Asia
While the AI market is forecasted to create substantial economic distortion in Asia-Pacific, it is expected to grow from $6 billion in 2017 to $136 billion in 2025, averaging a stunning 47.71 percent growth per year. According to Tractica, the sectors that will be hit the hardest are those that involve repetitive, automatable tasks such as retail, transport, manufacturing and administration. Despite the unrealistic speculations of dystopian societies, AI systems require incredibly diligent efforts from its developers to get working. Therefore, rather than a super intelligent robot race, there will always be a need for human creativity in the backend to get things working. With the projected growth of AI, sectors such as telecommunications, health care, education, business services, science and technology are expected to be the largest beneficiaries.
With increased financial security derived from AI-enabled blockchain technologies, the workforce can live a healthier, happier and a more productive life.
Labor productivity gains and increased consumer demand of AI-powered products will account for a majority of the economic gains. Tractica reports that the largest beneficiary from this economic boost is expected to be China, with a projected 70 percent domination of the AI market in Asia-Pacific. Automated transportation is expected to play a significant role toward this boost, as elevated levels of congestion can be alleviated through fleet-wide traffic flow control. Being heavily reliant on manufacturing, Asian countries can implement automated supply chain optimization, which will generate faster outputs and, therefore, greater economic gain.
Economic motivations aside, AI has immense potential to alleviate human development challenges in Asia including hunger, sanitation, illiteracy and global warming. Implementing smart grid operation and maintenance systems can cut costs and eventually provide power to rural settlements. It can assist in solving world hunger through remote surveillance of settlements and determining an efficient resource allocation schedule. Using autonomous bots or drones to deliver resources would greatly speed up delivery to settlements living in precarious terrains. Literacy rates can be improved in Asian countries with interactive chatbots being deployed in classes to teach in an engaging way. Global warming adversities can be prevented by monitoring global temperatures and making predictions of severe weather patterns. This will allow ample time for residents to be evacuated from these areas. Improved health care, enabled by AI agents providing early diagnosis, can help to prolong life expectancies. Together with increased financial security derived from AI-enabled blockchain technologies, the workforce can live a healthier, happier and a more productive life.
Asia Has A Lot of Work To Do
Although, speaking at a macro level, it would seem that a global net capital boost of $15.7 trillion outweighs the costs, some serious ethical considerations arise from the fact that the people who are being displaced out of the job market may not be in a position to re-skill themselves. This would leave thousands of people in the manufacturing and transportation sectors jobless because the new jobs injected into the market due to AI would be highly specialized engineering jobs. This will likely create a further divide in income equality, leading to unstable societies. With the vast number of new incoming technologies, another challenge will be for lawmakers to regulate the proper use of such technologies. To prevent AI from falling into the wrong hands and to prevent hackers from tapping into the system, legislation will have to be drafted to regulate the release of products with a certain standard of firewalls.
Tractica forecasts that, at the current rate of progress, Asia will trail behind North America for the next 10 years. The biggest setback that Asia faces is a crippling shortage of talent in AI, rendering them unable to conduct effective research and development. To emphasize, where U.S. and Canada collectively have 10,000 AI specialists, China and India have a mere 1,000 specialists. The data shows that China is catching up on their volume of publications and patents in the AI space, however, talent retention through better remuneration and lifestyle offering must be Asia's highest priority. This will require significant monetary and infrastructural investment from Asian governments.
In summary, in order to capitalize on this largely untapped technology and remain resilient to the inevitable AI revolution, it is in Asia's best interest to invest largely into AI research and development. This will involve building advanced technological infrastructure dedicated to AI research, which also offers a safe, nurturing working environment to ensure highest retention of AI talent. This will also enable capacity-building in the discipline as well as drive down costs of AI-enabled products. Although Asia is lagging far behind North America, with access to the largest pool of user data, Asia has the potential to move ahead, provided better allocation of talent and resources is made.