Economy
Code Red—The Unacceptable Dangers of Weaker Building Regulations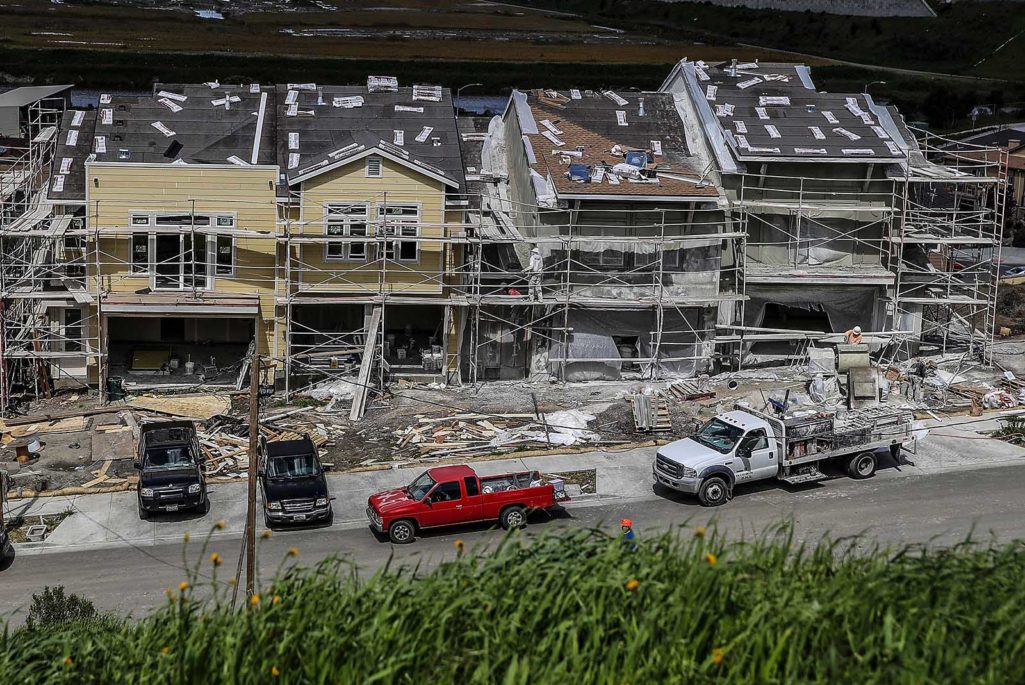 Designing buildings to be sustainable, resilient and safe is at the core of what architects do. Resilient, energy-conscious buildings are good for the environment and for economic policy.
Yet in recent months, policymakers in Washington and in some states have proposed and even succeeded in rolling back regulations that have made America's buildings among the safest and most advanced in the world. This is ill-advised public policy, especially in the aftermath of Hurricanes Harvey and Irma.
Late last month, the administration issued an executive order to roll back rules governing environmental reviews for infrastructure projects and to lift restrictions on federally funded projects in flood-prone areas. This is part of ongoing efforts to streamline regulations, ostensibly to speed the rebuilding of aging U.S. infrastructure. Red tape should be eliminated, of course, but why would we abandon requirements to keep federally funded projects outside of FEMA-defined flood plains?
Common-Sense Regulations
It is a mistake to roll back common-sense programs that make people safer in order to save taxpayers money. Designing projects to avoid exposure to natural disasters—floods, fires and earthquakes—is not just important to citizen health, safety and welfare, it makes basic economic sense. In 2016 alone, we spent $46 billion in the wake of natural disasters, and that was just in direct costs. The damage wrought by Harvey and Irma will total at least five times that much.
Efforts to weaken sound design policies are gaining traction in the states, too. The catastrophic damage from Hurricane Andrew 25 years ago led to more stringent Florida building codes, which have made the state's newer buildings and homes resilient even to the most recent major storms. But in June of this year, Florida Governor Rick Scott signed legislation that will imperil Floridians' ability to withstand future storms by no longer requiring the state to adopt new editions of nationally recognized, state-of-the-art model building codes.
Energy-conserving, sustainable buildings save lives and they save money, a fact that policymakers should realize.
The American Institute of Architects asked the governor to veto this legislation, noting that weaker codes could lead to much higher costs for rebuilding following major disasters—at the very moment that policymakers in Washington are looking to reduce funding for FEMA and other programs that help communities after disasters. The Wall Street Journal reports that Florida houses built after the state adopted the more stringent building codes survived Hurricane Irma in much better shape than those built under previous versions of the code.
And when Indiana was on the brink of allowing its energy code to expire last fall, last minute lobbying by architects convinced then-Governor Mike Pence to extend the code, keeping buildings warm in winter and cool in summer at reduced costs and lower rates of energy use.
Cost-Effective Policies
These are matters of common sense, but how do we convince states to maintain sound regulations and sensible policies to keep buildings efficient and resilient?
One solution is on the horizon. Shortly before the administration took office this January, a cash-starved FEMA proposed a regulation that would help the government meet the staggering costs of disaster recovery. FEMA proposed imposing a "state disaster deductible"—a requirement that states shoulder some of the disaster recovery costs up front, before receiving federal dollars. The deductible would be reduced for states that applied stricter building codes, or took other steps to reduce vulnerability to disasters.
These kinds of cost-effective, innovative policies will help to ensure that the federal government does its part to make our buildings safer. So far, this proposal has been spared in efforts to gut building regulations, but the perception remains among some policymakers that good design is more expensive and not worth pursuing.
Energy-conserving, sustainable buildings save lives and they save money, a fact that policymakers at all levels of government should realize.