Environment
Colombia's Energy Sector Driving Social, Economic Reforms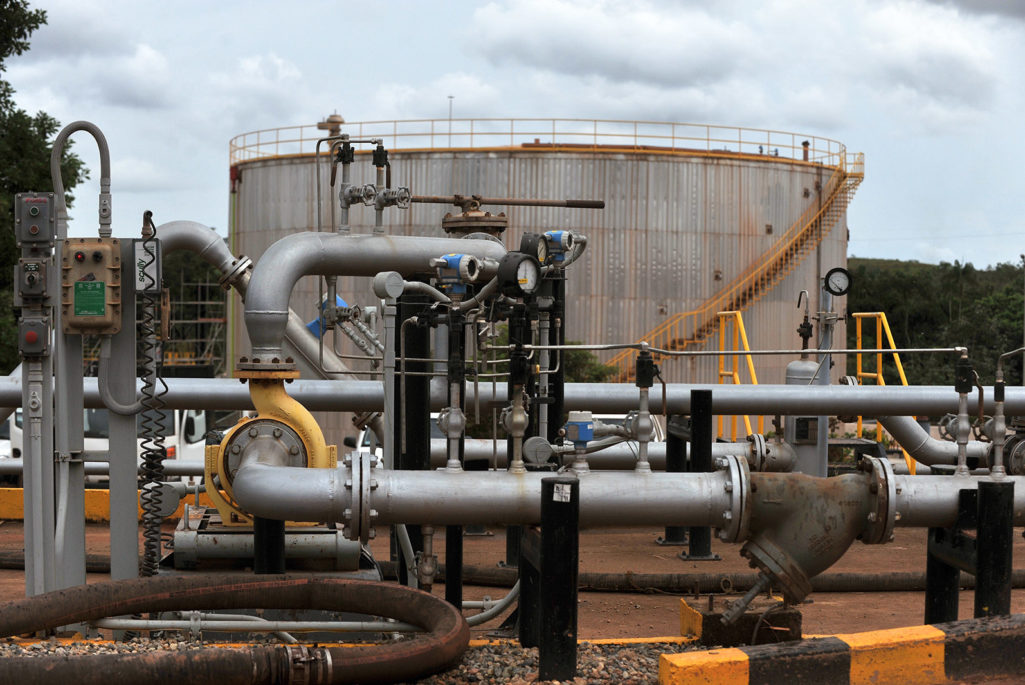 During the World Energy Leaders' Summit in Colombia in November, World Energy Focus interviewed the nation's Minister of Mines and Energy, Tomás González Estrada, and asked him about advances his country has made toward solving the energy trilemma, what role energy has played in society, and Colombia's place as an energy role model for other Latin American countries.
It is now more than a decade since Colombia reformed its energy sector to attract more investment. How well have the reforms worked?
Colombia has improved in recent years. There has been a revolution in economic and social terms, in poverty reduction, in job creation and in economic growth.
The most important thing is that behind all this—in its silent way—has been energy. It has played a leading role 
by giving us the resources to make social investments in all areas. Energy has enabled jobs to be created and, most importantly, energy has reached people who had no access to it before. Nothing reduces poverty as much as access to energy.
What plans are there for 
further reforms?

Colombia is a long way down a peace process—a process that is advanced and on course. But making peace 
is going to require a great deal of investment. The energy sector is going to have to generate the resources to pay for our investments in peace and in poverty reduction, which means the sector is going to play a very important role in determining Colombia's future.
We are going to continue as a country open to investment, as a country in which the public sector is working to create a clear and stable regulatory framework to attract responsible investment—investment that can be made in a way that ensures resources are available and which remains open to new technologies.
In the future, above all in terms of hydrocarbons, we are very focused
 on the development of unconventional reserves, in the development of the offshore resources that we have, and in developing the necessary technologies.
Is Colombia an example for other countries in the region to follow?
I believe that in Colombia we have valuable experience. We have learnt and discovered things that have worked well for us, such as institutional reforms that have enabled us to attract investment.
We have experience in developing projects and energizing small communities. If anyone feels that the Colombian experience is useful, we are very pleased to share it.
At the WEC summit, several countries—such as Peru, the Dominican Republic, and Mexico, with its energy reforms
—asked us to explain the Colombian situation.
They told us publicly that they had used the Colombian experience very productively.
So we are pleased that people want to know about the Colombian experience. However, we also know that we have a great deal more to do and we learnt a lot in this conference about what other countries of the region are doing well.
What is Colombia doing to reduce the carbon intensity of energy production and consumption in the country?
Three-quarters of our generating capacity is hydropower, but it produces 80 percent of our energy. This means we have an energy matrix that is very clean, sustainable and competitive.
We want to continue down this road, and we are ready in regulatory terms to receive non-conventional renewable energy. We are going to have more developments in solar and wind power, which we are pleased about. Also, we are doing it through market mechanisms. We are not intervening in the market but rather allowing good projects that have merit to increase their participation in the energy matrix.
In terms of consumption we have a long way to go—especially in transport, housing and industry. What we have done is to pass a renewable energy 
law that will enable us to achieve
 major efficiencies in consumption. 
All the mechanisms are in place 
for consumption to become much more efficient.
Attacks on oil and gas pipelines have been increasing in recent years. How disruptive are these attacks and what is the government doing to help prevent them?
Colombia has been involved in an armed conflict for more than 50 years. One of the main priorities of President Santos has been to bring the armed conflict to an end through negotiation. We have made greater progress in 
this peace process than ever before in history. We already have agreements on three of the five points of the agenda and we are now discussing the issues of justice and the surrender of arms. We are right at the end of the process.
No sector will benefit from an end to the conflict as much as energy. We believe that when this peace comes we are going to have undisturbed operations that will make us more competitive and make energy work better for the people.
You have just received the good news that Colombia's ranking in the new edition of World Energy Council's Energy Trilemma Index is significantly higher than in last year's. How has the country achieved this?
We were delighted and proud to receive the new ranking. In 2013 we ranked 24th; this year we will be 16th out of 129 countries. The WEC has mentioned that this is the result of serious, well-structured and carefully thought-out energy policies focusing on the long term.
These policies have allowed a good division of labor. The investors do what they know best—which is to devise projects, find resources and make plans to develop them—while the public sector has to focus on having a regulatory framework that allows investment to succeed in a responsible and competitive way, and on providing access to energy for those who still do not have it.
These are the three dimensions of 
the trilemma. We have an energy
 matrix that is secure and sustainable and we have made a lot of progress 
in coverage, which now stands at
 96 percent; our priority today is the 4 percent of Colombians who still do not have access to energy. These Colombians are in the most remote and poorest places. Reaching them, and giving them access to energy, will be the best way to integrate them into development and help them start down the road to prosperity.
This piece first appeared in World Energy Focus, from the World Energy Council.