Society
Corporations Reexamine Culture in an Increasingly Inclusive World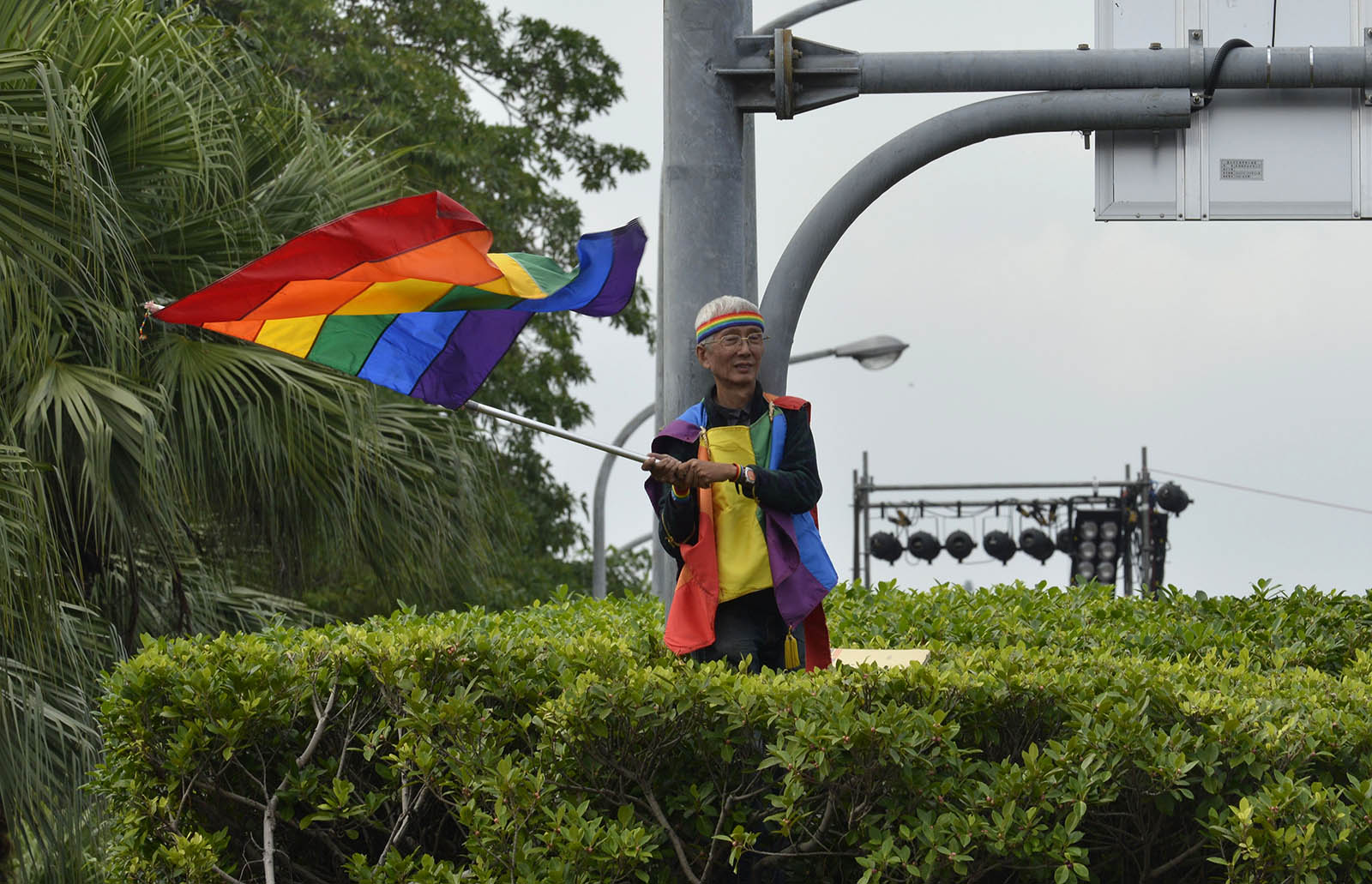 The expansion of lesbian, gay, bisexual, and transgender rights and awareness has become a hot topic around the world in recent times, including the way LGBT topics are addressed in the workplace. Recent episodes show the changes we are witnessing.
In May, Taiwan became the first Asian country to vote in favor of recognizing gay marriage. Australia's prime minister said in August that Parliament could legalize gay marriage this year if the nation's voters endorse it in a rare nonbinding poll in November, and 61.6 percent voted in favor. As of November, 25 countries globally recognized gay marriage.
The Changing Face of Public Opinion in Hong Kong
In a telephone survey conducted by Social Sciences Research Centre at the University of Hong Kong in June 2013, 60 percent of Hong Kong respondents either somewhat or completely agreed that Hong Kong should have a law that protects people from being discriminated against because of their sexual orientation.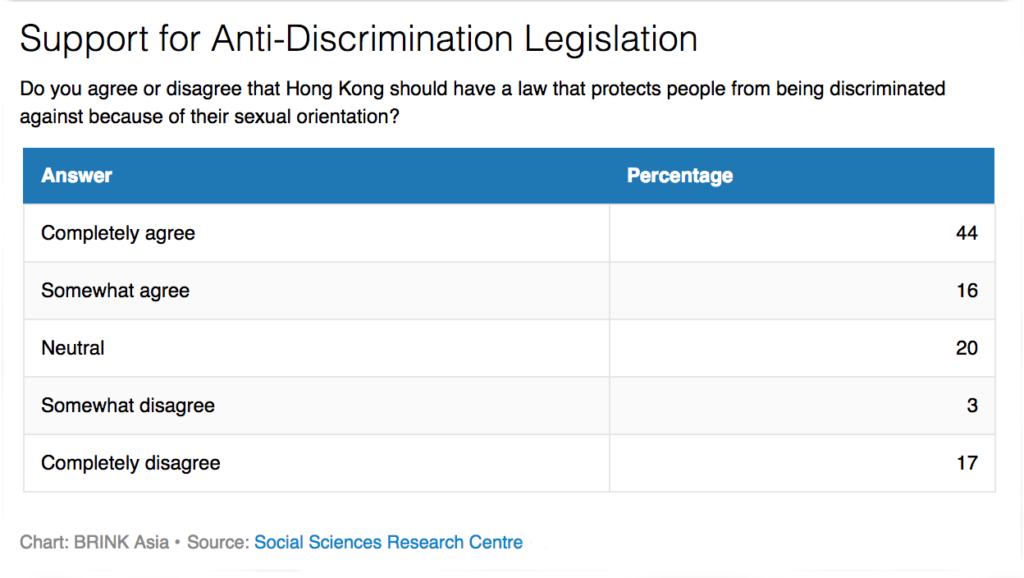 One survey was conducted in the workplace in 2011 by Community Business, a Hong Kong nonprofit that promotes social inclusion and tackles workplace inequality to help businesses perform better. It found that 85 percent of the working respondents said there was a need for greater inclusiveness in Hong Kong, and 80 percent said that companies should take steps to treat their LGBT employees fairly.
Boosting Productivity through Diversity
In a November 2014 study of 39 emerging economies conducted by the Williams Institute and USAID, the authors ran a multivariate regression analysis to look at the correlation between the advent of national LGBT rights and productivity growth and found that limited freedom hampered economic productivity. It also found that "workplace discrimination causes LGBT people to be unemployed or underemployed, which mean[s] their full productive capacity is not being used," and that "LGBT people face multiple barriers to physical and mental health, which reduces their ability to work and their productivity in the workplace."
The study used the Global Index on Legal Recognition of Homosexual Orientation and the Transgender Rights Index as a proxy for LGBT rights, assigning a value of 2 points to China and about 5 points to Taiwan on an 8-point scale.  
Studies have also shown that inclusive, open working environments for LGBT staff help boost productivity, with at least one showing 30 percent improvement when staff was comfortable about being open about their orientation.
Global Recognition for LGBT Workers
Mercer's LGBT Benefits around the World survey provides HR and business managers with insights into how global companies are addressing the benefits-related needs of their LGBT employees. The survey includes responses from 50 countries, including China and Hong Kong.
According to Mercer research, while many global organizations have adopted broader diversity and inclusion policies, just over half have tailored these policies to specifically accommodate LGBT employees. In addition, one-third of organizations do not have a designated program for LGBT employees within their diversity and inclusion policy, and 20 percent of organizations rely on other corporate policies to accommodate LGBT individuals. Notably, most organizations that have adopted a stand-alone policy for LGBT employees (28 percent) have done so as a global policy for all locations.
Even though many organizations have not created a diversity and inclusion policy that specifically addresses the treatment and care of LGBT employees, most have adopted a policy that protects them from workplace discrimination or harassment. According to Mercer's survey, two-thirds of global organizations have a separate anti-discrimination policy that covers LGBT employees, and an additional 6 percent plan to adopt such a policy within the next 12 months. A smaller portion of companies (28 percent) allow employees to self-identify as lesbian, gay, bisexual, or transgender for the purposes of workforce analytics.
Studies have also shown that inclusive, open working environments for LGBT staff help boost productivity.
Organizations globally have revisited the language of their health and wealth benefits programs to ensure that LGBT couples are eligible for the same company benefits as opposite-sex couples. In many cases, this includes amending programs to recognize same-sex couples in locations where civil unions are prohibited. Mercer's survey findings reflect this trend with most companies worldwide—81 percent—offering the same life, medical, and retirement benefits to LGBT couples. Companies in North America are 31 percent more likely to provide family planning assistance to LGBT employees than those in Asia.
Global companies with individual contributors who are important to success are more likely to offer special benefits to attract and retain staff and will push forward on diversity and inclusion issues to ensure they have access to the best. Multinationals are also often under pressure from shareholder groups and headquarters to ensure that global benefits for staff are as fair as possible, given differences in legal systems and cultures. In our experience, large local companies are less likely to be vocal about their commitment to providing equal opportunities and benefits to LGBT employees, but they may offer benefits without a special policy that singles out LGBT staff.
What Can Businesses Do?
What companies are struggling with is how to implement specific LGBT policies or make more generic policies LGBT-specific. The often-heard comment is: "Of course we support LGBT rights, but we just never made it too explicitly known—it goes without saying." However, not addressing policies specifically makes them less impactful and can actually result in all employees feeling less safe about their work environment. After all, working for an organization that does not share its values and philosophies clearly creates confusion and can easily lead to misunderstanding between employees as well.
One way to ensure safe and supportive work environments for all employees is to hold both formal and informal events to explain and discuss LGBT policies in order to take away bias. These events should ideally be sponsored by senior management, not just HR, and should be driven by both LGBT staff as well as allies of LGBT people to ensure that the complete workforce is represented. Some other initiatives would be to illustrate real-life scenarios via podcasts or videos to help employees understand the impact of LGBT policies on their colleagues. An excellent example of explaining these scenarios is the "Same but Different" legal guidebook, which can be used as a starting point for LGBT discussions.
It may take time to engage your workforce and embrace LGBT policies. Just like any other policy, your LGBT-specific programs should be in line with your overall employee value proposition. Having an open debate about this with a focus group of employees who can function as ambassadors will have a much more positive impact than any implicit policy or any seemingly randomly chosen LGBT program.