Society
Demonetization in India: Driving a Digital Treasure Hunt?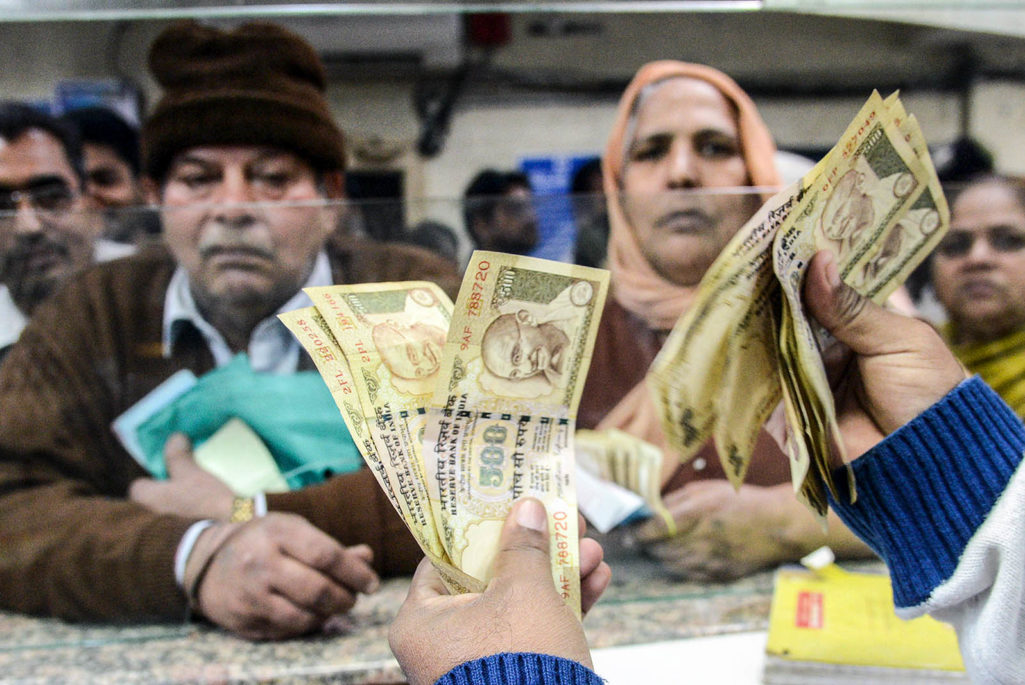 In what can be described as a historic opportunity to weed out ills in the country's shadow economy, Indian prime minister Narendra Modi announced that all 500 and 1,000 rupee notes have been stripped of their status as legal tender, as his party intensifies its strike on black money.
The two kinds of notes comprise about 86 percent of the currency in circulation by value in India and represent the maximum—and most popular—currency denominations. Their demonetization has been both praised and criticized in the international media, and the people of India themselves are equally split.
So why demonetize the notes? India's Ministry of Finance said that the purpose is to curb financing of terrorism and any other subversive activities through the proceeds of fake currency notes. It also aims to restrain the shadow economy in India, the major driver of inflation that adversely affects the poor and deprives the government of tax revenue. In addition, it is hoped that the move will reduce cash circulation, as most corrupt activities and illegal dealings are cash-based.
The move is also expected to unearth people's real income and ensure those falling under certain brackets pay taxes promptly. At present, just 1 percent of the country's people are paying income tax.
Cashing Out
In the West, where most people have bank accounts and debit and credit cards, many would likely think that the revocation of certain bank notes, though it may cause some inconvenience, would be no problem. India is a different story; banking is still considered to be a luxury for the majority of people  below the poverty line. Despite current government attempts to ensure financial inclusion, many still use only notes and coins to pay for goods and services. In fact, it is estimated that 95 percent of transactions in India are made using cash, and for those squirrelling money away, it is a necessity to survive.
Though the announcement came as a surprise to some sectors of the public (and many politicians), the ruling party has been determined to eradicate black money from the moment it took power. A special investigations team was set up in 2014 to curb black money, and enforcement efforts increased through the amendment of a series of measures such as the double taxation avoidance agreements.
The people of India have been given until the end of business hours on Dec. 30 to exchange or deposit their notes at banks and post offices. Other measures have also been put into place to make sure the procedure runs smoothly and is as convenient as possible for the public.
At present, just 1 percent of India's citizens are paying income tax.
Though its intentions for the country's economy appear positive, the move has not been well-received by the public. Tempers are flaring and some are warning of riots over the abrupt change. Not accustomed to dealing with banks, the poor are left waiting in long lines outside financial institutions simply to figure out what to do with their notes.
Social media has been flooded with rumors and conspiracy theories abound; they include the notion that the new 2,000 rupee note has an embedded electronic chip. Volunteers are also using social media to make sure that no one loses out by crowdsourcing and sharing information on what to do and where to go.
Going Cashless?
Digital banking companies have also risen to the challenge, setting up shop in more convenient places to allow people to sign up and use their money as they wish. For example, Paytm, an e-wallet firm, has seen a huge surge in transactions, and even some roadside stalls have started to accept e-wallet payments.
The removal of the notes has also brought India's first digital and cashless village, Akodara, which is 60 miles from the northern city of Ahmedabad, into the limelight. Most of the 1,200 people living in Akodara buy everything from wheat flour to potato chips through mobile banking and have little to worry about when it comes to the demonetization. The Reserve Bank of India has also been encouraging citizens to make use of internet and mobile banking at least in the short term, as it works to "alleviate the pressure on the physical currency."
Although it may be true that demonetization has brought with it an inevitable slowdown, it could be the start of a new economy for India: one that is far more inclusive and helps to educate the people of India on the benefits of transactions in a digital world.
This piece first appeared on The Conversation.