Technology
Discharging a Patient Takes 174 Moving Parts. Can Machine Learning Help?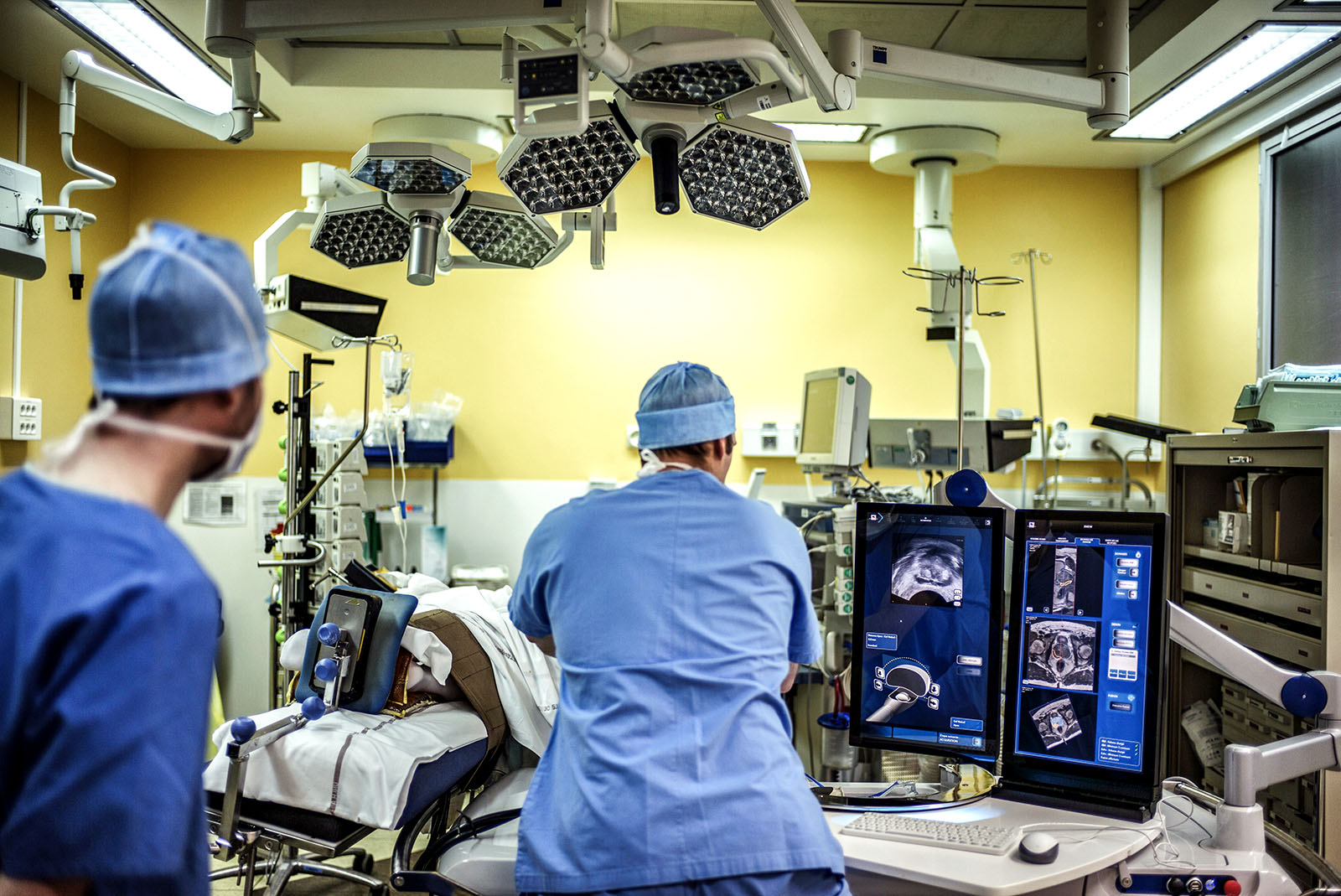 Sam Glick, partner in the Health & Life Sciences division at Oliver Wyman, talks to Mudit Garg, chief executive officer of Qventus, about some of the greatest opportunities for artificial intelligence and machine learning in the health care industry.
Growing up in India, Mudit Garg's first impression of the United States health care system was one of groundbreaking medical advancements. He recalled his first exposure to a rural U.S. hospital as a "truly eye-opening" experience.
"If you look at the U.S. compared to other countries, we have world-class treatments, world-class equipment and therapies and world-class clinicians," he said. Still, he observed that the country's full potential is "often eclipsed by a lack of highly reliable operations." For example, despite the ability of a rural hospital to deliver top-notch care, "[the U.S.'s] current approach is not sustainable, relying heavily on the superhuman efforts made by the frontline."
"I started to see our failure to provide world-class medicine came from our inability to create repeatable and reliable systems around the delivery of care," he said. "Going deeper into it, I kept seeing compounded issues. A patient who didn't get an MRI done on time stayed an extra day or two. A patient waiting for their labs might be held up for discharge. Things like this added up to massive amounts of waste in the system. If you look just at length of stay … about $140 billion is lost every year in the U.S. health care system alone."
Unscheduled Visits
Health system leaders, whom Mr. Garg has spoken with, estimate more than half of their patient visits are unscheduled, a problem that is not well-understood or analyzed by those outside of the health care industry. While there are tools available to help manage patient information, he's seen firsthand how staff are too busy to sort through dashboards and extrapolate how to best adapt to the ever-changing environment in front of them. This often results in a frustrated patient experience, exhausted care teams and operational inefficiencies.
Mr. Garg's work streamlining the myriad, daily decisions the best managers might anticipate—such as which MRI is most critical to get done today as opposed to tomorrow—aims to alleviate the cognitive load and put people at the center of care.
Importance of Contextual Clues
But a management style that emphasizes helping people develop new habits, he said, often leads to resistance, especially if certain individuals are wary of organizational change.
"If I was driving, and every time I hit 66 miles per hour, a shrill alarm sounded in my car, I'd throw it out the window," he said. "But if the alarm learned I usually stay within 5 or 6 miles of this speed, I'd slowly start to change my behavior."
"A machine-learning approach utilizing rich contextual cues, not a rules-based approach, is effective in helping people develop new habits," he concluded.
Mr. Garg believes artificial intelligence and machine learning can only improve operations if there is high confidence that once a problem is detected or anticipated, it is likely to be acted upon. That happens either through automation or through habit formation.
Quietly improving operational reliability, he said, is one of machine learning's greatest opportunities. "Discharging a patient—which from a patient's perspective may seem like a simple process—takes 174 moving human parts," he said.
"Moving from just predicting with technology to surfacing the best course of action in real time is the transformation needed to foster meaningful change. Freeing up clinicians working in a highly complex environment to do the highest cognitive tasks is what artificial intelligence success looks like."
This piece originally appeared in the Oliver Wyman Health podcast.