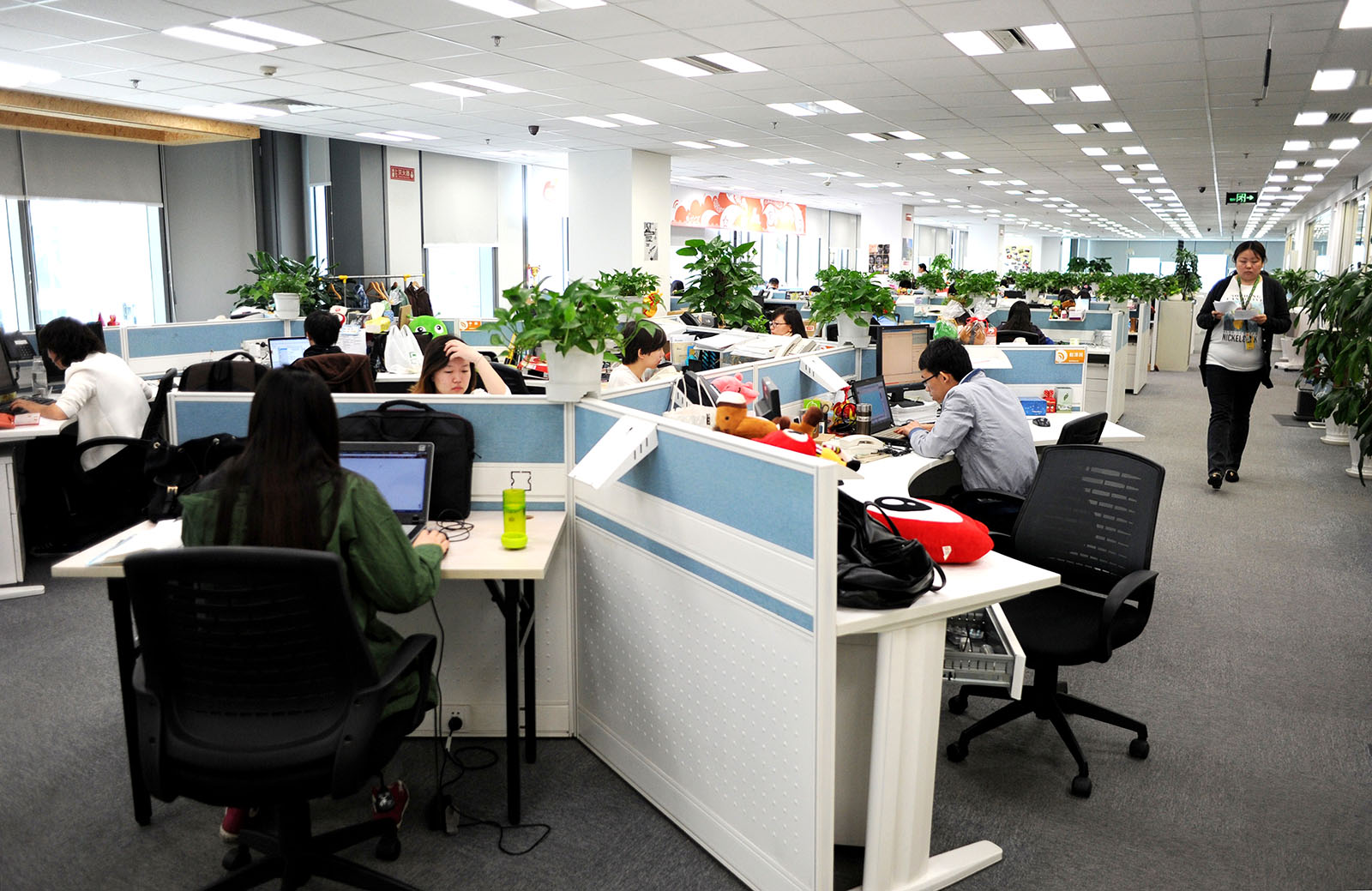 New data shows that CEOs in Asia are beginning to realize that putting people at the heart of change is the only way to drive sustainable growth.
People create the value in today's organizations. Organizations are entering a state of permanent transformation—of structures, cultures and people—as a way to navigate the increasing pace of change. To be competitive in today's market, it is no longer about scale and capital or sequential strategic plans, where people strategy may have been an afterthought.  
How To Thrive
According to Mercer's 2018 Global Talent Trends Study, 58 percent of the C-suite executives surveyed in China feel that over one-fifth of the roles in their organizations will cease to exist in the next five years. The Fourth Industrial Revolution is ideas-based and leverages technology to further automate processes and augment human capability.
Mercer's Thriving in an Age of Disruption study also found that thriving organizations reinvent themselves, are agile and resistant, and have a positive impact on society. They also treat talent as an asset to invest in, "not simply [as] a business cost."
A company's ability to reinvent itself will be key to thriving in the future of work. In fact, according to the 2018 Global Talent Trends Study, organizational redesign is a priority for executives. One hundred percent of the companies surveyed in China are planning a redesign in the next two years. And yet, only 14 percent of those executives in China consider their organizations "change agile."
What Employees Want
If key stakeholders in the business still question the importance of being change agile, remind them that it matters what employees want. In Growth Economies, we argue that "talented individuals are drawn to organizations that continually refresh their systems and processes as well as their strategic initiatives in order to delight customers and outwit competitors. Great companies know that by being agile they can stay in play for many years."
Thriving in an Age of Disruption explains the five components of an effective people strategy:
Exhibit: Five Components of an Effective People Strategy
How To Make a People Strategy
It is essential to address both the businesses strategy as well as the people strategy in an emerging market. We have four recommendations for an effective people strategy:
Future-focused

. How will local employees add value today while planning for tomorrow? A focus on the future reflects the evolution of the business and work culture.

Data-driven

. After reflecting on your current talent pool, where are the skills gaps? What can you build and what do you need to buy or borrow? Incorporating data into making decisions on the strategy ensures that insights into the current needs of a company's workforce are considered.

Integrated

. While being aware and sensitive to local customs, how can you also ensure that talent development is universal and comprehensive? Work toward having one plan that brings the company's talent and HR programs together. Aim to remove all silos.

People-centric

. What do you need to know about the local customs? How do you make sure that work is meaningful in the local context? Design work so that it's more fulfilling and rewarding for individuals.  
JD.com, the Chinese e-commerce giant is famous for using big data and artificial intelligence to expedite delivery and improve services. What is lesser-known, perhaps, is how JD.com is applying the same data-driven decision-making in performance management of its more than 150,000 workforce.
UOB, an Asian bank is another organization that is future-focused. By leveraging employee interest and creativity through their 2020 Ideas Contest, employees are encouraged to come up with innovative solutions for the banking industry. This contest also ensures that employees are digital-ready and will be competitive in the future of work.
Building at Speed
It is always challenging to build up a talent pipeline—and even more so in an emerging market. This is why businesses will need to develop a "platform" approach to talent, wherein people are sourced, upskilled and deployed at scale and at speed. Achieving this vision requires a fundamental shift in how we source and deploy talent and a rethink of our mental models of who owns talent, what talent can do, and who drives talent insights and decision-making.
What is essential is that employees feel valued and that they trust the organization. Give employees chances to experiment and even to fail. The more technology and data is infused into the workplace, the greater the premium on unique human skills and traits such as empathy.
A version of this article first appeared here.