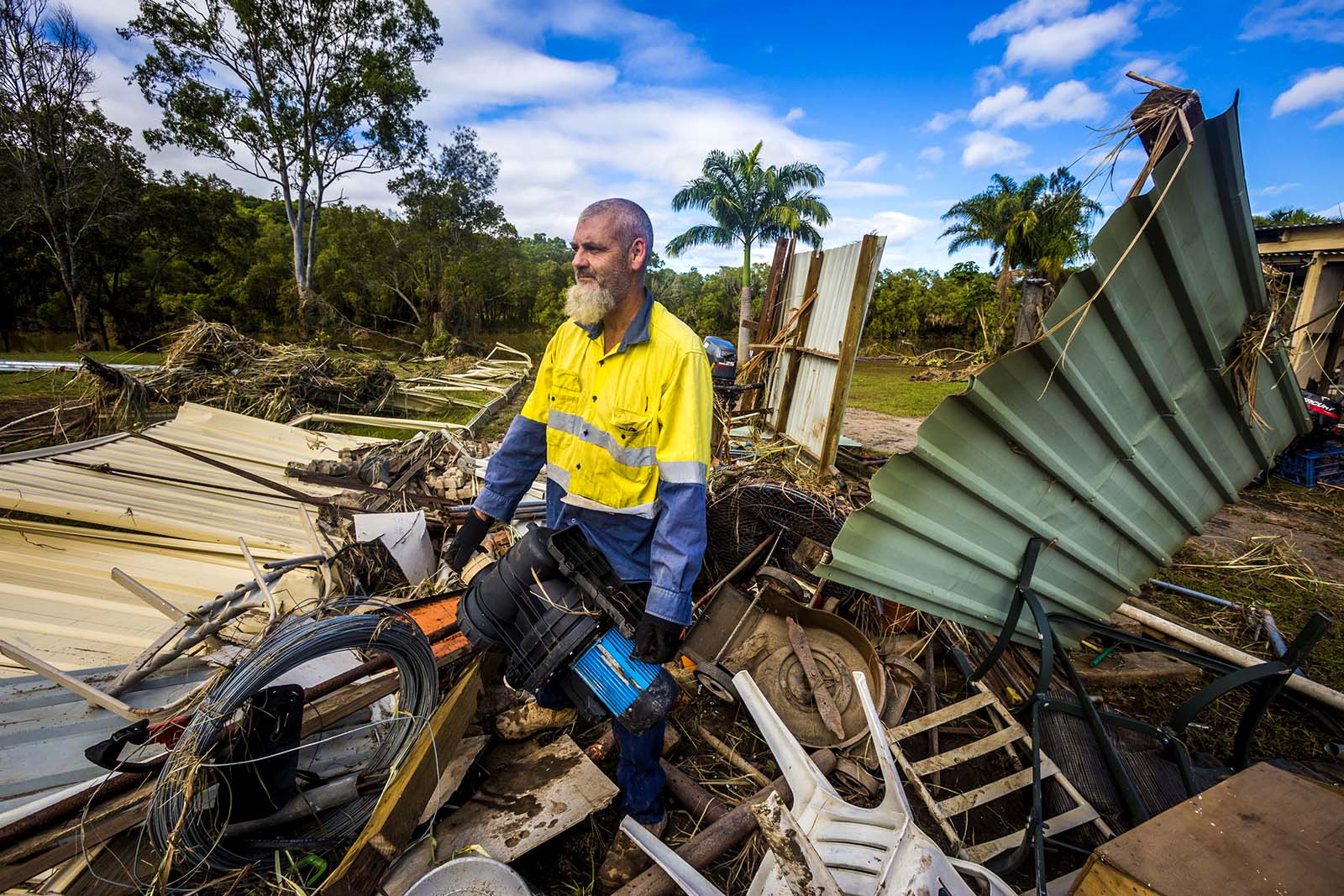 Many countries in Asia-Pacific have a significant insurance gap. This is particularly the case with developing countries in the region, such as India, Indonesia, the Philippines and Vietnam, where the average amount of nonlife insurance can be as little as $15 per person.
This stands in sharp contrast to developed Asian economies such as Japan, South Korea and Australia, which have similar insurance penetration to Europe and North America in terms of the average amount of nonlife insurance being purchased (in the range of $1,000 to $4,000).
Exhibit 1: 2016 nonlife insurance premium and premium per capita in Europe and Asia-Pacific
Unsurprisingly, the portion of losses uninsured in the Asia-Pacific region remains high. For example, an examination of last year's major typhoons in China shows a wide discrepancy between economic and insured losses.
Exhibit 2: 2017 typhoon losses in China
On average, just 10 percent of the total economic loss is likely to be recovered from the insurance market. Contrast that with insurance market penetration in three of last year's headline grabbing storms in the U.S.
Exhibit 3: 2017 typhoon losses in the U.S.
The table shows that insurance penetration in the U.S. is much higher—close to 40 percent. This clearly indicates room for growth in the Asia-Pacific insurance markets and, more importantly, the need for greater insurance penetration.
Both the supply and demand for insurance that covers natural perils are impacted by large events. This is the first of a two-part series that reviews recent catastrophe losses in Asia-Pacific and the impact these events have had on the insurance and reinsurance market.
Economic vs. Insured Catastrophe Losses in Asia-Pacific, 2016 and 2017
The largest losses in the Asia-Pacific in 2016 were caused by the Kumamoto earthquake in Kyushu Japan, floods in China, the Kaikoura earthquake southeast of Wellington, New Zealand, and droughts in inner Mongolia. In 2017, cyclone Debbie, which hit Australia and New Zealand, resulted in the largest loss for the region.
Just 10 percent of the economic loss from last year's major typhoons in China is likely to be recovered from the insurance market.
Kumamoto earthquake. The Kumamoto earthquake was a series of earthquakes in April 2016 near Kumamoto city on the island of Kyushu in Japan. A total of 137 people died and close to 2,000 were injured. More than 8,500 homes were destroyed, and the economic loss is estimated to be between $25 billion and $30 billion. The insured loss is estimated to be $4.9 billion or roughly 20 percent of the economic losses.
China floods. In June 2016, there was heavy rainfall in the south and southwest of China, with many provinces receiving between 350 mm and 500 mm of rain. The main damage was caused by flooding and landslides. The economic losses from the floods in southern China were estimated to be $22 billion, of which the insured loss was only $0.4 billion, or roughly 2 percent of the economic losses.
Kaikoura earthquake. A magnitude 7.8 earthquake struck Kaikoura on the east coast of the South Island of New Zealand in November, 2016. The damage from this event is estimated to be $3.9 billion, with the insured loss at around $1.7 billion to $2.4 billion. One reason for the relatively large insurance loss for this event is because in New Zealand it is mandatory to include earthquake coverage on every residential fire policy.
Inner Mongolia drought. The drought in inner Mongolia began in June 2016 and was well established by August, when the government issued a level four emergency response. There were shortages of drinking water in some areas, as well as inadequate water for livestock. Temperatures reached as high as 44 degrees Celsius. The loss estimates for this event was $3 billion economic loss, of which the insured loss was $1.1 billion.
Cyclone Debbie. The largest catastrophe event to affect Australia in the past 12 months was the Category 4 severe tropical cyclone Debbie, which made landfall in March 2017 in northern Queensland. The storm tracked through Australia and passed into New Zealand. The market loss in Australia from Debbie was estimated at AU$1.5 billion ($1.2 billion). Insured loss in New Zealand was estimated at NZ$66.4 million ($48.89 million).
These events had limited impact on the supply and demand of insurance in Asia-Pacific as the losses were relatively small. The Kumamoto earthquake was the largest insurance loss in Asia-Pacific during 2016 and 2017, but even that was relatively small compared to the $100 billion of insured losses in North America from hurricanes Harvey, Irma and Maria. That said, if the scale of losses increases it could start having a bearing on the insurance and reinsurance markets in Asia. It is something for Asian governments and businesses to be mindful of.
The second part of this article will look at the impact of catastrophes on the insurance and reinsurance markets in Asia.