Society
Health Care Reform Needs to Prioritize Info, Access for the Most Vulnerable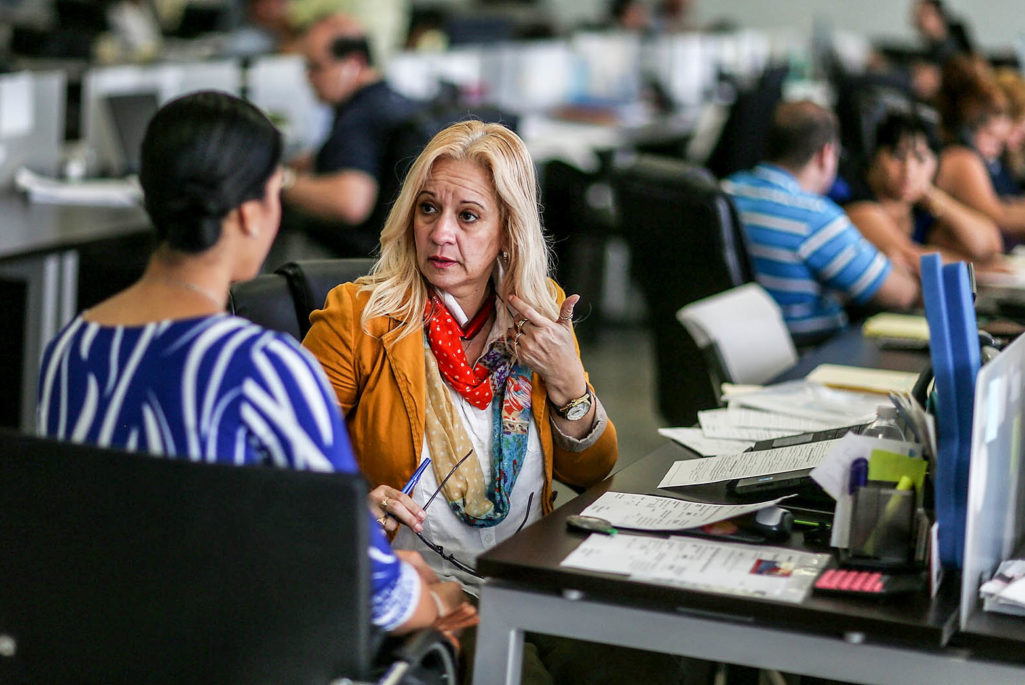 When President-elect Donald J. Trump takes the oath of office to become president of the United States on Jan. 20, it will mark the beginning of a new era of American health reform.
We do not yet know the details of the president-elect's plans, but key to the success of any reform effort (no matter the political bent) will be controlling health spending. The U.S. has the most expensive health care system in the world, with annual spending of $3.2 trillion. Our per-capita spending of $9,451 is more than twice what other developed nations spend, and spending as a percent of gross domestic product (GDP) is about 17 percent, two times that of other developed nations and up from 5 percent in 1960.
The cause of such high spending is multifaceted, but one contributor is soaring chronic disease costs. According to the Centers for Disease Control and Prevention (CDC), 86 percent of U.S. health spending goes to treating people with chronic conditions, such as diabetes, obesity and heart disease. The poor and uninsured are groups that are particularly impacted by chronic disease, and lower-income Americans have higher rates of chronic disease, according to the CDC. In addition, research shows that uninsured people with a chronic condition are less likely than those with coverage to obtain early recommended care and services. That can lead to complications and, subsequently, higher medical costs.
As a result, any policy changes that might increase the number of uninsured and/or decrease lower-income individuals' access to health coverage could have a ripple effect and might ultimately increase overall health spending. Unless, that is, marketplace stakeholders take proactive steps to inform and engage these vulnerable populations in their health and health care.
Accessing health care information at the right time and place can help people manage their health and make optimal use of their health care resources. It can help consumers understand what their insurance covers, and it can help the uninsured understand how to access care and how much treatment will cost. The right information, used well, can enhance the efficiency and effectiveness of the entire health care system and improve people's health and quality of life.
New research finds that the country is currently not doing a very good job of connecting vulnerable patients—defined as Medicaid beneficiaries, caregivers of any socioeconomic status and lower-income, Spanish-speaking, and/or uninsured individuals—with the health information they want and need to manage their health care.
The Right Place, Right Time study investigated how vulnerable consumers search for and use health care information. It also explored marketplace perceptions of vulnerable consumers' health information needs and discovered a gap between stakeholder impressions and consumers' reality. Two new reports provide an overview of the consumer findings, stakeholder reactions' to those findings and actionable insights for improving health information for vulnerable consumers.
Without good or reliable health care information, people can't make informed decisions.
A truly transformed health care system is designed to meet the needs of the people it serves, but without good or reliable information, people cannot make informed decisions and advance their own care goals. With the nation's attention now focused on health reform, there is an opportunity to prioritize health information for vulnerable individuals. We think this new research can play a role in catalyzing activity around efforts to make health resources more accessible and understandable for vulnerable consumers.
Where the System Falls Short
Our research shows the uninsured and lower-income demographics, in particular, struggle to connect with health information. According to consumer surveys and focus groups conducted for this study, about 50 percent of respondents are not satisfied with health care cost information. The uninsured are the least satisfied, with 70 percent of uninsured respondents not satisfied. The research also found that the uninsured are less likely to search for all types of health information, including general information on managing health.
While many vulnerable individuals feel disrespected by providers, this is especially true of the uninsured and low-income: Our research found that 32 percent feel disrespected and 35 percent of lower-income individuals who are in poorer health feel disrespected by providers.
This has broad implications because patients who feel disrespected by providers are twice as likely to not take their medication or adhere to their care plans as directed. The indirect and direct cost of just medication non-adherence is estimated to be between $100 billion and $300 billion each year. To address our health spending, medication and care plan adherence must be improved; efforts to increase patients' comfort levels with providers could help.
Where There is Progress
Our interviews with marketplace stakeholders demonstrate that today's health leaders recognize the importance of communication and respectful care, even while they acknowledge their shortcomings in these areas.
The research also reveals that many marketplace stakeholders are now dedicating material resources toward improving the information they offer vulnerable consumers. For example, as part of a patient-experience improvement strategy, one health system has paired physicians that received poor patient-experience scores with non-clinician coaches. The non-clinician coaches shadow these physicians and provide feedback on how the physician can improve bedside manner to build greater trust. The program has been a success for many physicians, who are often not aware of either their own prejudice or how their words and body language may unintentionally impact patients.
Meanwhile, one large retailer recognized the importance of preparing its employees for a provider environment that may not always treat them with respect. They have held sessions for their employees on how they should expect to be treated by physicians, how to ask questions and how to advocate on behalf of themselves to receive the best care.
Recognizing that vulnerable consumers depend heavily on friends and family for health information, one jumbo retailer recently launched on-site health risk assessment kiosks. When consumers take a health risk assessment at these kiosks, they receive a rewards card that could be spent on healthy items in-store. The program gathers key consumer data for health plans, but also helps to educate consumers on how they could better manage their conditions. The program has had success, in large part because of how it has engaged consumers in their day-to-day environments, rather than through less-trusted traditional insurer channels.
As these types of solutions mature, it is our hope that the broader marketplace will adopt similar approaches to serving vulnerable individuals. Health care is only as high-value as it is accessible. By uncovering specific needs of vulnerable consumers, we hope that our study will drive true change in the marketplace and serve those that need the most help navigating the health care information landscape.