Environment
How Can Asia Prepare for Natural Disasters?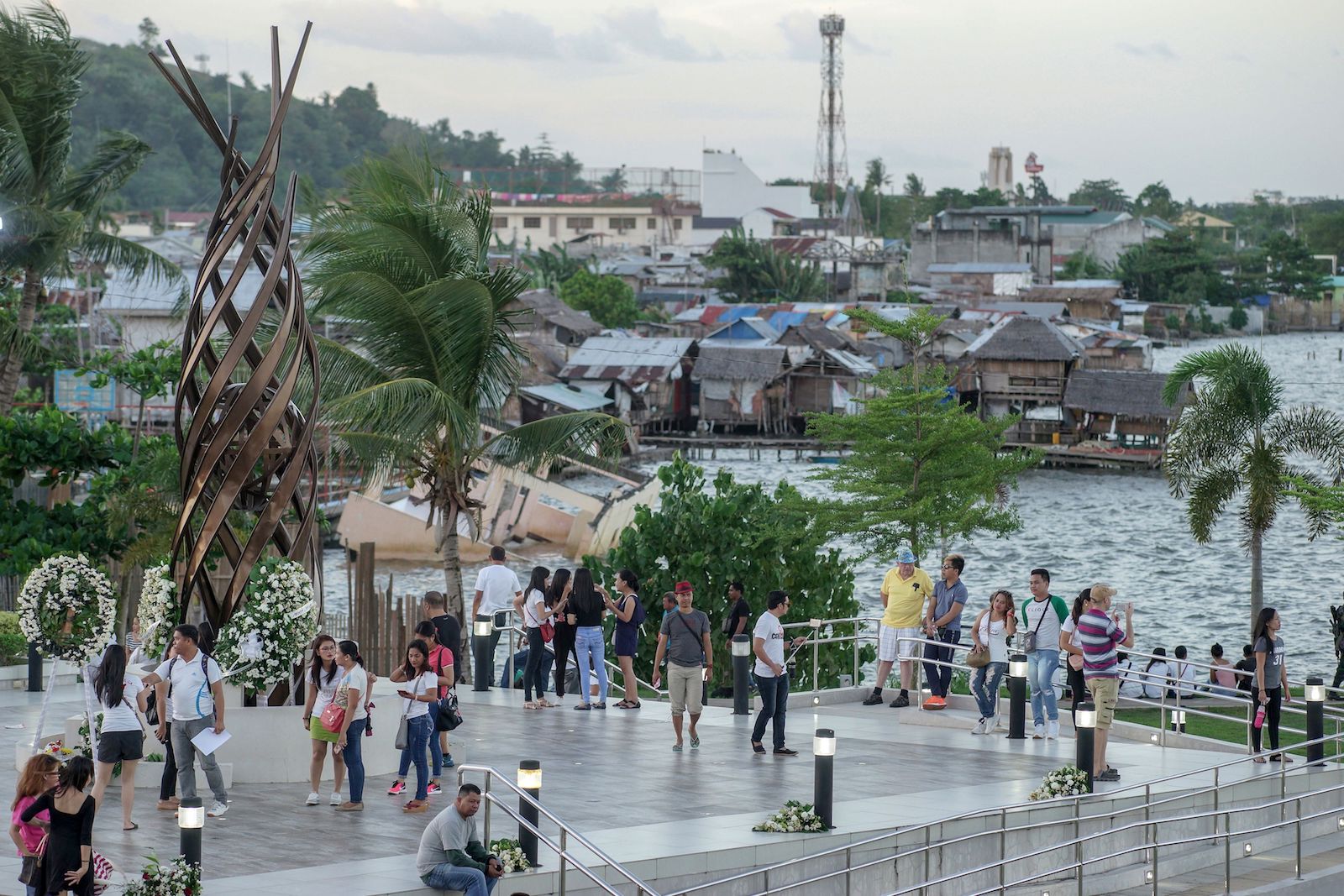 Haiyan, Mangkhut, Yutu.
Asia is one of the regions most affected by natural disasters, such as the super typhoons named above. An estimated 40 percent of global losses due to disasters will occur on the continent in the years to come.
Disasters come in many forms, from quick-onset cyclones and earthquakes to slower-onset and recurrent disasters, such as drought and persistent flooding. These disasters claim lives and have lasting negative cascading effects on livelihoods, education, health and economic opportunities.
Disasters in Southeast Asia caused 61 percent of new displacements in 2017. In developing countries, it is estimated that the agricultural sector absorbs an average of 22 percent of the damage from natural disasters. Climate change is projected to amplify natural disasters, and sea level rises will increase flooding and storm surges, especially among coastal communities.
Exhibit 1: Fatalities from Natural Disasters, 1970–2016
Exhibit 2: People Affected by Natural Disasters, Millions, 1970–2016
Building disaster resilience is central to the achievement of the SDGs and a core objective of the Global Resilience Partnership (GRP). We have learned that developing disaster resilience requires innovation, systems thinking and agile partnerships. We need to move beyond a traditional focus on post-disaster repair, and look instead to building the resilience of communities to persist, adapt, and even thrive in the face of risk and change.
This is no small feat, but it can be done. GRP has invested millions of dollars with its partners to develop new approaches to disaster resilience among the poor and most vulnerable. We have been working with partners across Southeast Asia, who are testing bold methods of achieving this aim. As their projects come to a close this autumn, we ask: What worked? Here are some examples of what we have learned.
Social Media Is the Future of Early Warning Systems
Semarang in Indonesia is no stranger to flooding and landslides. Mercy Corps has been working to reduce this risk. The team identified that many of the problems causing flooding in the Semarang City originated in Semarang Regency, which is governed separately. They established a "transboundary watershed forum" to find flood risk reduction measures that would benefit both areas. A popular local social media tool called AtmaGo has helped residents in both communities share early warning information on flooding. Used across Indonesia, it is estimated that, in Jakarta, this app could reduce property damage during a disaster by $324 per household per year for residents. It has also helped residents report littering, which is a major cause of flooding in the region.
Uniting Governments within Governments Is Key
When Typhoon Haiyan struck the Philippines in 2014, ONE Architecture saw this as an opportunity to begin work designing a coastal greenbelt that could act as a buffer to future extreme weather events. They identified the right species of mangrove that has a higher than 90 percent chance of surviving a storm. Despite having funding from the GRP and the right scientific knowledge, the team found this was not enough to put their plans into action. Complicated governance structures that involved local, provincial, regional and national actors were hampering the restoration efforts. Rather than searching for alternative sites to pilot the program, ONE Architecture worked through this challenge. This resulted in signing a first-of-its-kind memorandum of understanding between a local and national agency that is now paving the way for real change.
Women Can Drive Disaster Risk Reduction Efforts
Women in Southeast Asia are especially vulnerable to floods. Their livelihoods often directly depend on natural resources, and they are often responsible for taking care of children, the elderly and infirm. According to research from the University of Potsdam, women are both more likely to suffer from a flood event and will take longer to recover. That is why their project in Thua Thien Hue in Vietnam puts women at the forefront of disaster risk reduction efforts. Their ecosystem-based approach, which includes restoring traditional water bodies and mangrove forests, has empowered hundreds of women, engaged in farming, fishing and running small businesses in the area, to take action to protect the surroundings they rely on, thereby building resilience for the community and for themselves.
Preparing for an Era of Uncertainty
These projects demonstrate new approaches for a new era of uncertainty. They show the need to empower local communities, especially women, to take charge. They show the need to educate all involved on what the challenges are and why they exist. They also show that when you fail, if you fail smart and work through the problem, you can change the status quo.
Leading up to the UN Secretary General's summit in 2019, GRP will be working with its partners and key stakeholders to co-develop a new agenda for building resilience at the intersection of peace and security, disaster risk reduction, and water and food security among the most vulnerable people and places.
This piece first appeared on the World Economic Forum Agenda.