Society
How Did Vietnam and Cambodia Contain COVID-19 With Few Resources?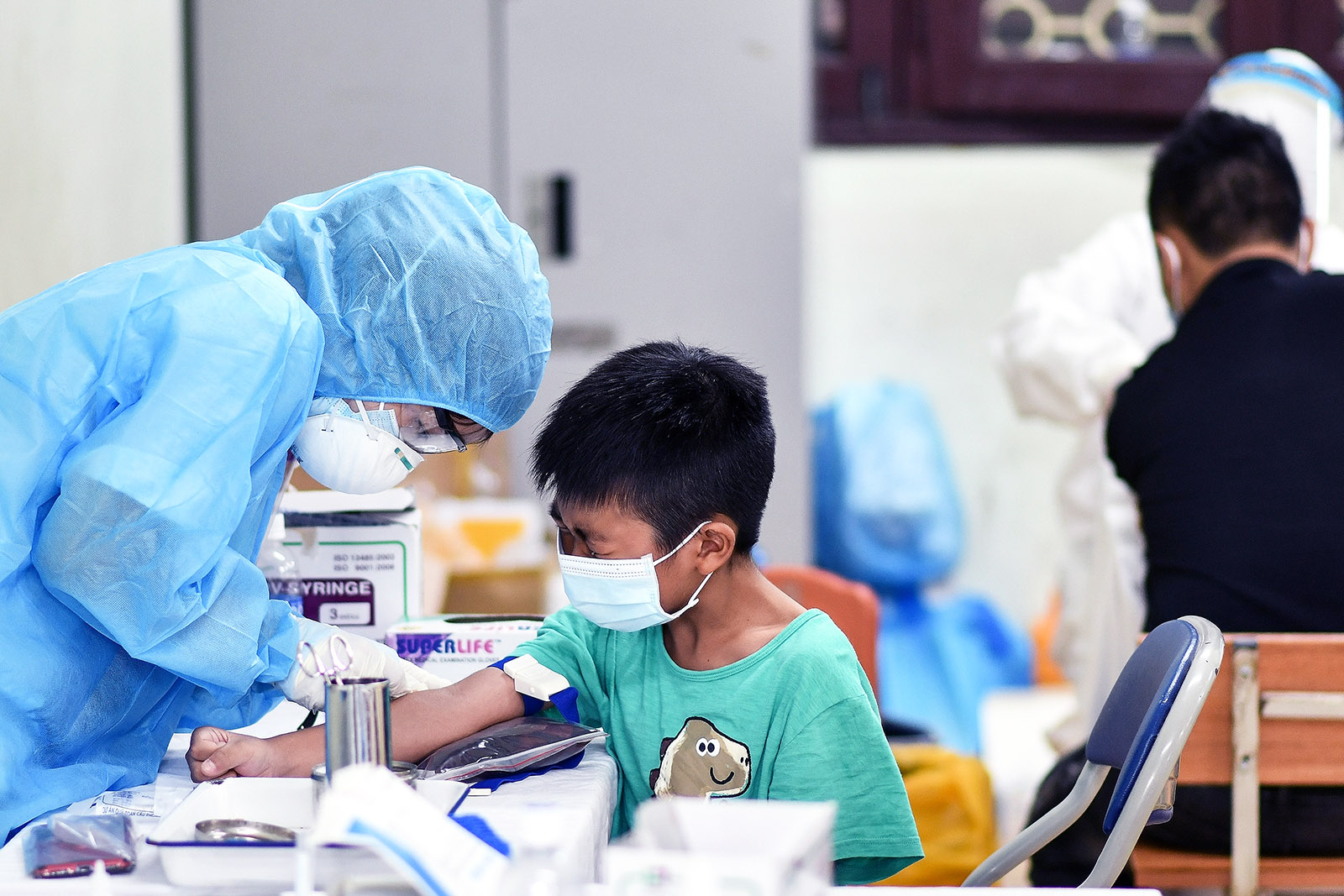 This piece — published on August 7 — was BRINK's best-performing article of 2020. Strategist Manisha Mirchandani explored how Vietnam and Cambodia were handling the pandemic so successfully despite little access to resources. 
As the coronavirus has ravaged its way across the world, some countries in Asia have shown a remarkable ability to evade its worst effects. As of early August, Cambodia had zero deaths and Vietnam had just six recorded deaths from the coronavirus. [since the piece was published, Vietnam has recorded a total of 35 deaths, while Cambodia has continued to have zero deaths].
This is in spite of these countries having far fewer resources to respond to the threat, compared to wealthy nations such as the United States and Italy, where the virus has exacted a terrible price. 
Not all of Southeast Asia has been as successful in containing the virus' spread: Both Indonesia and the Philippines register amongst the highest deaths in Asia outside of China. So why have Cambodia and Vietnam been so successful? Vietnam has recorded only 500 cases for a population of nearly 100 million (five per million) as of the end of July, while Cambodia has recorded just 15 cases per million at this point.  
A Younger Population?
Experts have pointed to a younger demographic in these countries as being a possible inoculating factor, but the virus has not spared the youthful populations of Indonesia and the Philippines. Others say that low testing rates and possible underreporting of cases is hiding the  true extent of COVID-19 in these countries. But to date, there has been no risk of health systems in Vietnam or Cambodia becoming overwhelmed by the severity of outbreaks, as we have seen in other countries. 
The early success of these countries in responding to the coronavirus shows that an effective response is not dependent on resource availability. Much has been made of the importance of testing to contain the disease, as exemplified by South Korea's strategy to "test, test, test." But lacking the resources to mobilize an expansive testing infrastructure, Vietnam and Cambodia have relied on a combination of tactics to "box in" the virus.
Boxing in the Virus
One tactic has been targeted testing, where health authorities have focused on high-risk individuals or homed in on buildings or neighborhoods where positive cases have emerged. This was combined with extensive contact tracing: In Vietnam, people up to three degrees removed from an infected person were identified and tested for infection. 
This was enabled by national guidelines that empowered members of communities — including members of the public, teachers, religious and community leaders — to report public health events. Official tracing efforts were complemented by a mobile app that allows for the reporting of health status and suspected cases and another that notifies users of possible exposure. 
Local-level surveillance and the participation of communities have helped early identification of possible outbreaks in Vietnam, as did an approach based on risk of exposure regardless of whether a person exhibited symptoms. This may have been critical in containing COVID-19, given the emerging evidence that asymptomatic people are able to transmit the virus to others. 
Once identified, Vietnam had set up the infrastructure to quarantine infected persons and international travelers, minimizing household exposure to the virus; some 200,000 people spent time in a quarantine facility between January and May of 2020. In Cambodia, a network of 2,900 health care workers was trained in January and February to assist detection and contact tracing at the community level. 
A Population Used to Combating Epidemics
Having experienced the SARS epidemic in 2003 and bouts of the avian flu between 2004 and 2010, the Vietnamese and Cambodian authorities took the threat of COVID-19 seriously from the beginning. Health was prioritized above economic concerns as each country quickly implemented border controls and enforced the wearing of masks and social distancing. Past experience in combating epidemics may have led to greater public comfort with such measures, and an understanding of the need for decisive action to contain the pandemic. In a March 2020 survey, most Vietnamese (62%) agreed that the government's reaction was "the right amount," indicating a high degree of public support for aggressive measures. 
Compliance is also a function of an authoritarian style of governance in both countries, which has allowed for the quick implementation of containment measures and the enforcement of them. In this environment, privacy concerns related to surveillance and contact tracing are given little credence, nor the individual rights of people who were forced into quarantine or had their freedom of movement restricted. 
Risk of a Surveillance State
Indeed, there is a risk of the government's public surveillance infrastructure being strengthened and normalized during this period. A state of emergency law being passed in Cambodia will allow for unlimited telecommunications surveillance and the right for the government to control the press and social media, and restrict freedom of movement. 
Measures taken so far have worked to control the spread of the coronavirus, but both countries are still vulnerable to subsequent waves. The discovery of the first locally transmitted case of COVID-19 in 100 days in Danang has prompted the evacuation of 80,000 people from the Vietnamese town. 
The scale of the response by authorities and ongoing vigilance augurs well for the country to manage any outbreaks. Meanwhile, the health system has stocked up on supplies and equipment needed to withstand a surge of sick patients in case of an outbreak. 
Targeted testing and the involvement of the community are critical in responding to COVID-19 where resources are more limited. What is less certain is the extent to which citizen concerns about privacy and individual liberties could become impediments to public trust and their willingness to participate in the response. So far, however, Vietnam and Cambodia have proved to be great examples of how countries with limited resources can successfully hold back the tide of coronavirus.