Economy
Reducing Global Supply Chain Reliance on China Won't Be Easy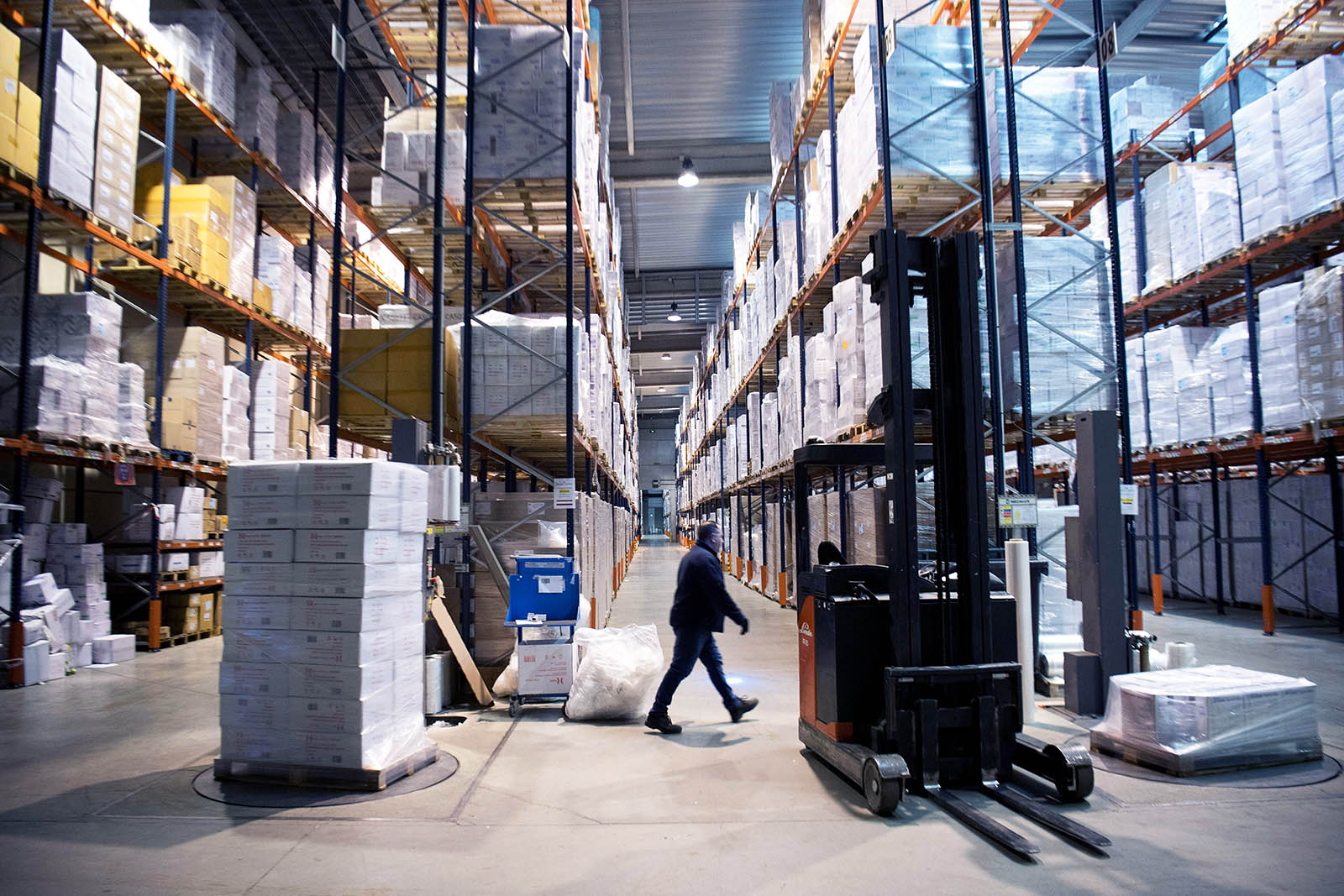 The global spread of COVID-19 has sparked a clarion call to diversify supply chains away from China. But its singularity as a manufacturing location will make it hard to find alternatives. 
The outbreak of the coronavirus in Wuhan in January highlighted the pitfalls of China as the dominant global manufacturer of record. A delay in orders from Chinese factories was inevitable, given the scale of dependency on Wuhan alone. According to Dun & Bradstreet, a business intelligence company, 51,000 companies have one or more direct suppliers in Wuhan, while 5 million companies have one or more tier-two suppliers in the region. The data suggests that it's not just Southeast Asia that is dependent on Chinese suppliers — the problem appears to be much more widespread. 
Another survey by the Institute for Supply Management captures the magnitude of the outbreak for global manufacturers: More than half (57%) of companies are experiencing longer lead times for tier-1 China-sourced components, while 44% are simply unprepared to address continued supply disruptions from China. A case in point — the technology giant Apple was one of the first major global companies to inform investors that it would miss Q1 revenue projections, in part due to delays in production by its China-based assembly plants. Of late, Apple had begun to move some production activities to Vietnam and India, but the company remains reliant on Chinese assembly plants to power its inventory.  
The spread of the coronavirus has made one thing clear — across the technology, automotive, electronics, pharmaceutical, medical equipment and consumer goods sectors, nearly all supply chains lead back to China as the preeminent global provider of intermediate materials and components. Recognizing the risk that a dependency on China poses to national industries, some governments are offering manufacturers incentives to exit China and ease the pain of diversification. Japan is putting $2.2 billion of its COVID-19 economic stimulus package into supporting its manufacturers shift production outside of China. There's also mounting public pressure in some countries, such as the United States, to move essential production of pharmaceuticals and medical equipment out of China and closer to home.
Indeed, the pandemic might accelerate pre-existing plans to reduce supply chain dependency on China. Alongside rising labor costs, the ratcheting of trade tensions between China and the U.S. had already pushed brands to re-evaluate their "single-source" strategies. More than 80% of fashion brands said they already planned to reduce sourcing from China, according to a July 2019 U.S. Fashion Industry Association report. Ensuring more resilience in supply chains is also likely to be a future expectation of investors, who will now be looking at the ability of companies to hedge risk in the event of continued outbreaks or other "Black Swan" events. The chairman of Wistron Corp, an iPhone assembler, told analysts that the company would locate 50% of its capacity outside of China by 2021. Simply put, the coronavirus has accelerated trends that have been evident for some time pertaining to China's manufacturing stature. 
As manufacturers examine their supply chains for a post-COVID 19 world, they will need to navigate the imperative for greater supply chain resilience versus the attractiveness of China as a manufacturing location.
But the reality is that a major manufacturing shift away from China is easier said than done. Even those companies that have diversified production are finding it hard to break free of China's pervasive influence. Anticipating a rise in tariffs from the U.S.-China trade war, video game producer Nintendo had shifted the manufacturing of its blockbuster gaming console to Vietnam in 2019. Still, there is a shortage of Switch consoles in stores today due to a lack of essential components flowing to the company's Vietnamese factories, as COVID-19 paused production by Chinese suppliers of component parts. 
The global technology and consumer electronics sectors are especially reliant on China's infrastructure and specialized labor pool, neither of which will be easy to replicate. The Chinese government is already mobilizing resources to convince producers of China's unique merits as a manufacturing location. Zhengzhou, within Henan Province, has appointed officials to support Apple's partner Foxconn in mitigating the disruptions caused by the coronavirus, while the Ministry of Finance is increasing credit support to the manufacturing sector. Further, the Chinese government is likely to channel stimulus efforts to develop the country's high-tech manufacturing infrastructure, moving away from its low-value manufacturing base and accelerating its vision for a technology-driven services economy.  
To this end, manufacturers are cognizant of the potential of China as a major consumer market for iPhones today and for advanced technologies such as robotics, autonomous vehicles and smart devices tomorrow. A flash poll by the Beijing-based U.S. Chamber of Commerce conducted in March shows that U.S. businesses are still bullish on Chinese consumers, despite the impact of the virus. The consumer sector had the most businesses reporting that they intend to maintain planned investments (46%), followed by the technology industry (43%). 
As manufacturers examine their supply chains for a post-COVID 19 world, the imperative for greater supply chain resilience versus the attractiveness of China as a manufacturing location and tech-forward consumer market is the defining tension that they will need to navigate. The outcome is unlikely to be a clean break from China for most. Lower-value sectors, such as apparel, are most likely to expedite diversification. Indeed, many garment manufacturers have already diversified from China to the likes of Vietnam, Cambodia and Ethiopia on the basis of rising labor costs. It will be the higher-value technology and consumer electronics sectors — where the country's manufacturing prowess and consumer potential is the most pronounced — that will find it hardest to turn away from China's distinctive allure.