Economy
Can China Fix Its Housing Crisis?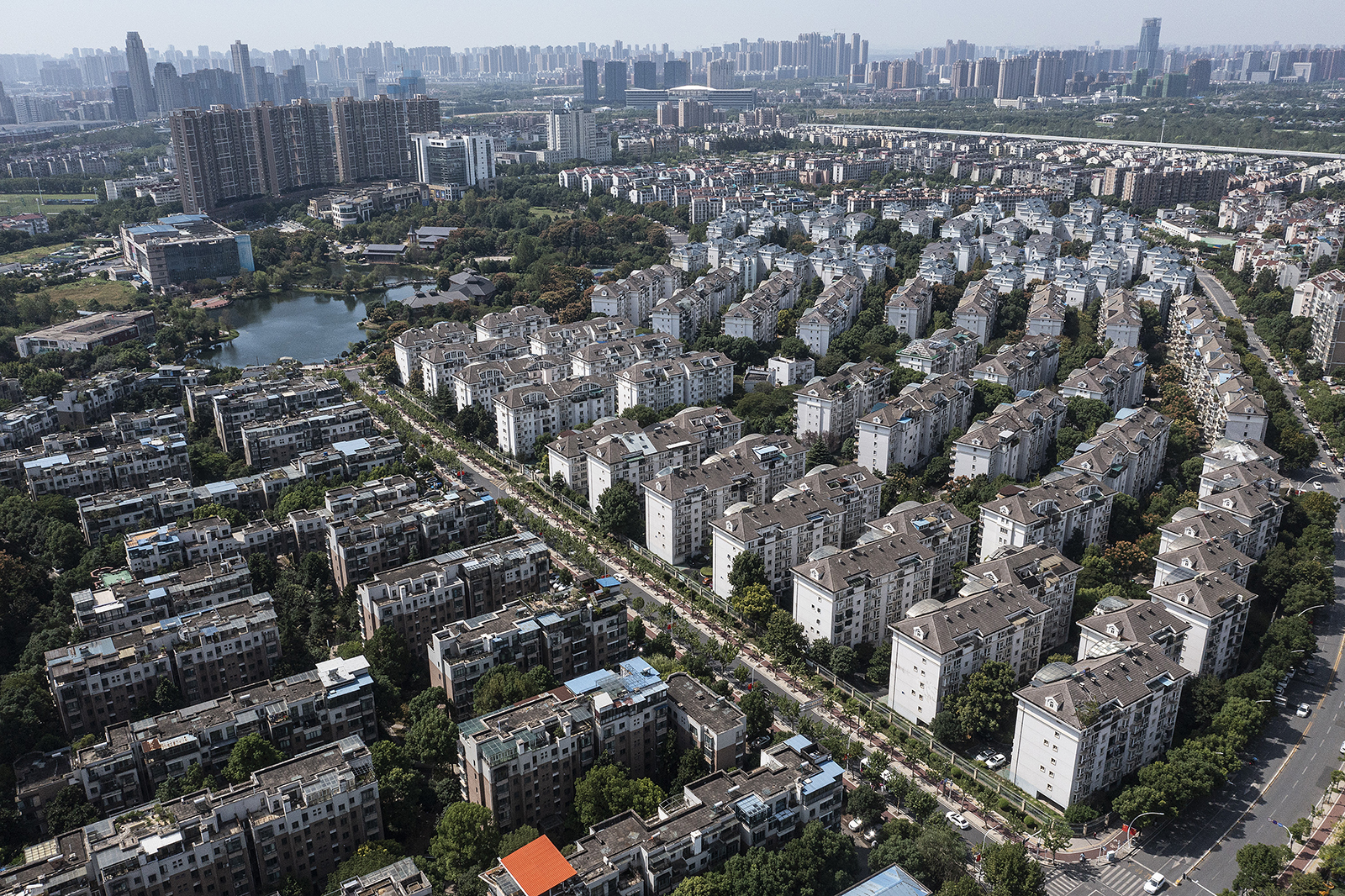 In late 2021, when China's real estate sector had already stagnated for months, the government dealt another serious blow to the sector, imposing restrictions on both developers' and homebuyers' finances. Housing prices have since been on the decline, and investment plunged to a historical low in 2022. 
A depressed housing sector poses grave concerns to China's overall economic outcome and local government finances, and, since early 2022, the government has taken measures to salvage the sector. Two questions are important: First, can the government's policy effort revitalize China's real estate sector without triggering another round of price hikes? Second, what is the implication on China's post-COVID economic recovery and its long-term growth? 
A Policy-Induced Crisis  
The real estate sector has been a key driver for China's growth since the country launched its market-oriented housing reforms in 1998. While the government's estimation placed the sector's contribution to China's GDP at 13-14% in 2022, some economists believed the contribution to be at 17-29%. 
The sector exerts a wider impact on the economy through its linkages to multiple participants in the housing sector, including homebuyers, developers, financial institutions, suppliers of construction materials, contractors and various service providers. More significantly, local government finances rely heavily on a thriving local real estate sector. 
China's real estate sector has developed rapidly since the late 1990s, despite the ups and downs in housing prices. In 2010, the average housing price-to-income ratio of 50 major Chinese cities reached 12.5, higher than that of 23 out of 25 global cities included in a 2022 UBS survey of large cities, including New York City, London and Tokyo. 
In addition to affordability concerns, the government was mindful of potential property bubbles and associated financial risks and had since initiated several rounds of regulatory measures to stabilize housing prices. These included restrictions on housing purchases in 2010 and 2016 and limits on prices and consumer loans in 2016. 
In the longer run, China is expected to continue its efforts to better regulate the sector to stabilize housing prices and market expectations. The central government has reiterated the principle that housing is for living in, not for speculation.
Restricting Developers' Financing
In 2020, the government initiated a new wave of regulatory tightening that shocked the housing market, despite its muted performance since 2016. In particular, the "three red lines" policy of August 2020 considerably restricted the developers' financing capacity. It sets strict limits on developers' annual increases of interest-bearing liabilities, depending on their financial conditions, including debt-to-asset ratios, net debt ratios and cash-to-short debt ratios. 
The housing market was hit severely by the measures, and in September 2021, prices stagnated or even declined in the 70 cities tracked by the government. Difficulties in the housing sector continued into 2022, when total sales decreased by 24.3% from 2021 and investment by real estate developers dropped by 10%. Although prices in first-tier cities, such as Beijing and Shenzhen recorded occasional gains, those of the second- and third-tier cities remain subdued.  
Pushed to Verge of Collapse
The combination of developers' prior rapid expansion and over-borrowing and the government's restrictive measures on financing pushed the real estate sector to the verge of collapse, resulting in developers' growing operational and financial difficulties, project suspension and widespread mortgage repayment boycotts. 
The stagnation in the real estate sector has also heightened financial risks for local governments, which have long relied on the revenue from land transfer. Between 2016 and 2019, such transfer fees contributed to 28% to 42% of local government revenue. 
During the COVID-19 pandemic, the figure rose further to about 45% as tax revenues declined. On value terms, local government revenue from land transfer recorded an annual drop of 23.3% in 2022, as the housing market struggled, further weakening local governments' fiscal stance.  
Local Governments Bail Out the Sector 
While the central government focused on containing risks from surging prices and rising financing leverage, Chinese cities formulated localized policies to ease the negative shocks in their localities. 
Since early 2022, over 300 cities have issued support measures for the housing market, including relaxation of various purchasing restrictions. Beihai decreased the minimum down payment from 60% to 40% on households' purchase of a second property. Cities also included housing-related supporting measures into their policy packages in other areas such as elderly care, fertility promotion or talent attraction. 
In Zhengzhou, the elderly were encouraged to move in with their offspring or relatives in the city, enabling the latter to be eligible for an additional housing purchase. In cities with construction suspension and boycotts, local governments set up special funding and departments to help resolve the crisis. 
Cities Will Recover At Different Rates
After the CPC's 20th Congress in November 2022, the leadership reaffirmed the importance of the real estate sector and committed to stabilizing the housing market. In late December, the government announced the "16-point rescue package," which took effect in January 2023 to support the sector. 
The package set up new rules for personal housing loans and financing measures for cash-strapped developers, such as temporary easing restrictions on bank lending. Moreover, it gives cities autonomy to adjust their minimum loan rates or remove limits for households on their first purchase if the city's housing prices experienced a price decrease for three or more consecutive months. 
The rapid expansion of China's real estate sector has contributed considerably to the economy, while the sector is also plagued with numerous problems, such as skyrocketing housing prices, local governments' excessive dependence on land sales revenue, opaque and high financial leverage and the interest burden of developers. 
The sluggish housing market since 2021 has brought additional challenges, to developers, local governments, and homebuyers alike. In the short term, policy adjustment since late 2022 will likely have varying effects on cities. For those with population inflow and robust economic recovery, such as cities in the Greater Bay Area, the housing market will see a speedy recovery. For others, especially the third- and fourth-tier cities, economic recovery and related housing rebound may take much longer time to materialize.  
Long-Term Decline
In the longer run, China is expected to continue its efforts to better regulate the sector to stabilize housing prices and market expectations. The central government has reiterated the principle that housing is for living in, not for speculation. It emphasizes its commitment to support households in buying their first apartments and the second for upgrading, though specific policy instruments are still lacking. 
An obvious policy option is the imposition of property tax, for which experiments have been undertaken in several cities including Shanghai and Chengdu. 
In addition, as the Chinese population has started to shrink in 2022 — and aging will accelerate in the coming decades — overall housing demand will soon decline, and revenue from land sales can no longer sustain local finances. China's urbanization rate also implies the decline of housing demand. 
The overall urbanization rate in 2022 was 65.22%. Experience in other countries suggests that, when the urbanization rate reaches 60%, growth in the real estate sector will decelerate both in investment for residential property and in housing prices.